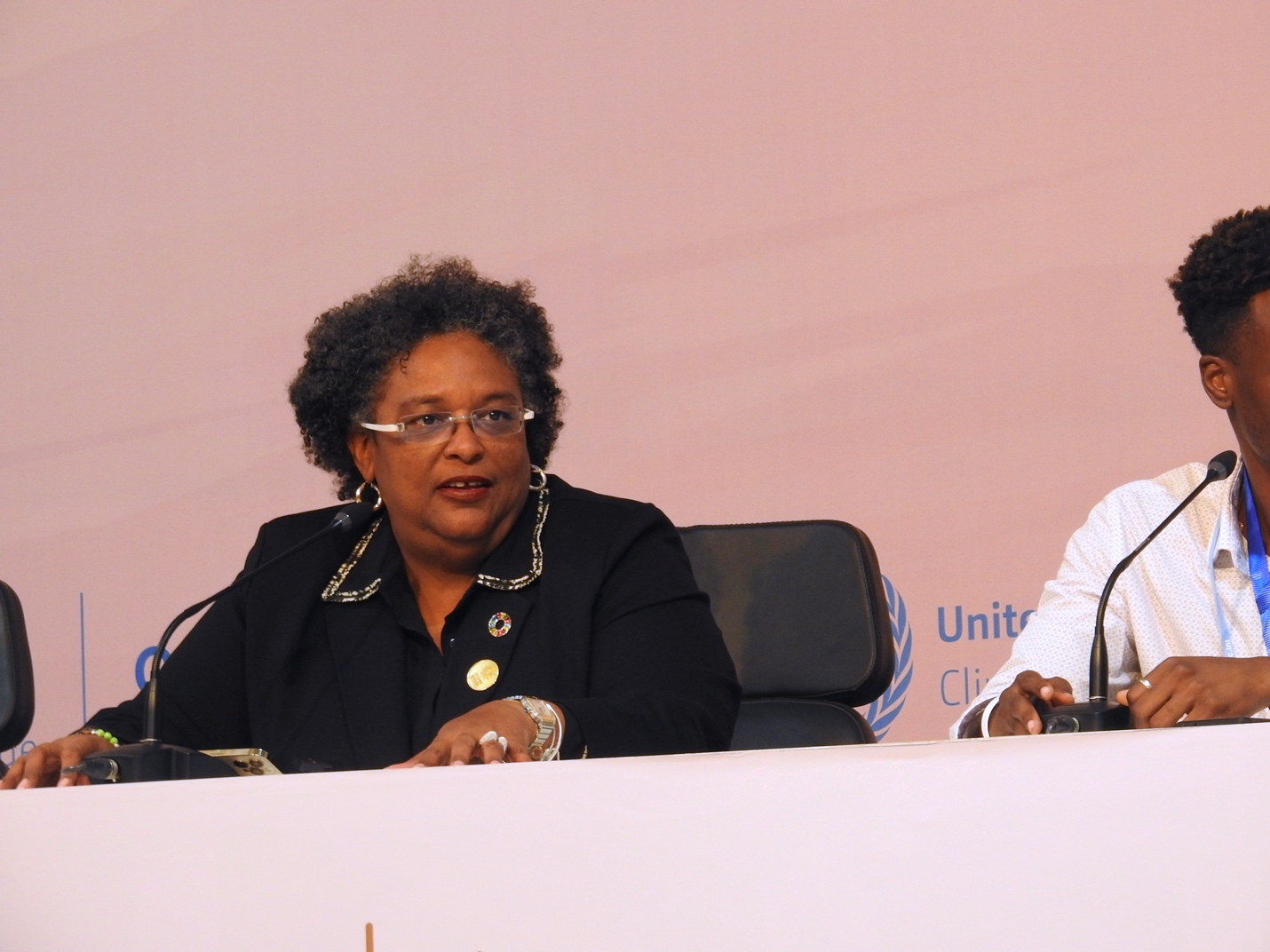 Sharm El Sheikh International Airport was a melting pot of cultures on the evening of Saturday 5 November as delegates arrived for the annual UN climate conference, COP27. Eager chatter between weary travellers shortened the hour-long queue at immigration and then again at the Vodafone stand. Taxis were extortionate; but that provided an opportunity for people to carpool and get to know one another. This optimism continued through the conference's first few days as things ceremoniously kicked off. However, by Saturday 12 November, after a week of organisational nightmares and hours of fruitless negotiations, that optimism hit a wall, and COP fatigue kicked in.
Carbon markets: Article 6 remains contentious
One of the most anticipated items on the agenda this year is Article 6, or nine paragraphs describing how – and under what circumstances – the voluntary carbon market can be used for emissions trading. At COP26 in Glasgow, a set of rules governing carbon markets was agreed on, after years of negotiations. This year is about setting out the mechanisms to implement those rules.
Article 6.2 is concerned with how countries can leverage multilateral and bilateral agreements to trade emission reductions and removals via credits called Internationally Transferred Mitigation Outcomes. On Wednesday 16 November, Ambassador Wael Aboulmagd, special representative of the COP27 president, said he was confident Article 6 was progressing well, and "we could see a draft proposal by the end of the week" – but on the ground, that seemed far from the case. While there was in fact a draft decision put forward for Article 6.2 on Saturday 12 November, the concluding day of week one, it was done so with a disclaimer warning the text did not "represent a consensus among parties".
Article 6.2's major sticking point remains on disclosing trades. The Brussels-based NGO Carbon Market Watch says some countries are pushing for a non-standardised reporting mechanism for emissions trading which, if implemented, would jeopardise one of the COP's most lauded principles, transparency.
Article 6.4 aims to set up a supervisory body to oversee the global carbon market and work with UN-recognised credits or A6.4ERs. In theory, projects will need to be registered with the supervisory body, adhere to its regulations and receive approval before they can hand out credits. Yet parties cannot seem to agree on how to define carbon removals under Article 6.4. As it stands, the definition provided has been condemned by NGOs and civil society for its ambiguity. In conversation with Energy Monitor, Khaled Diab at Carbon Market Watch explained that storing carbon in a tree that can easily be destroyed and re-emit that carbon just a few years later, is not the same as sequestering and storing it safely underground for centuries at least. Article 6.4's draft text came out on Monday 14 November, with a similar disclaimer as Article 6.2.
There also remain major concerns over human rights. For example, if deforestation projects that destroy indigenous communities and surrounding ecosystems could excuse themselves simply by purchasing carbon credits, Article 6 could end up promoting destruction, not sustainability, says Diab.
Article 6 draft negotiation texts are now moving up the ranks for negotiation at the ministerial level. "There are still a lot of options and brackets in [the draft texts] so there is still a lot that needs to be negotiated," says Jonathan Cook, global carbon market expert at Carbon Market Watch.
Loss and damage has slipped out of conversation
COP27 has been given many hats by its organisers. From an 'Africa COP' to a 'loss and damage COP', it has above all been upheld as an 'implementation COP', promising to take decisions out of boardrooms and plenaries and action them. However, what became apparent in the first week – and perhaps one of the main reasons delegates' spirits deflated soon after the grand opening – was that instead of discussing how to implement old promises such as the $100bn annual climate finance pledge from back in 2015, new ones were added to the list.
Grandiose announcements not quite reflecting the COP's vision for granular, tangible implementation include UK Prime Minister Rishi Sunak's promise to triple adaptation finance from £500m in 2019 to £1.5bn in 2025 (the requirement was only for countries to double their adaptation commitments). Belgium pledged €2.5m and Germany €170m to the G7's Global Shield, a new fund launched at COP27 to aid countries suffering most from climate impacts. Amid concerns that such a fund would detract from a substantive UN deal on a financing mechanism for loss and damage, German Development Minister Svenja Schulze insisted this was not the idea. "It is not a kind of tactic to avoid formal negotiation on loss and damage funding arrangements here […] Global Shield isn't the one and only solution for loss and damage. Certainly not. We need a broad range of solutions," she said.
To add to the existing pool of performative alliances, the Global Offshore Wind Alliance (GOWA) was formed (it was announced last year at COP26). Set up by the International Renewable Energy Agency, Denmark and the Global Wind Energy Council, GOWA's mission is to install 380GW of offshore wind globally by 2030. However, GOWA will not financially support least-developed countries to achieve this 2030 target, Ørsted CEO Mads Nipper told Energy Monitor at the launch. "The purpose of this alliance is to ensure that we have best practice sharing, that we support each other, that we inspire each other, and that we both make things scalable and beneficial to societies in member states."
Inside COP27, minorities seize the spotlight
More than 46,000 delegates are present at this year's COP27 conference. According to Carbon Brief, female attendance has more than trebled since the conferences began in 1995. At COP27, 37% of delegates are female (although men outnumbered women 110 to seven in COP27's official family photograph and gender equality "remains a pipe dream", argued Philippa Nuttall in an opinion piece earlier this week).
Whatever progress there has been on gender is also overshadowed – in the eyes of some – by the number of private companies at the conference, which, unlike the number of females, is the highest it has ever been. The presence of more than 600 fossil fuel lobbyists in Sharm El Sheikh when a phase-out/down of oil and gas is what net zero requires came across as a slight to some delegates serious about implementation during the first week.
It is a motley crew of minorities who have done the most to challenge fossil fuel interests. Mia Mottley, the Prime Minister of Barbados, has been making waves by challenging the institutional structures that perpetuate the advancement of richer nations and fossil fuel interests over others. At the ceremonial opening of the COP on Monday 7 November, Mottley called for a reform of the World Bank, backed by a snowballing number of countries once considered to be underdogs. "It is time for us to remember that those countries who sit in this room today did not exist at the time the Bretton Woods Institutions were formed […] therefore we have not been seen [or] heard sufficiently," she added.
[Keep up with Energy Monitor: Subscribe to our weekly newsletter]
The Bretton Woods system of monetary management set out rules for commercial and financial relations among the US, Canada, Western European countries, Australia and Japan after the 1944 Bretton Woods Agreement. The agreement is rarely challenged and even less so on such a high-level platform.
Mottley argues there is no way an architecture such as Bretton Woods, which was invented before the global acceptance of climate change and before the creation of many nations such as Barbados, can adequately address the needs of these nations and the current climate crisis.
"How can you have two countries with the same credit rating borrowing at different rates just because one is in Africa and one is in Europe?" asked Mottley at a press conference in the COP's first week.
Mottley's frank words seemed to resonate. Her name could be overheard in conversation not just in the Blue Zone, which hosts the main negotiations, panel discussions and side events for delegates, but on buses, at food stalls and in hotels. Whether it was Mottley's influence or whether an 'Africa COP' truly has engendered a focus shift away from the West, throughout the first week journalists could be overheard searching for non-white, non-male and non-Western voices – and those voices were not difficult to find. One of the busiest pavilions in the Blue Zone was the Indigenous Peoples Pavilion, spotlighting the challenges faced by indigenous communities and their tacit knowledge of climate mitigation and adaptation. The underdogs were most definitely heard, but whether that translates into ministerial action remains to be seen.
Outside COP27, radio silence
"The theme at [this] COP is that everyone can speak their mind," the well-intentioned, albeit poorly timed, Aboulmagd told a press conference the day after Alaa Abd el-Fattah, an Egyptian-British political prisoner, made headlines by adding water to his hunger strike in a bid to be released. Abd el-Fattah was imprisoned in 2013 for allegedly encouraging a demonstration against the new constitution outside the Egyptian Parliament. He remains incarcerated at the time of writing.
Yet Aboulmagd was correct that within the bounds of the conference, freedom of speech has been protected. COP27 takes place under UN jurisdiction; Egyptian no-protest laws do not apply within the walls of the Tonino Lamborghini Convention Center. Egyptian MP Amr Darwish experienced this when he interrupted and heckled El-Fattah's sister during a press conference about El-Fattah's imprisonment. Darwish was swiftly removed by UN police.
Outside the conference, things are bleak for civil engagement. After a fierce vetting process, certain groups have been allowed to protest at the entrance to the COP. These protests consist of small groups of under ten people, with unprovocative messaging on signs, such as "Go Vegan". This year, the traditional COP march – which was attended by 100,000 people at COP26 in Glasgow last year – was held within the grounds of COP27, with just 1% of last year's attendance.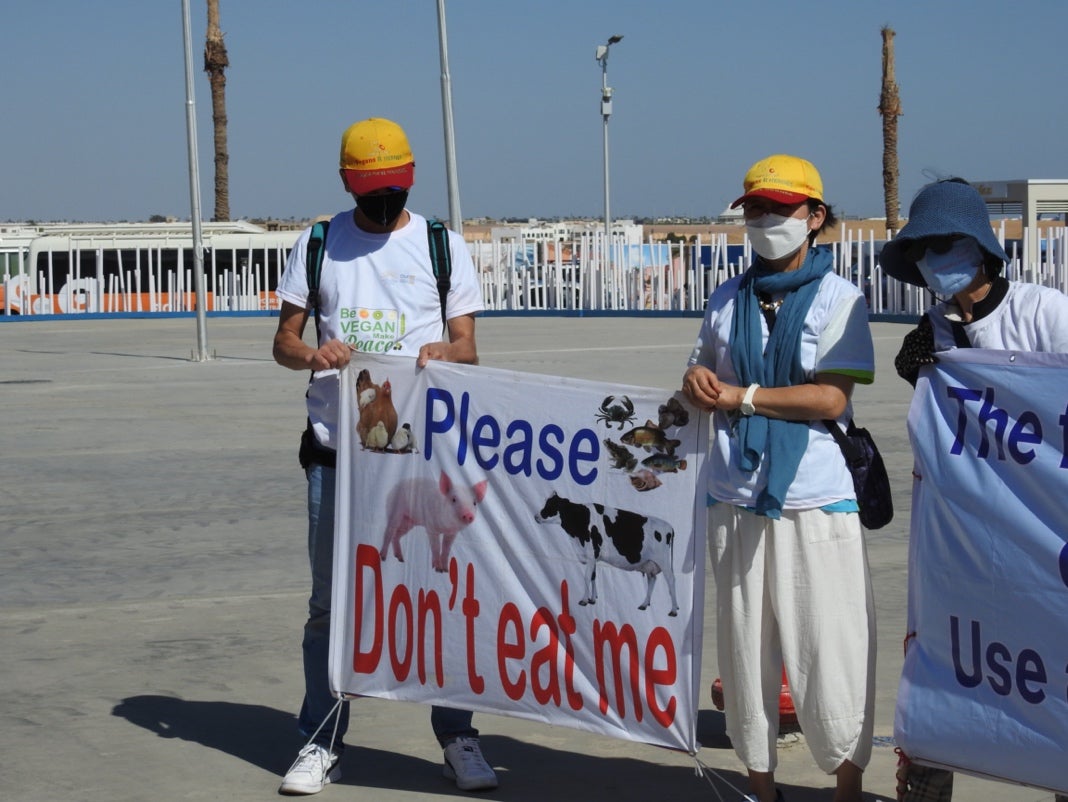 Moreover, in the opening days of COP27, delegates wanting to visit the Green Zone, which typically houses activists, campaigners and local voices, had to be willing to cross a motorway and walk 25 minutes in 30°C heat to get there. Midway through week one, an intermittent Green Zone shuttle bus was instated, which still only stopped ten minutes away from its supposed destination (and still required crossing the motorway on foot). Unsurprisingly, the Green Zone was poorly attended.
In a fresh twist, delegates are deleting Egypt's COP27 app following allegations it doubled as spyware. Aboulmagd has adamantly denied this when speaking to the press. Yet the potential to listen in to conversations and track people's locations from the Android version was confirmed separately by four cybersecurity experts who reviewed the digital application for POLITICO.
Egypt's censorship has been a hindrance not just for activists, who traditionally play a big part at a COP, but also for delegates who have encountered problems with the app and blocked websites. That comes on top of organisational nightmares in the first week, such as pipes leaking sewage into the conference grounds, incoherent bus routes and conference maps, extortion (some taxis have attempted to charge $50 for five-minute journeys) and countless sexual harassment claims made by delegates against Sharm El Sheikh locals. Little wonder COP fatigue is so palpable after week one.
Months ago Energy Monitor asked the question "Does Egypt have what it takes to ramp up global climate action?" As COP27's second week gets going in earnest, many may fear the answer to that question, but the stakes are high and Egypt – and the world – still have everything to play for.
Climate action at COP27:
Reporter Nour Ghantous and senior writer Dave Keating are reporting from COP27 in Sharm El Sheikh, Egypt, on behalf of Energy Monitor and our parent company, GlobalData. They are providing the data-led analysis you have come to expect from Energy Monitor but also something new: video interviews with business leaders, policymakers and campaigners. We encourage you to return often to our Energy Monitor home page for updates from the conference. You can also sign up for our free biweekly newsletter here.
Other recent COP27 coverage includes:
COP27: "Key decision-makers are presenting decarbonisation as something expensive and difficult", by Dave Keating (17 November)
Too few rules on fossil fuels? The limitations of Mark Carney's GFANZ alliance, by Polly Bindman (17 November)
Carbon markets at COP27: What's holding up negotiations on Article 6?, by Nour Ghantous (17 November)
COP27: The underdogs did most of the work in week one. Now what?, by Nour Ghantous (16 November)
What do companies need from COP27?, by Dave Keating (16 November)
COP 27: Warsaw's mayor has come with a very different message than the Polish government, by Dave Keating (16 November)
The interwoven fortunes of carbon markets and indigenous communities, by Oliver Gordon (16 November)
COP27: Deep geothermal "superhot rock energy" could be key to climate action, by Dave Keating (16 November)
COP27: "Energy efficiency should not be neglected" – Danfoss, by Nour Ghantous (15 November)
One year on, is coal being consigned to history?, by Dave Keating (15 November)
COP27: Cities are essential in the climate fight, says former Lord Mayor of Dublin, by Dave Keating (14 November)
Opinion: Why climate action will fail without more women at the table, by Philippa Nuttall (14 November)
COP27: "Green hydrogen is one of the bright spots of this COP" – Jonas Moberg, CEO of GH2, by Nour Ghantous (14 November)
COP27: Ukraine energy company DTEK maintains net-zero goal, by Nour Ghantous (14 November)
Opinion: COP27 comes after a year of unfulfilled COP26 promises, by Nick Ferris (11 November)
COP27: Data science can strengthen climate action, by Nour Ghantous (11 November)
COP27: Alpine Group proffers recycled textiles to combat climate, by Nour Ghantous (10 November)
Why the financial odds are stacked against developing countries, by Isabeau van Halm and Polly Bindman (9 November)
COP27: International Labour Organization wants to see a just transition "actually implemented", by Nour Ghantous (9 November)
COP27 take note: Climate tech funding has soared in 2022, by Eric Johansson (9 November)
COP27: How countries compare on carbon emissions and pledges, by Nick Ferris (7 November)
COP27: Mattie Yeta, CGI's chief sustainability officer, on the first-ever 'metaverse COP', by Nour Ghantous (7 November)
Which countries are already at net zero?, by Nick Ferris (25 October)
COP27: Manage your expectations, by Nour Ghantous (21 September)