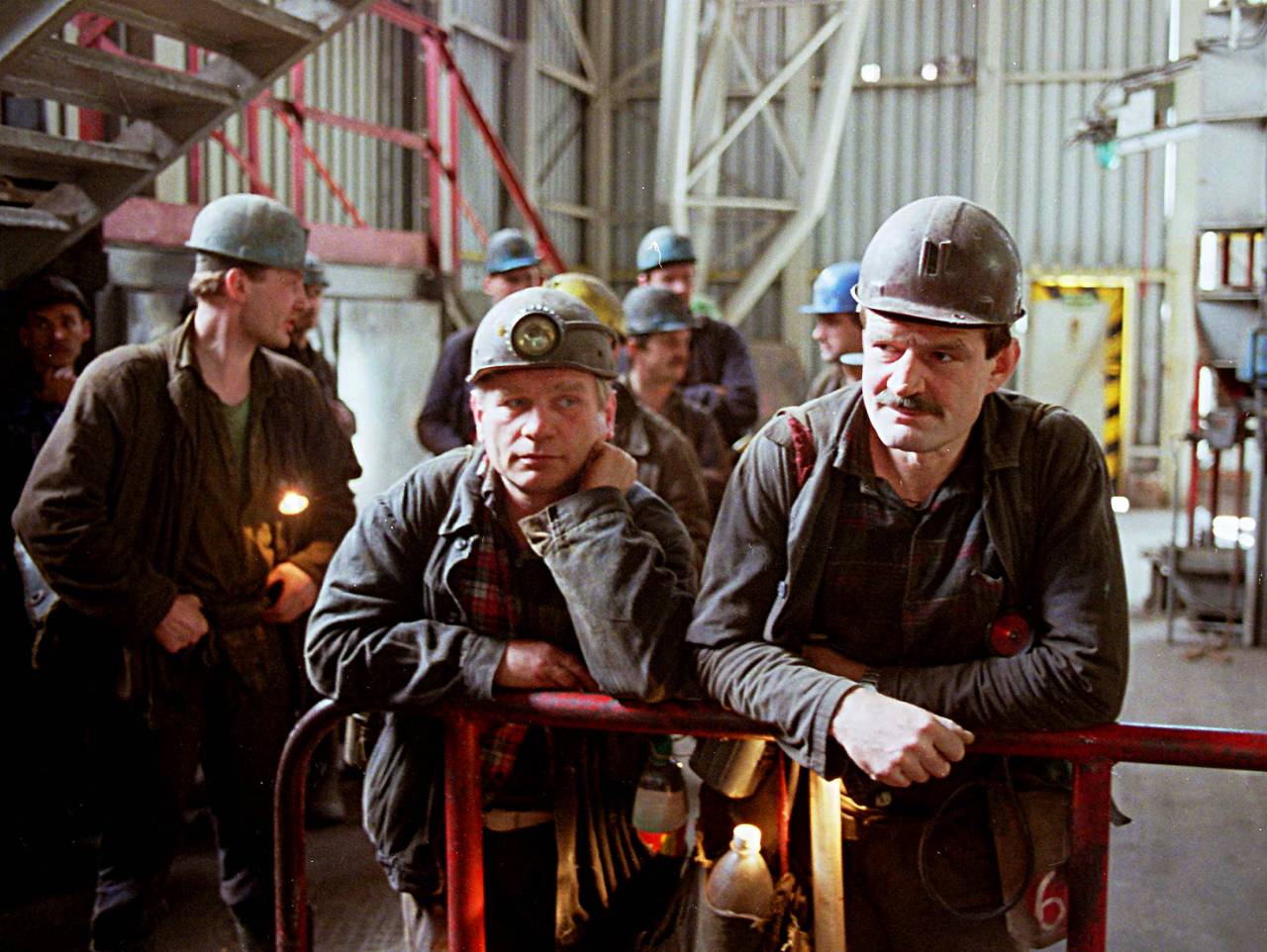 The global energy system accounts for around three-quarters of greenhouse gas emissions, from electricity generation and heating to transport and manufacturing. If governments want to live up to the Paris Agreement, the energy system will need to undergo big structural changes to reduce its carbon footprint.
The energy business is also a huge employer. The International Energy Agency estimated a workforce of around 40 million in 2019, half of which was employed in the production, transport and distribution of fossil fuels (coal, oil and gas) that need to be phased out if emissions are to be reduced in line with global targets. By comparison, less than half that, or roughly 16 million people, work to make the consumer electronics that are so ubiquitous in our society today.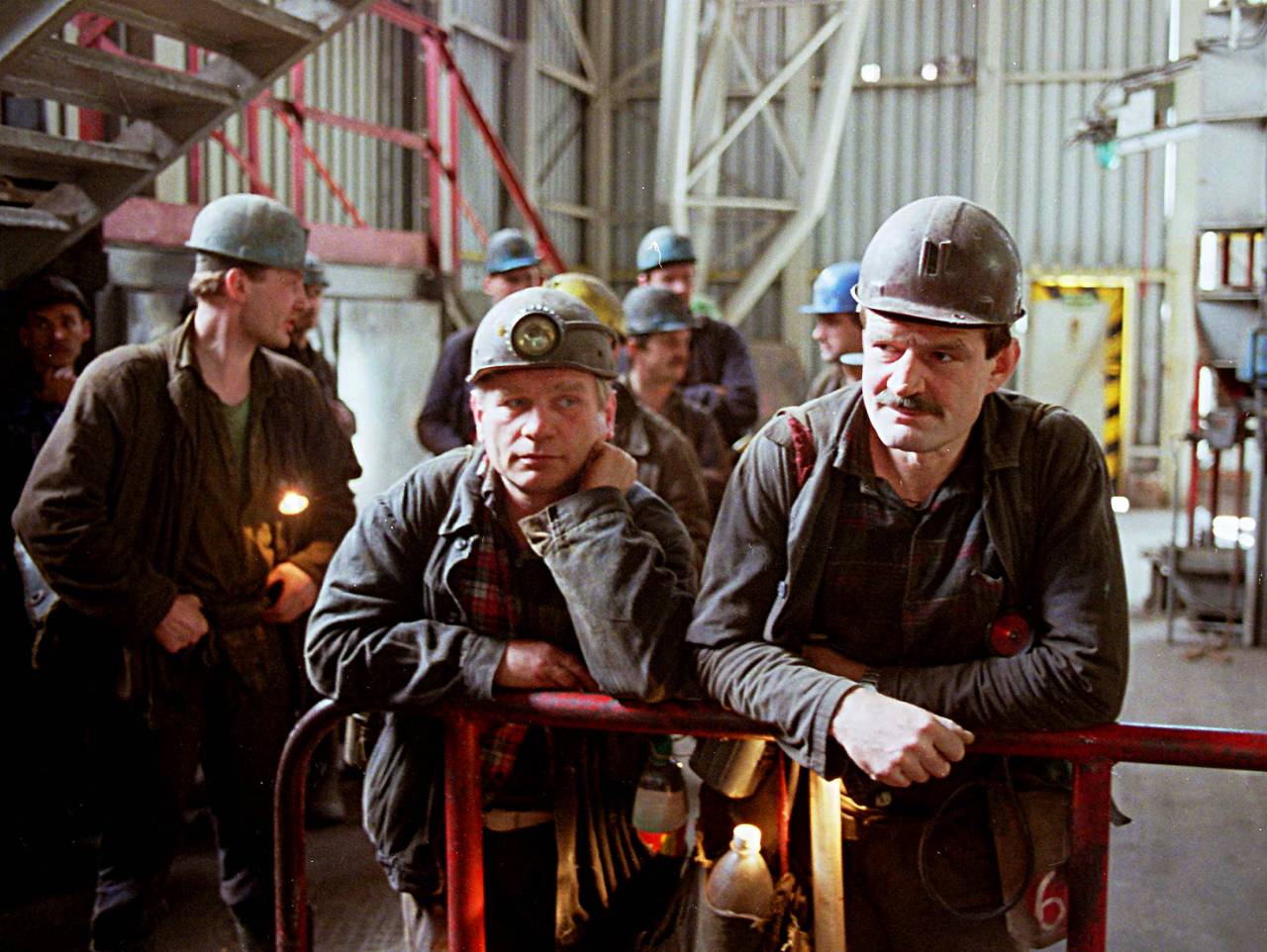 Managing the transformation of the energy system in a way that is fair, inclusive and supportive to those affected is referred to as a "just transition".
The concept extends beyond just jobs. The idea is that policy decisions should reflect the diversity of stakeholders in society, and be equitable along lines of gender, ethnicity, geography and income. Only 22% of jobs in traditional energy sectors are held by women, according to the Global Women's Network for the Energy Transition, one of the lowest ratios among major global industries. That share rises to 32% in renewable sectors, but is still far from an equal gender balance when women constitute 48% of the global workforce.
Attention must also be paid to the distribution of associated costs. Higher fuel taxes and energy prices, as well as lost revenues in fossil-dependent regions, should not primarily burden those least able to afford it.
"There is a real potential for stranded workers and stranded communities," says Sharan Burrow, general secretary of the International Trade Union Confederation (ITUC) in a
report
on the energy transition for the Organisation for Economic Cooperation and Development.
"These aren't straightforward problems, and they are not self-contained within the energy sector," says Bob Ward from the Grantham Research Institute on Climate Change and the Environment at the London School of Economics. "It requires a whole-economy approach from governments to resolve them [over] two or three decades."
New opportunities
Workers will be needed to design, manufacture and service a new generation of energy technologies and infrastructure, including solar panels, wind turbines, alternative fuels such as hydrogen, and carbon capture equipment. Electricity grids must be expanded and modernised to suit greater and more flexible demand, while buildings must become more energy-efficient. A new fleet of emission-free vehicles must be developed, plus the charging infrastructure to support it.
Workers with manual or engineering skills may find new opportunities in this fast-changing industry. The International Renewable Energy Agency estimates that up to 29 million clean energy jobs could be created by 2050. While in some cases displaced workers may be able to jump into one of these emerging sectors, Ward explains it is not always a simple step – for example, from coal mining to solar panel installation.
"The skills are not the same and the location is often different," he says. "To redeploy people in the economy you need to take a broader look and absorb them into a range of sectors, not just try to keep them within the energy sector."
Just transition strategies so far have emphasised regional economic development and diversification to reduce the reliance on one particular industry and avoid disruptive relocations. Policymakers are investing in education and retraining, and providing support to cushion the financial impact of any job losses.
In Germany, around €40bn has been set aside to compensate and support coal workers as the industry is phased out, and to invest in regenerating regions where coal is the main revenue stream. The EU has established a Just Transition Fund of €17.5bn for its member states, while Canada and Scotland have both created government task forces to manage their transition away from fossil fuel industries.
Origins
The basic principles of the just transition date back to the 1950s. The European Coal and Steel Community – a group of six nations that cooperated on industrial production – created a fund to support workers when new technologies began to transform their industries. Its focus was on retraining and redeployment into new sectors, and relocation.
The specific term, however, dates back to the North American trade union movements of the late 20th century, when new environmental protection policies impacted jobs in sectors where pollution was a growing concern. The unions demanded financial support and opportunities for higher education for affected workers. During the last 20 years, the ITUC and others have pushed hard for the inclusion of just transition provisions in sustainable development, notably through the UN climate change conferences.
In 2015, the International Labour Organisation (ILO), a UN agency dedicated to better working standards, published guidelines for a just transition.
"Managed well, transitions to environmentally and socially sustainable economies can become a strong driver of job creation, job upgrading, social justice and poverty eradication," the organisation says.
In the same year, the concept was included in the preamble to the Paris Climate Agreement. Signatories agreed to take into account "the imperatives of a just transition of the workforce and the creation of decent work and quality jobs in accordance with nationally defined development priorities".
The just transition has also become a central component of the EU's commitment to reach climate neutrality by 2050.
Past lessons
Past experience highlights the socio-economic damage of poorly managed industrial transitions. When the UK effectively shuttered coal mining in the 1980s, vast regions across Wales and the North of England fell into rapid economic decline as employment in the industry fell from around 240,000 people at the start of the decade to just 50,000 by 1990.
The effects have been long-lasting, with a recent study highlighting that 42% of former coalfield neighbourhoods are now in the most deprived 30% of communities in Great Britain. Employment in these areas is well below the national average and, where it does exist, is frequently lower paid and of lesser quality than in other parts of the country.
A similar trend is emerging in the US, where communities built around a rapidly shrinking coal industry face economic hardship as traditional career paths disappear. In the past decade, coal mining jobs in the country have more than halved from 92,000 to 42,000, according to data from the Energy Information Administration and US Bureau of Labour Statistics.
In Appalachia, the heart of US coal country, annual household income between 2014 and 2018 was more than $10,000 below the national average, and one-fifth of its 420 counties were designated "economically distressed" in 2019.
Getting it right with coal
A successful just transition away from coal will be crucial, says Ward. As the sector under greatest pressure from a fossil fuel phase-out, it can provide a blueprint for others.
"Policymakers dealing with this problem really want to see what other parts of the world have done, so setting a good example makes all the difference," he says.
The EU's transition will be watched closely, as will progress in Canada, which has targeted a coal power phase-out by 2030 and designed initiatives like pension, jobseeker and retraining support for affected workers. South Africa, China and India all have large coal industries, but have yet to develop concrete policies to transition the labour force.
Mishandling the move away from coal could create resistance to the energy transition and jeopardise progress towards a low-carbon future. Hillary Clinton's pledge to "put a lot of coal miners and coal companies out of business" during the 2016 presidential election campaign did her few favours. Coal communities saw a threat to their livelihoods and turned out overwhelmingly in favour of her rival Donald Trump, who had promised to revive the ailing industry.
President Trump has been unable to prevent the industry's decline, however. In 2019, US coal production was at its lowest since 1978, and an even lower level is expected for 2020. Competition from cheap renewables and natural gas in electricity generation has proved too strong a force to overcome.
In the 2020 presidential election campaign, democrat rival Joe Biden focused on support for coal workers.
"As economic trends continue to shift our country away from coal as an energy source, we have an obligation to help these workers and their communities succeed," his energy manifesto said.
Investment in healthcare and pension benefits, retirement funds and regional diversification schemes all formed part of his strategy.
"Failure to address social issues and ensure that marginalised groups and less-wealthy parts of society do not bear an unfair share of the costs of climate action, weakens political support for the radical decarbonisation needed," says Thorfinn Stainforth from the Institute for European Environmental Policy.
Regional transformation
In Germany, where the end date for coal-fired power generation has been set for 2038, the Federal Ministry for Economic Affairs and Energy has investigated practical ways to avoid disadvantaging the 60,000 people it estimates were employed by the industry, either directly or indirectly, in 2018.
It suggests fitting out coal-mining regions with high-quality digital infrastructure and better transport connections to attract new industries, so that local communities will not be forced to relocate. Compensation will also be made available to subsidise early retirements for older workers or to offset lower wages in new jobs, while training schemes will prepare workers for new careers.
Expanding existing industrial hubs in these regions could also create new opportunities for coal workers in sectors like automotive or chemical manufacturing, while existing energy transport infrastructure – electrical cables and gas pipelines – could be repurposed to support emerging technologies. Utility-scale batteries could be integrated into the electricity grids of former coal districts, while gas pipelines could help new industries based on hydrogen.
"Success in Germany will be very important, and if the EU can help deal with the just transition in Poland that will send a powerful example to the rest of the world that these things can be done," says Ward.
Poland – which still depends on coal for more than three-quarters of its electricity production – has dragged its heels on climate policy. Bulgaria, Croatia and Romania have been similarly reluctant. Nevertheless, as of February 2020, 13 EU member states had announced coal exit strategies, most targeting 2030 or sooner.
The EU has created a Just Transition Mechanism to help fossil fuel-dependent member states like Poland move to a low-carbon economy. This could unlock up to €150bn by 2027 to support these countries. Coal is its main focus, but natural gas remains a contentious issue. Some argue that the Just Transition Fund should support natural gas projects to help bridge the gap between coal and renewables.
Oil and gas
Some of the biggest names in oil and gas plan to pivot away from their traditional business models towards clean energy. BP has committed to lower its global oil and gas production by 40% by 2030 as it targets net-zero emissions by 2050. Pressure is mounting on others to follow suit.
Around 13 million people are directly employed by the oil and gas industry, and while many of the scientists, engineers, geologists and technologists may be equipped with skills to comfortably transition into new professions, others with more specific capabilities, such as oilfield services (OFS) workers, are less likely to find an easy alternative.
One potential solution for these labourers and technicians is to put their expertise to use in decommissioning or repurposing the infrastructure that will be left behind as the industry is dismantled. In the US, Biden wants to employ OFS workers to "plug" abandoned oil and gas wells – of which there are already more than three million – to ensure they are safe and do not leak methane or other greenhouse gases.
This idea has also gained traction in Scotland, where North Sea hydrocarbons have been an important source of revenue and employment for the past 50 years. A national commitment to reach net zero by 2045 means policymakers are seeking ways to scale down the industry. Redeploying workers to retire or repurpose oilfield assets could be a "skills bridge" to the next generation of energy technologies.
Existing pipelines could be used to transport gas from offshore fields to "blue" hydrogen production facilities, or be retrofitted to transport hydrogen or CO2 captured during its production to depleted oil and gas reservoirs for storage under the North Sea.
Spreading the cost
The financial costs associated with decarbonisation will be high. Proponents of a just transition emphasise the need to avoid penalising the poorest sections of society; for example, through higher taxes on consumer energy bills or the daily cost of travel. The 2018 "yellow vest" protests – triggered by the prospect of higher fuel taxes in France – offered a glimpse of how negative sentiment can develop when consumers feel unfairly burdened.
"This will be a major challenge, involving a recalibration of expectations around cheap material abundance and business models," says Stainforth. "Communities negatively affected by the transition to a low-carbon economy must be supported by the rest of society."
On an international level, developing economies heavily dependent on fossil fuel revenues will need support. Parts of Africa and the Middle East, in particular, will be affected as critical industries like oil and gas are slowly shuttered. Without economic diversification, there is a risk of political instability and declining living standards as governments lose access to capital that sustains national infrastructure, job creation and social services.
Ensuring a social mandate for the transition is crucial to its success. Without one, the long-term benefits of a cleaner energy system may be buried by opposition to near-term costs.