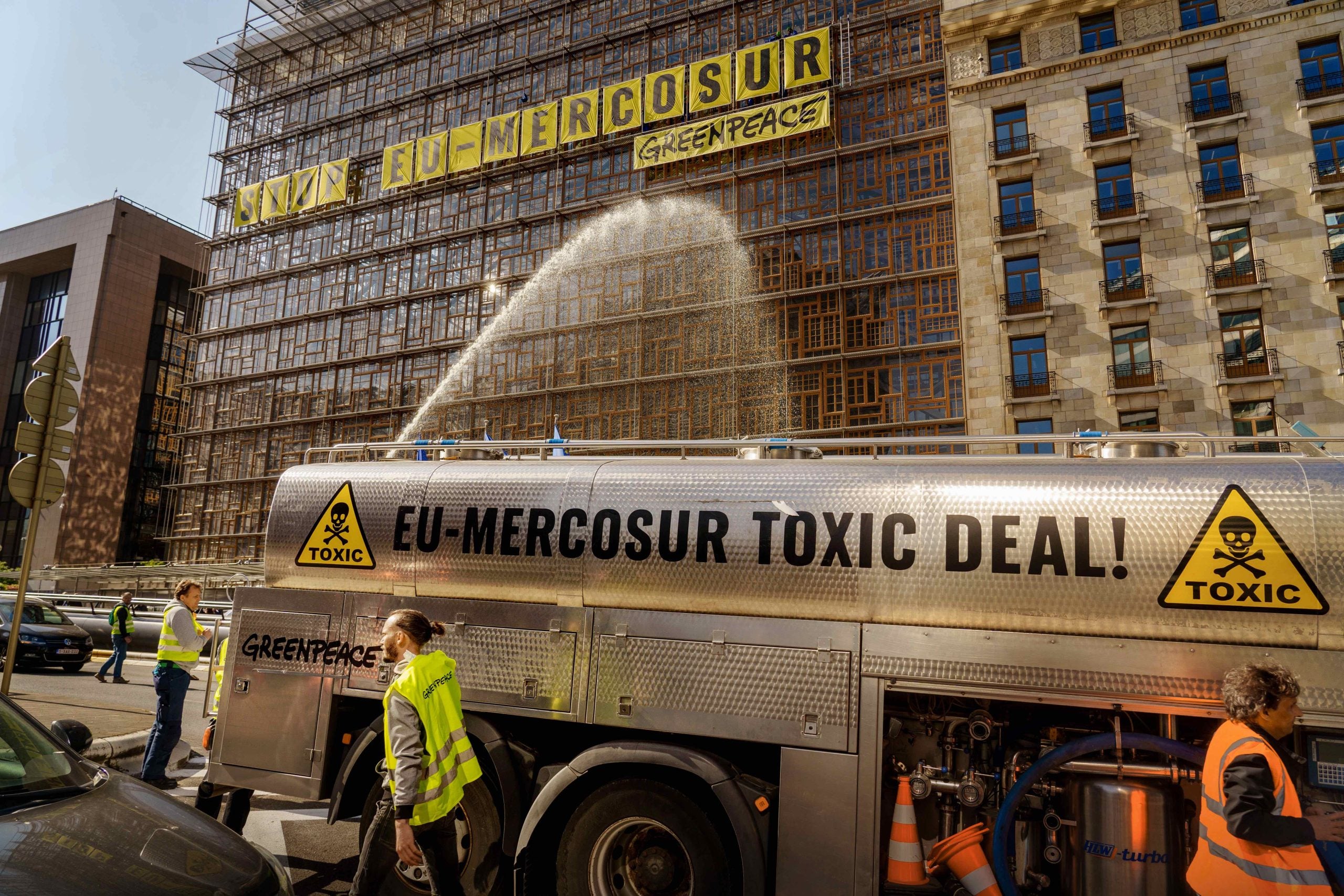 In July, as presidents of Latin America and the Caribbean gathered for a summit in Brussels with prime ministers from Europe, there was cautious hope the EU could make progress on a free trade agreement (FTA) with four of them: Brazil, Argentina, Uruguay and Paraguay – the Mercosur countries. Originally, the plan was that an EU-Mercosur free trade agreement could be signed at this summit, the first of its kind in eight years.
Negotiations on the free trade deal, which would make bilateral investment easier given the large number of trade barriers currently in place, started in 2000 and were concluded in 2019. However, the EU has paused signature until Mercosur agrees to certain environmental commitments. French President Emmanuel Macron has been particularly insistent on this point, saying he will not approve any FTA that does not contain commitments from Mercosur on sustainability and deforestation. One concern is a future return of a leader like Brazil's last president, Jair Bolsonaro, who opened up the Amazon to logging. "Our trade policy has to be consistent with our climate policy," Macron told reporters at the July summit.
It was hoped that a breakthrough on the EU's environmental concerns could come at a bilateral meeting between Brazilian President Luiz Inacio Lula da Silva and European Commission President Ursula von der Leyen at the Brussels summit. However, no apparent progress was made.
Trade under pressure on climate
EU negotiators are under intense pressure not to agree a deal that could increase environmental damage or climate change. In May, as EU trade ministers met at the European Council headquarters in Brussels to discuss how to proceed, Greenpeace activists sprayed the building with an agricultural pesticide pump meant to simulate pesticides, before scaling the building and unfurling a banner that read "Stop EU-Mercosur".
"This trade deal is a disaster, and threatens to undercut European farmers with cheap beef farmed at the expense of destroyed nature," said Greenpeace trade campaigner Lis Cunha in a press statement. "And to destroy nature faster, European chemical companies will pump South America full of pesticides, including those deemed too toxic for use in the EU."
Less dramatic concerns have been raised by some EU national governments, all of whom will need to unanimously approve the deal once the Commission gets negotiations over the finish line. Some South American diplomats have behind the scenes accused the EU of hypocrisy, pointing to FTAs with Asian countries like Vietnam or Japan that do not contain such sustainability provisions. EU diplomats counter that things have changed since then, with the Commission adopting a new approach in 2022 that mandates a link between trade and sustainable development.
How well do you really know your competitors?
Access the most comprehensive Company Profiles on the market, powered by GlobalData. Save hours of research. Gain competitive edge.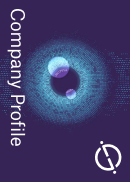 Company Profile – free sample
Thank you!
Your download email will arrive shortly
Not ready to buy yet? Download a free sample
We are confident about the unique quality of our Company Profiles. However, we want you to make the most beneficial decision for your business, so we offer a free sample that you can download by submitting the below form
By GlobalData
That approach is trying to make sustainability commitments more enforceable; for example, by allowing the EU to apply trade sanctions in case a trade partner backtracks on its climate commitments. The first test case for this new approach was an FTA between the EU and New Zealand, but Mercosur has not been as welcoming to the idea, with member countries seeing it as a violation of their sovereignty and some even characterising it as neo-colonialism.
Keep up with Energy Monitor: Subscribe to our weekly newsletter
Germany, one of the biggest proponents of the FTA, has urged the Commission not to take such a dogmatic approach while simultaneously trying to convince France of the trade deal's merits. Macron's concerns are not limited to sustainability but also are about unfair competition and effects on the European market.
In March the Commission proposed an additional protocol clarifying the obligations of both sides in terms of environmental compliance, including compliance with the Paris Agreement. Xiana Méndez, the Trade Minister of Spain which currently holds the rotating presidency of the EU Council, says the protocol is a good way forward because it "establishes reciprocal obligations" without reopening the negotiations, something Spain opposes. It has not gotten much traction with either France or Brazil, however.
On the French side, it has pointed out that these principles are already included in the sustainable development chapters of the agreed text – the problem is that there was no mention of sanctions in the event of violating these principles, and they do not think the protocol goes far enough in spelling out how sanctions might apply. The Mercosur countries, particularly Brazil and Paraguay, have reacted angrily to the protocol with Lula calling it "aggressive" at the July summit.
In June the French Parliament passed a resolution calling for the negotiations to be reopened and for so-called "mirror clauses" to be added, which would subject imports to Europe from Mercosur countries to the same environmental and climate standards as domestic products – with life cycle verification requirements. That is a non-starter for Brazil, which will not accept foreign interference with its national environmental standards. Following the French vote, President Lula accused President Macron of using environmental concerns as a mask for "protectionism" in favour of French domestic agriculture.
More trade, more problems
One of the primary concerns surrounding the EU-Mercosur agreement is the potential increase in agricultural production in South America, particularly in Brazil. The FTA is designed to increase the export of commodities from South America to Europe, but that could result in increased exploitation of agricultural land, leading to deforestation and habitat destruction, which would in turn drive up emissions. The Amazon rainforest, a critical carbon sink, could face increased pressure from the expansion of soy, beef and other agricultural products.
There are also concerns about direct emissions increases from increased economic activity and transportation. With the removal of trade barriers under the agreement, the transportation of goods between the EU and Mercosur is expected to increase substantially. This rise in trade volume could lead to a surge in greenhouse gas (GHG) emissions from transportation, particularly through maritime shipping and air cargo.
Read more from this author: Dave Keating
The intensification of agriculture to meet EU demand could also lead to increased use of fertilisers and pesticides. The excessive application of these chemicals can lead to soil degradation, water pollution and contribute to GHG emissions such as nitrous oxide, a potent global warming agent.
These concerns were all at their peak in 2019 when negotiations concluded because Brazil, the largest country in Mercosur by far, was still under the Bolsonaro regime. It was hoped that when left-wing Lula took over at the start of this year, reassurances could be made. However, while Lula has quickly undone Bolsonaro's climate and environment policies domestically, he has been more reticent to enter into new international guarantees or promises.
EU-Argentina deal
Even if they were unable to make progress on the Mercosur FTA, the EU was able to clinch an energy deal with just Argentina involving gas and hydrogen at the July summit. Under the non-binding memorandum of understanding (MoU), Argentina will facilitate a stable supply of liquefied natural gas (LNG) to the EU in exchange for cooperation on green energy technology. The EU is still looking to LNG imports as an alternative to Russian pipeline gas imports. The MoU also calls for Argentina and the EU to cooperate on the use of hydrogen and its derivatives in industrial applications, as well as energy storage and transport.
Natural gas dominates Argentina's primary energy mix and the country is a big player in the gas industry, with extraction centred on the shale reserves of Vaca Muerta in the south-west. Argentina aims to boost its LNG production and exporting at scale by 2027 and is substantially boosting extraction, with one new gas well drilled in Vaca Muerta each month last year. The MoU would therefore be a win-win for both sides.
As part of the pact, Argentina has promised to tackle its methane leakage problem and widespread use of venting and flaring, with EU help. In 2018, the NGO Center for Human Rights and Environment found that at least 5% of the gas extracted in Argentina was leaking to the atmosphere. "The Participants endeavour to reduce methane leakages in the fossil gas supply chain to the maximum technically feasible level," the agreement states. The MoU also calls for more coordination on developing green technologies, but it does not go into specifics.
However, while the MoU is a positive sign for EU-Argentina relations, it may not be a good sign for the EU-Mercosur deal. The timing of the Argentina MoU, coming at a summit where the FTA was supposed to be signed, gave rise to speculation that both sides are starting to doubt the feasibility of the broader EU-Mercosur agreement being successfully brought to a conclusion and are starting to eye bilateral agreements instead.
As the clock runs out, proponents of the FTA are getting nervous. Swedish centre-right MEP Jörgen Warborn has called the lack of progress "worrying" and warned that if things do not speed up "there may be no agreement at all". Others, such as French MEP Marie-Pierre Vedrenne from Macron's party, have countered that Lula's election means it is logical to reassess what is possible in the agreement in terms of climate and the environment, even if it means reopening the negotiations.
For his part, Lula has not expressed any desire to have the negotiations reopened. He said at the July summit that he is still confident an agreement can be reached by the end of this year. However, even if that comes, the FTA will face a difficult road ahead in the EU's 27 national parliaments, the three regional parliaments of Belgium and the European Parliament if the Commission is not able to extract some kind of environment and climate guarantee from the South American countries.