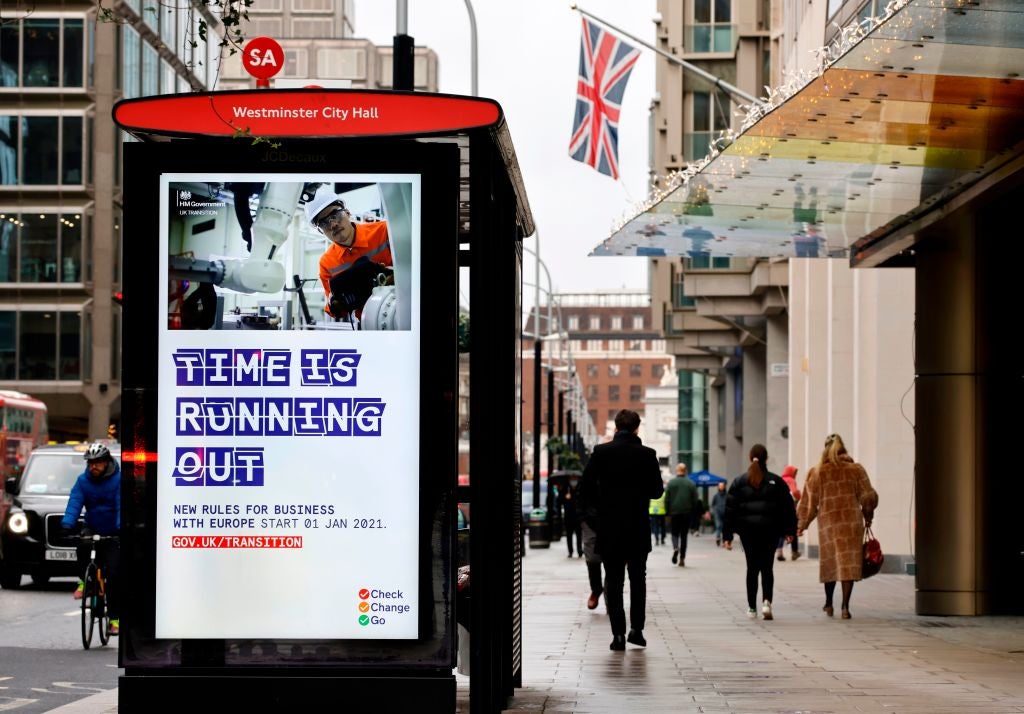 It now looks very likely there will be no free trade deal in place between the EU and the UK when Britain leaves the European single market at midnight on 31 December. Even if a last-minute deal is agreed in these final days, there is probably not enough time to have it ratified before the end of the year. This would mean at least a temporary no-deal gap period, even in a best case scenario.
As a sector, energy will not be nearly as affected as others such as trade, food, transport and medicines. However, there will still be some pretty big changes on 1 January that could turn into major problems if they are left to fester. Here are the three biggest energy implications of no deal.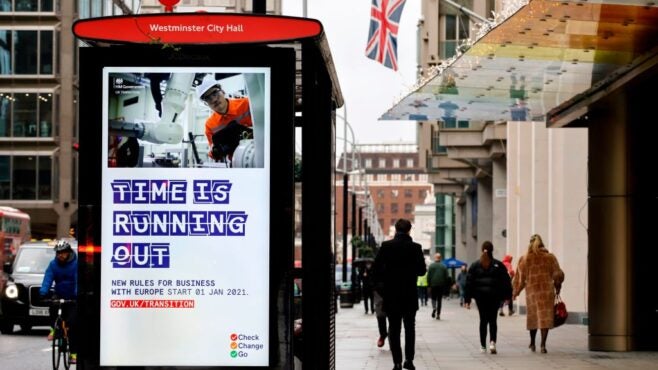 Emissions trading divorce
The UK government left it until the last minute to decide whether it would stay in line with the EU and stick with carbon trading as the main tool for fighting climate change. Westminster only confirmed on Monday (14 December) that the UK will continue with its own emissions trading system (ETS) after leaving the EU ETS on 1 January.
"The scheme is more ambitious than the EU system it replaces – from day one the cap on emissions allowed within the system will be reduced by 5%, and we will consult in due course on how to align with net zero," a UK government statement said. "This gives industry the certainty it needs to invest in low-carbon technologies."

However, with just 15 days before this new UK ETS is due to start, details about how it will work are still few and far between. Whether it will cover the same sectors as the EU system remains unclear. It is also not known how interventionist the UK government will be as regards the carbon price and what the UK would do if prices in its carbon market were to plummet.
However, the very fact there will be a UK ETS does at least give business some clarity. The government had floated a variety of other options that could replace emissions trading, including a carbon tax, as Energy Monitor discussed last month. There is no mention of a carbon tax in the latest government statement, which suggests that option is now off the table.
Another remaining big question is whether the scheme will link with the EU ETS, as Switzerland's independent system does. The statement says "the government is open to linking the UK ETS internationally in principle and we are considering a range of options, but no decision on our preferred linking partners has yet been made".
That last sentence raised eyebrows in Brussels, given that the only current system with which it would make sense for the UK ETS to link is the EU ETS. There are only a handful of other systems globally, and the UK's anglophone allies have firmly rejected the carbon trading approach. China's fledgling system is still in a regional trial phase.
The UK government says it has "already legislated" to establish its ETS, and that "the technical system underpinning the scheme is in final stages of development and on track to be ready on time".

Energy trading lock-out
One thing is clear: as of 1 January the UK will lose access to the EU's energy market if there is no deal, which could cost energy traders €6bn, says research by Bruegel, a Brussels-based think tank. Electricity markets are most vulnerable since the UK is a net importer of electricity.
The EU offered the UK continued access to its energy market as part of a post-Brexit free trade deal. However, in the event of no deal, it would mean that the two markets diverge, making trading more difficult. "For day-ahead prices, which is one set of prices, the UK would be decoupled," says Severine Turgis, Brexit policy manager at Energy UK.
"So you would have to book your capacity and volume separately, it is two operations instead of one, so the outcome is that the trading would be less efficient," she comments. A report by the UCL European Institute concludes that the cost for British consumers could be up to £2bn a year in energy costs.
The UK government says it is ready to continue energy trading on 1 January in a no-deal scenario. "Depending on the outcome of free trade agreement [FTA] negotiations, alternative trading arrangements will need to be developed, including for trade between Great Britain and the Single Electricity Market through interconnectors," the government said in a statement.
"[We] will continue to work as normal with regulators and transmission system operators to ensure existing measures are in place to deliver continuity of supply in all scenarios," it added. "Consumers need to take no action, but – depending on the outcome of FTA negotiations – trade on interconnectors may be less efficient."
Changed climate targets
The EU signed up to the 2015 Paris Agreement as a bloc, and so Brexit will mean the UK needs to submit a new pledge as an independent nation. The net effect will be helpful to the UK and unhelpful to the EU. The UK is in the upper middle league in Europe when it comes to fighting climate change, and Brexit will make it harder for the EU to meet its targets because the average climate performance will have dropped. By the same token, it will be easier for the UK to meet its targets as a single country.
This new reality could be seen this month when the EU adopted a 55% emissions reduction target for 2030 while the UK prepared a target of 68%. To compare the two isn't exactly fair because the UK would most likely have had to accept an even higher reduction target had it remained part of the EU to bring up the total bloc's average. This will be true for most targets going forward: the UK will look comparatively more ambitious because it is starting from a better position than the EU average – while some countries in the EU are leading the way others, such as Poland, remain highly reliant on coal.
Going forward, the fight against climate change on both sides of the Channel will depend on widespread research and innovation around new technologies and scientific collaboration, but such cooperation will be jeopardised by a no deal. Not only does it provide the two sides no framework through which to cooperate on these issues, it could endanger relations for years to come.