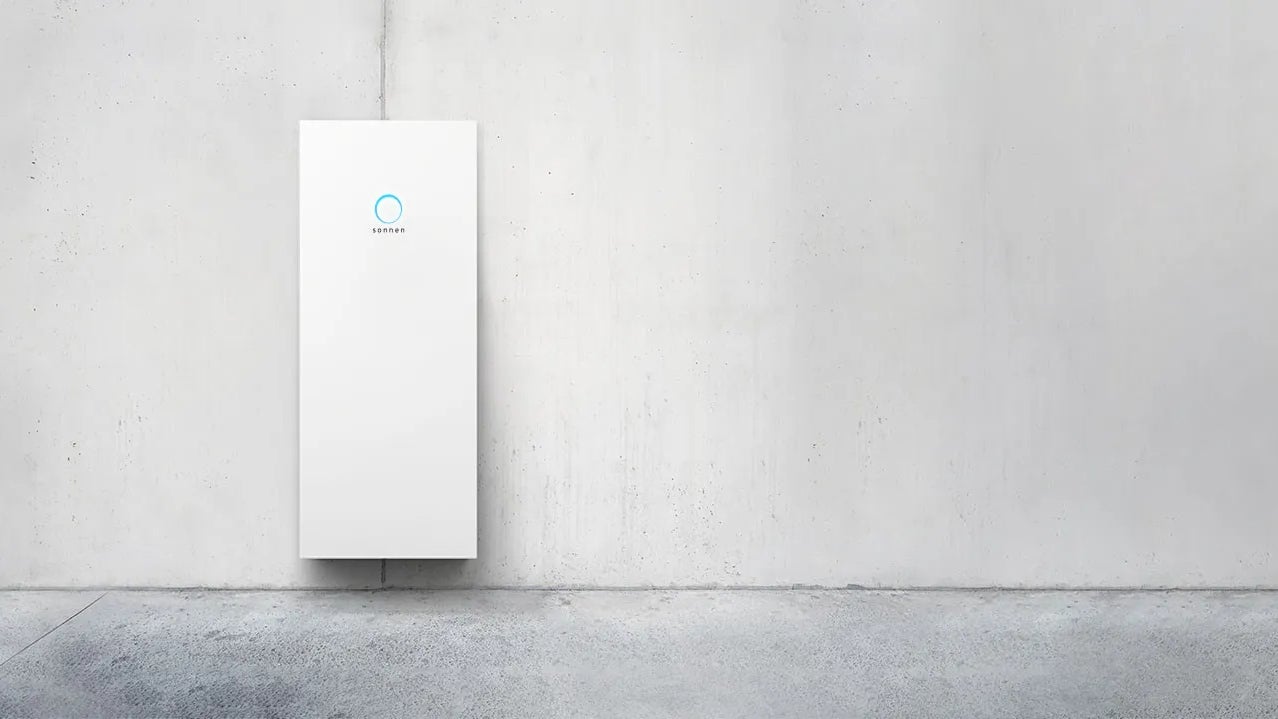 The announcement by energy storage company Sonnen last week that it plans to build "Europe's largest virtual home battery storage solution" is reflective of the energy transition, its CEO has said, and that is supported by research from GlobalData, Energy Monitor's parent company.
On Thursday (17 August), Sonnen announced that it intends to increase the rollout of its SonnenBatterie home energy storage device to build the network's capacity from 250MWh today to around 1GWh "in the next few years".
The devices, it says, can be "intelligently controlled and used like a large-scale storage facility," with the increased capacity able to "provide the power grid with a digital and decentralised buffer storage that can balance the supply and demand of renewable energies".
Elaborating on this, company CEO Oliver Koch said: "Almost any country that switches to clean energy will, sooner or later, reach the limits of its power grids by merely adding capacity. That's why storage and digitalization are key technologies, and that's why we're expanding our technology to more and more European markets, the US and Australia.
Keep up with Energy Monitor: Subscribe to our weekly newsletter
"With our virtual power plant, we have an existing tool to integrate PV systems, electric vehicles, or heat pumps into our grids. Our power plant is already in people's homes and does not require any additional space."
For home users, the SonnenBatterie can help to lower energy bills by storing self-generated or off-peak energy and can act as a backup in the event of power outages.
Used together, the devices, such as the 25,000 already installed across Germany, can act like a large-scale storage facility, a "virtual power plant" that can be brought online to provide support to the power grid when it is under strain.
Koch's remark that energy storage is needed to support the transition to clean energy is based on the fact that renewables typically cannot deliver reliable continuous output in the same way as fossil fuels and that, as such, it is important to store clean electricity produced for use when output may be down.
The assertion is supported by GlobalData's research, which shows job listings around the world related to renewable energy growing gradually until mid-2021 after which they begin to rise more sharply, peaking twice in March and June of this year.
This trend is broadly reflected, though naturally in smaller numbers, for energy storage.
Our signals coverage is powered by GlobalData's Thematic Engine, which tags millions of data items across six alternative datasets — patents, jobs, deals, company filings, social media mentions and news — to themes, sectors and companies. These signals enhance our predictive capabilities, helping us to identify the most disruptive threats across each of the sectors we cover and the companies best placed to succeed.