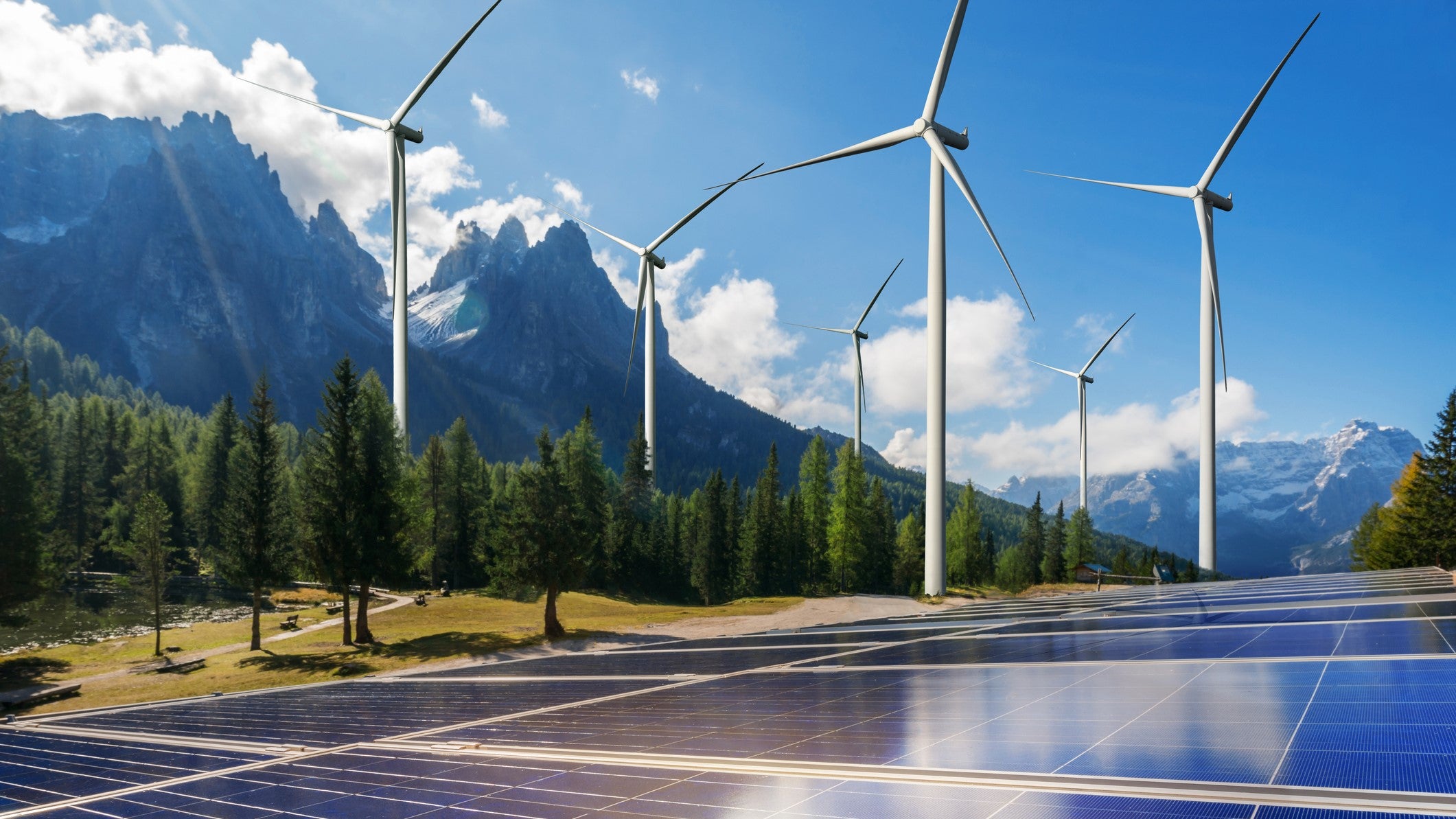 Germany is set to generate more than half of its power from renewable sources this year, according to Robert Habeck, Federal Minister for Economic Affairs and Climate Action and co-leader of the Green Party.
Speaking on Monday to a conference organised by the Heinrich Böll Foundation, a think tank affiliated with Germany's Green Party, Habeck highlighted significant expansion in onshore wind, as well as success in the solar sector. Germany looks set to add 9 gigawatts (GW) to its current 67GW of solar power capacity this year, as well as 3GW to its 58GW of onshore wind capacity.
Wind and solar power capacity in Germany has been growing in recent years, and continues to define Germany as a global leader in the transition to renewables. GlobalData, Energy Monitor's parent company, predicts that solar and offshore wind capacity in Germany will increase to more than four times its current level by 2035, whilst onshore wind capacity will more than double.
The country's plan for renewable power, outlined in reforms made in 2022, specifies that Germany will increase its onshore wind capacity to 115GW by 2030 and 160GW by 2040. To enable this goal, the reforms included the Onshore Wind Act, specifying that 2% of Germany's land must be made available for wind power.
The reforms were introduced in July 2022, and are reflected in recent job postings, which demonstrate a notable upward trend after their announcement, according to GlobalData figures.
The rapid growth of the renewable power in Germany has positioned the country as a global leader in the transition; however, Habeck warned on Monday that current efforts were not sufficient.
National targets state that, by 2030, the share of renewables in power consumption in Germany must reach at least 80%; however, Habeck warned that: "We won't get there at the current pace."
Our signals coverage is powered by GlobalData's Thematic Engine, which tags millions of data items across six alternative datasets — patents, jobs, deals, company filings, social media mentions and news — to themes, sectors and companies. These signals enhance our predictive capabilities, helping us to identify the most disruptive threats across each of the sectors we cover and the companies best placed to succeed.