Over the past year, Russia has cut gas exports to the EU by 75%, violating long-standing supply contracts. Yet the EU is paying as much for Russian gas as it did before prices rose last autumn, shows new research from the Centre for Research on Energy and Clean Air (CREA), which has been tracking EU gas payments and flows.
The research shows that Russia received €158bn ($158bn) in fossil fuel export revenue over the first six months of the war, contributing around €43bn (Rbs2.58trn) to Russia's federal budget. The EU imported around 54% of those fossil fuels, spending roughly €58bn.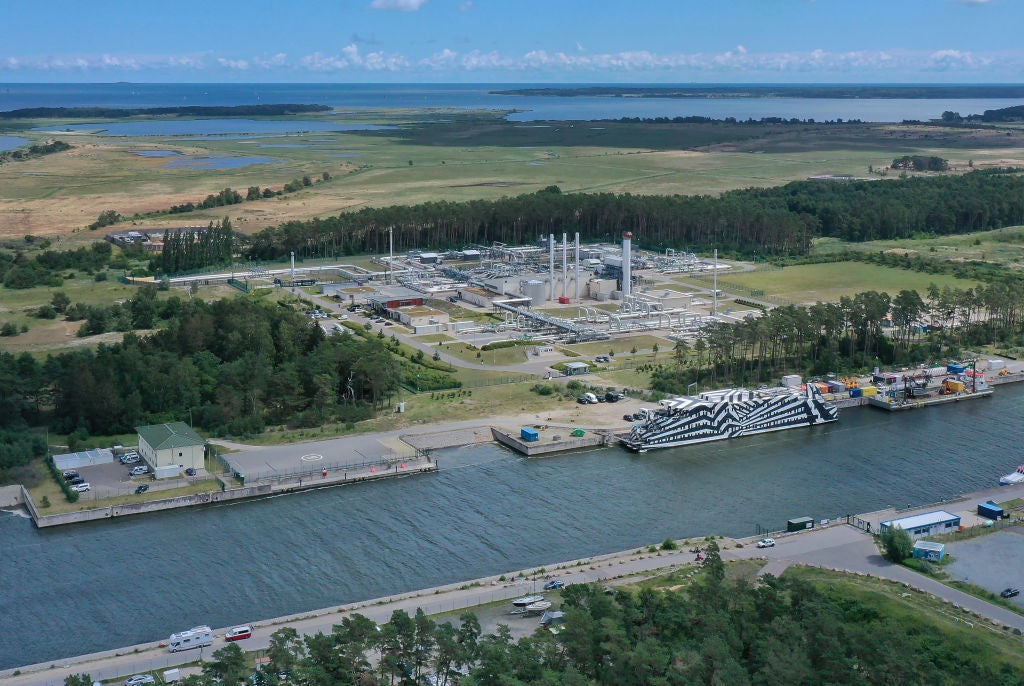 Vladimir Putin has been gradually reducing the amount of gas sent through Russian pipelines to Europe, so that by September 2022 deliveries were at around a quarter of normal levels.
This has put pressure on global supplies as countries scramble for other sources of gas, pushing up prices and ensuring Russia's export revenues remain healthy despite the volumes sold falling so dramatically.
As we head towards winter, though, things may start to look less rosy for the Russian state. For starters, gas prices are not as high as they were in the first few months of the war as markets have stabilised and countries have unveiled new energy strategies. Nevertheless, gas prices remain significantly higher than normal for September, and above the late 2021 period of 'high' prices.
However, just as the Russian army is being forced to retreat from Kharkiv, so too are oil and gas profits now falling. Russia's budget surplus this year has fallen from just under Rbs500bn at the end of July to Rbs137bn at the end of August, reports Bloomberg, suggesting a massive budget deficit in August.
Countries including India, China, the United Arab Emirates, Egypt and Turkey have been buying up more Russian fossil fuels at a sub-market rate, but it has not been at a high enough volume to replace sales lost to Europe.
Further policies are set to pile pressure on Putin's finances going into the new year. The EU banned the import of Russian coal on 10 August, and Russian coal export volumes have now fallen to their lowest volume since the start of the invasion, reports CREA. EU oil imports from Russia have already fallen by 17%, but an EU ban on Russian oil is set to take effect in December, alongside a G7 price cap on Russian oil imports.
The EU is unlikely to impose a price gap on Russian gas, according to a leaked document, given the bloc's high reliance on Russian supplies, but 19 European governments have accelerated clean energy targets since the war broke out, which will further reduce gas demand in the medium to long-term.