The European Commission has unveiled its €300bn plan for kicking the EU's addiction to Russian fossil fuels, issuing legislative proposals on 18 May to deliver on the REPowerEU goals first presented in March. In doing so, Commission President Ursula von der Leyen faced a difficult balancing act: finding short-term solutions to enable a rapid phase-out of Russian oil, coal and gas imports while not jeopardising the EU's long-term climate targets. Unfortunately, it does not seem the Commission got the balance right.
The €300bn is "mobilised" financing, which means it is the amount that could be reached after leveraging multiple sources of funds. Up to €75bn in grants will be available, while the remainder will be loans. The loans will come from the Recovery and Resilience Fund set up in response to the Covid-19 pandemic.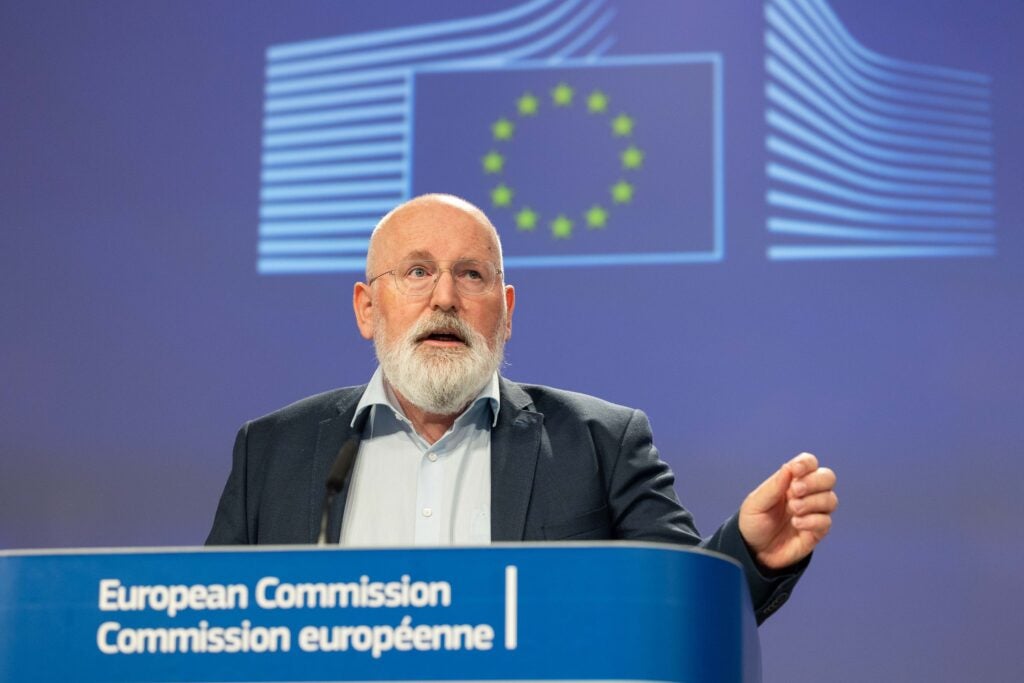 On 18 May, Von der Leyen was keen to stress that 95% of the €300bn will be dedicated to clean energy. However, looking at the actual upfront investments, a picture emerges of a package much more weighted towards securing new short-term fossil fuel supplies. Immediately, €2bn will be available to build up oil infrastructure, particularly to expand ports and connect them to areas where oil is needed. This is being interpreted by many as an offer to Hungary, which is blocking the Commission's proposal for a ban on Russian oil imports, to build new infrastructure for alternative supplies. Another €10bn will be immediately available to build liquified natural gas (LNG) terminals and new gas infrastructure. By contrast, the spending on renewables and efficiency looks like it will take comparatively longer to be given out; there is less of a sense of urgency.
The €75bn in grants will come from countries' regional development ("cohesion") and agriculture allocations, and from proceeds from the sale of additional CO2 emissions permits in the EU Emissions Trading System (ETS). This has raised fears from a number of countries including Austria, Denmark, Finland, Germany, Ireland, Luxembourg and the Netherlands – who raised objections at a first discussion this week – that EU climate targets will be undermined. They do not want ETS allowances sold to fund a bonanza of fossil fuel infrastructure.
There is a deep split between EU countries that believe the focus should be on weaning the EU off all fossil fuels, mostly in the West, and those who believe only Russian fossil fuels should be targeted, mostly in the East. On 19 May, German Chancellor Olaf Scholz told the German Parliament: "The only sensible answer to the current problems on the energy market in the medium and long term is to make ourselves independent of fossil energy."
Commission Vice-President Frans Timmermans, who is in charge of the EU's Green Deal, including its net zero by 2050 ambition, was asked about this 'schizophrenic' aspect of the proposals when they were unveiled. "We have no choice but to look for [fossil fuel] alternatives in the short run," he answered.
"[We need to] make sure we don't create stranded assets [because] that would be a waste of taxpayers' money," he added. "The advantage of […] gas is that you can prefit and prepare that infrastructure for other gases such as green hydrogen or ammonia. So the investment which we need to do for fossil fuels now will not be lost because it is already available for the decarbonised or zero-carbon energy carriers of the future."
Climate campaigners are sceptical of this argument, however. They also question whether this emergency infrastructure buildout is necessary or can even help in the short term because it will take many years to build. A recent analysis by four think tanks – Ember, E3G, RAP and Bellona – found the EU could end imports of all Russian gas by 2025, two years earlier than the Commission's 2027 target, without building new gas import infrastructure. Indeed, that is sooner than any new LNG import terminal could be built. The calculation factors in replacing 51 billion cubic metres (bcm) of Russian gas with non-Russian gas via existing infrastructure. The other 101bcm of Russian gas would be replaced through an increase in renewables and energy efficiency improvements.
This week's package contains proposals to raise the EU's clean energy targets – from 40% to 45% renewables and from 9% to 13% energy efficiency improvement by 2030. It also contains a solar strategy. Industry association Solar Heat Europe says this will lead its sector to triple by 2030. "We have the manufacturing capacity in Europe to multiply the current production of solar thermal," says the association's president Costas Travasaros. "We will replace fossil fuel imports with European products and European jobs."
However, for every encouragement there is a disappointment. Ursula Woodburn, head of EU relations at the Corporate Leaders Group of climate-friendly businesses, says REPowerEU's focus on energy savings, renewables and electrification "clearly signposts its core objective of the phase-out of fossil fuels". However, "some of the elements of the plan are more concerning".
"Dedicating funding to new fossil fuel infrastructure risks creating stranded assets and continued dependence on fossil fuels," she insists. "If we are to achieve the objectives of the European Green Deal, it is critical that REPowerEU finance is focused on actions in line with achieving the green transition." Woodburn is also concerned that funding through the ETS could "end up undermining the EU's targets on reducing emissions".
[Keep up with Energy Monitor: Subscribe to our weekly newsletter]
It is difficult to say whether this week's package is a step forward or backward for the EU's fight against climate change. The situation is unprecedented and deadly serious, and it is logical that the main concern of EU leaders at the moment is making sure people do not freeze to death in the coming winter because Russian fossil fuel imports have disappeared with no alternative lined up.
Yet the reality is that the giant infrastructure projects REPowerEU prioritises cannot deliver that alternative fast enough to make a difference. Despite Timmermans' protestations, we may very well end up with stranded assets and further behind in the battle against climate change because of the policy proposals out this week. It is now up to the European Parliament and national governments to make these proposals more climate-friendly in the coming weeks.