As the dust settles on COP26, the UK government will turn its attention away from global discussions and towards what it is doing domestically to help mitigate the climate crisis.
The government's Net Zero Strategy sets aside £120m towards developing new nuclear power plants, which it says "could support our path to decarbonising the UK's electricity system" by 2035.
'Could' is doing a lot of work in that sentence, because although nuclear power plays a prominent role in the government's decarbonising strategy, bringing additional nuclear capacity online is far from straightforward.
The government says nuclear is a continuous, reliable and low-carbon form of energy that has been part of the UK electricity system for 65 years. Nuclear is also controversial, hugely expensive in comparison to other fossil fuel alternatives, and often proves challenging to develop.
According to the latest World Nuclear Industry Status Report, between 1951 and 2021, of the 783 nuclear reactor projects launched, 12% have been cancelled. Delays and cost overruns are also very common when constructing nuclear plants.
The UK government is hoping to kickstart development of new nuclear in the UK through the introduction of the regulated asset base (RAB) funding model. This model is intended to widen the investor pool for nuclear power, reduce financing costs, and ultimately save bill payers money.
How well do you
really

know your competitors?

Access the most comprehensive Company Profiles on the market, powered by GlobalData. Save hours of research. Gain competitive edge.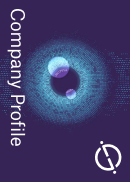 Company Profile – free sample
Thank you!
Your download email will arrive shortly
Not ready to buy yet? Download a free sample
We are confident about the unique quality of our Company Profiles. However, we want you to make the most beneficial decision for your business, so we offer a free sample that you can download by submitting the below form
By GlobalData
While the RAB model has proved successful for other large UK infrastructure projects, it comes with risks for the government. It is unclear which investors will be happy to support new nuclear projects, and there are potential political costs if UK citizens are made to pick up at least part of the tab if things go wrong.
New nuclear critical to UK net-zero plans
In 2020, nuclear power accounted for 6.6% of the energy supplied in the UK, compared with 4% for wind and 0.7% for solar. It accounted for 31% of all primary energy derived from low-carbon sources.
The government expects electricity usage to increase by 40–60% by 2035. It has mapped out several scenarios for how this demand can be met solely by low-carbon generation, all of them dependant on building new nuclear power capacity.
Yet in 2020, while generation from all other low-carbon energy sources increased, generation from nuclear power actually declined in the UK due to a decision not to restart operations at the Dungeness B plant in Kent, which had been suffering a prolonged outage since 2018.
The UK nuclear fleet is old, suffering performance issues and largely due to be decommissioned. By 2035, the UK will lose almost 8GW of nuclear power plants to decommissioning.
The only new nuclear plant under construction is the 3.26GW Hinkley Point C plant, which is now due to be completed in 2026.
All this means the UK government needs to quickly develop new nuclear capacity. It seems very taken by new small modular reactors, particularly if they are developed by UK companies such as Rolls-Royce. Yet this and another new technology, advanced modular reactors, are not due to reach the demonstration phase until the early 2030s.
So, the government has been seeking a way to deliver several new Hinkley Point Cs.
The problem with financing nuclear power
Except, Hinkley Point C has been a bit of a nightmare for the UK government. It is already seven years behind schedule, has controversial Chinese investors that the government is understood to be trying to get rid of, and is widely agreed to be far too expensive.
It was financed under the contracts for difference (CfD) model used for offshore wind. This guarantees a 'strike price' for the power plant owner, allowing them to raise capital for construction by having certainty of revenues.
Using the same funding model as offshore wind has, however, allowed for simple comparisons of the costs of the two power types. While the latest round of offshore wind projects saw strike prices of about £40 per megawatt-hour (MWh) over a 15-year contract, the owners of Hinkley are guaranteed at least £89.5/MWh over 35 years.
The reasons the Hinkley strike price is so much higher is because the capital costs are much higher, but also because the risks involved in developing them are much greater.
At least Hinkley Point C is being built. A number of planned projects, including the Moorside power station in West Cumbria and Wylfa Newydd plant on Anglesey, have been cancelled or shelved in recent years.
With the need to develop the UK's next generation of nuclear plants increasingly urgent, the government has turned to the RAB model to save its skin.
UK government turns to the RAB model
The RAB model is known mostly for its successful use on the Thames Tideway Tunnel (TTT), the new super sewer in London that is helping to clean up the Thames River. The government says that like that project, nuclear power plants are complex, have high capital costs and long operating lives.
The RAB model allows developers of infrastructure to earn immediate revenues by adding charges to consumers' utility bills during the construction. Bill payers will have to buy before they try their lovely new nuclear power.
This in theory widens the pool of potential investors, making the government less beholden to a small group of companies who typically invest in and build nuclear plants, lowering the cost of financing, and ultimately saving money for bill payers.
The government predicts that using the RAB model to build a new nuclear plant will save energy bill payers £10 per year compared with the CfD model.
Legislation allowing the introduction of the RAB model for new nuclear was introduced in October 2021 and is moving through the House of Commons. The government has pledged to reach a final investment decision on at least one new nuclear plant by the end of this parliament in 2024.
It is hoped by government that the previously stalled 3.2GW Sizewell C, owned by EDF Energy, will be the first nuclear project to use the RAB model.
The problems with RAB for nuclear
While this all sounds like a perfect panacea for the government's problems, there are several downsides to using the RAB model.
The depth of investor interest in new nuclear power stations is yet unknown. As the UK government should be painfully aware, having just hosted COP26, the conversation about what does and does not meet different investors' ESG standards is a live one. Whether nuclear power is seen as a sustainable investment is debatable.
Trying to get any of the investors in TTT to make clear their stance on nuclear power is not easy, and I have tried. For the government to achieve its goals, institutional investors, like those that supported TTT, should want to invest in new nuclear too.
Asset manager Aviva Investors, a major investor in UK infrastructure, has called on the government to present a robust ESG case for new nuclear, which it says is lacking at present.
Many investors will be concerned over whether nuclear meets the criteria of an environmentally sustainable activity. Institutional investors are incredibly cautious by nature and the shadow cast by the Fukushima disaster in Japan in 2011 is still long.
All energy suppliers will have to contribute to the costs of RAB nuclear plants, whether they want to or not, before passing those costs on to bill payers. That seems a retrograde step for an energy market that has been diversifying to provide customers with 'green only' options in recent years. Whether you have ethical objections to nuclear power or not, you will have to use a supplier that helps fund that technology.
Then there is the risk to bill payers. The costs may be cheaper in government models but at least with CfD projects developers were responsible for meeting cost overruns. Under RAB, additional construction costs will be split between the investors and consumers.
The volatility in average construction completion time for nuclear power highlights how unpredictable the total length of development can be.
Hinkley Point C is seven years behind schedule. You would be brave to bet against any delays to the first RAB model nuclear plant too.
The government says that there would be a cap on how much extra investors could charge consumers but that this cap could be increased by the government if deemed necessary. If the costs became excessive, the government would have the option of covering the costs itself, although this is ultimately taxpayer money too.
At a time of rising energy bills in the UK, it certainly seems risky of the government to commit to increasing them further and opening themselves up to a downside risk that could prove very costly. Perhaps the government thinks these are all costs worth shouldering to ensure its net-zero plans stay on track.
The National Infrastructure Commission, a body designed to give impartial advice to the government, said in March 2020 that a "renewable-based system looks like a safer bet" and a "substantially cheaper" option than the construction of multiple new nuclear power plants.
That sounds like advice worth considering again.
This article originally appeared in our sister publication Investment Monitor.