India is caught in an energy dilemma. It needs to decarbonise as its economy grows, but weaning off coal at the speed required to tackle the climate crisis would test the country's energy security, just when it is making great strides in bringing electricity to all. However, ways of injecting more clean energy into the grid while maintaining its stability do exist, say researchers, and are becoming increasingly achievable as renewables tariffs plummet in India.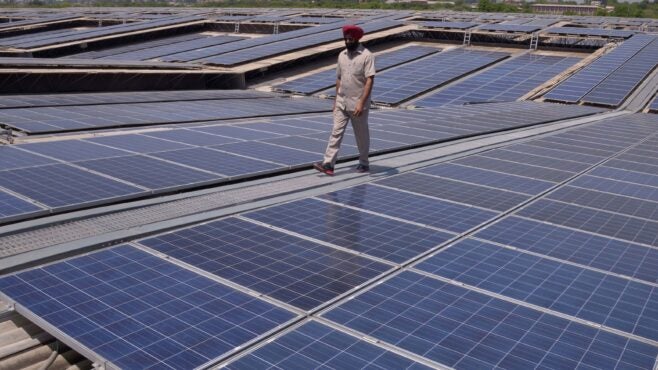 Earlier this year, the Indian government embarked on an ambitious overhaul of the coal sector, liberalising how mines are operated. Coal remains the biggest source of energy in the country, accounting for more than 53% of its energy mix. In June, Prime Minister Narendra Modi launched the auction of 41 coal blocks for commercial mining, opening the market for the first time to foreign investors.
However, while big global names like BHP, Rio Tinto, Glencore and Peabody were floated as potential takers, no foreign company came forward with a bid. The 38 sites attracted 76 bids from 42 Indian companies, including coal giant Adani and a number of smaller businesses registered only a few months earlier.
This lack of interest is aligned with global trends. Fossil fuel giants are moving away from coal at an unprecedented pace, says Tim Buckley, director of energy finance studies at the Institute for Energy Economics & Financial Analysis (IEEFA) in Sydney. Most recently, announcements from the Japanese company Mitsui and the Korea Electric Power Corporation on their exits from coal have caused the industry to "change dramatically", he adds.
Credit rating agencies are increasingly penalising companies that don't adhere to environmental, social and governance responsibility standards, and many big businesses, as well as banks, are making the Paris Agreement climate goals a part of their mission statement.
This doesn't mean India will end its love affair will coal overnight. Despite a decline over the past few years, India remains the second-largest coal producer and consumer in the world after China, with major reserves in the forest-rich states of Jharkhand, Odisha, Chhattisgarh and West Bengal. It is also the world's second-biggest importer after Japan, partly due to the low quality of its domestic coal, which is rich in ash and has relatively low calorific power. Coal, in no small way, has helped the country make great strides in bringing electricity to even the most remote villages. As of 2019, an estimated 90% of India's villages had been electrified. Under the government's electrification push, each household received one LED light and a power plug, plus maintenance service, for five years.
How well do you really know your competitors?
Access the most comprehensive Company Profiles on the market, powered by GlobalData. Save hours of research. Gain competitive edge.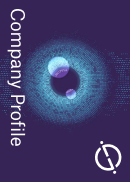 Company Profile – free sample
Thank you!
Your download email will arrive shortly
Not ready to buy yet? Download a free sample
We are confident about the unique quality of our Company Profiles. However, we want you to make the most beneficial decision for your business, so we offer a free sample that you can download by submitting the below form
By GlobalData
Nonetheless, coal is on its way out, as projections, including the latest scenarios from the International Energy Agency, show, but this phase down will not happen overnight.
The agency expects coal capacity to modestly increase in India over the next five years, reaching a plateau in 2025, while solar capacity will grow steeply, reaching over 700GW of installed capacity by 2040.
"Up until about 2030 we will need coal plants for balancing renewables, and so we can expect current capacities to broadly continue even if there is not much new investment," says Thomas Spencer, fellow at the Energy and Resources Institute in Delhi and energy transition specialist. After that date, some of these plants will start reaching the end of their natural life and will naturally be retired, he adds.
"The question is what we can replace them with," says Spencer. "There is no silver bullet. We will continue to need a portfolio of options to balance variable renewables, including gas and hydro and various kinds of storage."
Another strategy would be to 'oversize' renewable capacity – to maximise the availability of power at peak times, even if this means curtailing output from these capacities during their peak generation.
"These kinds of options can get you to a power system that is pretty high in renewable energy, say 60 or 70%," Spencer says.
Some inside the Indian government remain unconvinced about the feasibility of such a system. "There are issues with the use of solar energy on a large scale," claims a senior official within the Ministry of Coal who asked to remain anonymous. Solar provides cheap power during the day, he concedes, but "in the evening [when people use more energy to light their homes] you need to maintain the baseload", the permanent minimum load that the grid needs to remain stable. "These requirements cannot be met by solar alone. The best option is to work towards better integration," the official suggests.
However, such attitudes are outdated, say other experts. Peaking trends can evolve over time, says Spencer. "In the long-term, India is likely to shift from being an evening peak to being a daytime peak." As India becomes more urbanised and industrialised, the aggregate composition of demand is likely to shift towards sectors that peak in the day, such as commercial and industrial activities, and away from sectors that peak in the evening, such as domestic activities and agriculture, he adds.
This scenario doesn't mean that energy demand in the evening will be reduced, he says, "but the total amount of capacity in the system is determined by the peak demand, so it matters whether that coincides with your best renewable resources".
"It is a real dilemma for India," IEEFA's Buckley says. "On the one hand, you need to balance the grid, and to do it without coal you would need hundreds of gigawatts of storage, which is not economically feasible at this stage." Coal is the local resource, so India will have to use that as a balancing tool for the moment, even if existing plants are suboptimal, he adds.
"But you also have this accelerating technology pivot, which means the technologies that will be commercially viable in five or ten years time will be dramatically different from where they are today," says Buckley. No private enterprise will invest in new coal just for the social purpose of helping to balance the grid with an obsolescent technology, he adds. "They will only do it if they expect an acceptable return," something that looks increasingly unlikely in today's India.
The lack of a return on coal is also related to the growing renewables market in the country. "One puzzling aspect of India's approach is its simultaneous stimulation of coal and renewables," says fellow at the Centre for Policy Research in Delhi Ashwini Swain.
To boost renewable investment and help meet its ambitious goal of 450GW of installed capacity by 2030, the government launched a national reverse auction scheme for wind and solar PV, which has led to record-low tariffs. India also encourages the penetration of clean power into the grid through renewable purchase obligations, and is imposing high custom duties on imported solar modules in an effort to promote local manufacturing.
As of 31 August 2020, installed renewable energy capacity in India stood at 88.79GW, of which solar and wind comprised 35.73GW and 37.99GW, respectively. In 2019, the country installed 7.3GW of solar power, establishing its position as the third-largest solar market in the world.
Given this dual policy thrust, Swain's "optimistic guess" is that India will reach peak coal capacity in the next five years.
"There is no doubt central government has designed important policies and regulations in favour of renewable energy, and we see growing emphasis on providing guarantees and contracts to private players," he says.
However, this stance now needs to be pushed out to the regions if India is really to undergo a transformation away from coal and massively grow its renewables capacity. From a political-economy perspective, India's central government needs to work with the states to make sure they also embrace the promises of a clean energy transition – something that so far has remained within the purview of the national government, says Swain.
Given its tiny historical responsibility for the current global warming emergency, and its low carbon footprint per capita, "India has every right to use coal for a lot longer than anyone in the OECD group – Japan, China, or Korea," Buckley says. "But there is no point in developing coal just to spite the world".
Lou Del Bello is an energy journalist based in Delhi.