The future of the power industry will be shaped by a range of disruptive themes, with renewable energy being one of the themes that will have a significant impact on power companies.
To improve energy security, reduce CO2 emissions, and attain corporate sustainability goals, the global power sector has witnessed a shift in capacity additions from conventional power sources to renewable sources. With a focus on decarbonising electricity supply, several governments and utilities are focusing on increasing the share of renewables in the overall energy mix. They have provided support measures that include incentives for renewable power development and to offer a level playing field against conventional sources.
The changing geopolitical situations in the oil and gas supply markets in Russia and the Middle East are also expected to increase the demand for renewable energy in Europe and elsewhere across the globe. Over the past decade, the growth of renewable power has gained momentum in many countries. With the industry maturing and costs falling significantly to make renewable power economically viable with little or no subsidies, renewable energy adoption will continue its upward trend.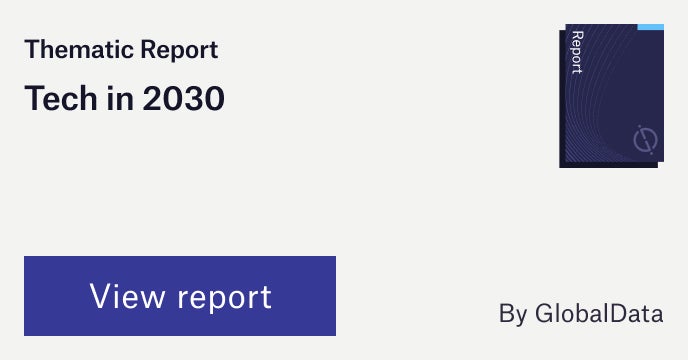 However, not all companies are equal when it comes to their capabilities and investments in the key themes that matter most to their industry. Understanding how companies are positioned and ranked in the most important themes can be a key leading indicator of their future earnings potential and relative competitive position.
According to GlobalData's thematic research report, Renewable Energy, leading adopters include: Iberdrola, Enel, Electricite De France (EDF), Engie, NextEra Energy, Vattenfall and Hydro-Quebec.
Insights from top ranked companies
Iberdrola
The company is a major owner and developer/EPC contractor of wind power projects. Its flagship projects include the 350MW Wikinger offshore wind farm, 714MW East Anglia ONE offshore, 496MW Saint-Brieuc offshore wind farm, 298MW El Cabo and 208MW Amazon US East Project. In 2019, the Iberdrola group's renewable energy capacity accounted for 62% and was among the most influential companies across the global renewable power market, with 17.7GW in wind (onshore and offshore) and 12.8GW in hydroelectric power (including mini hydro). The group was also involved in an agreement with the Swedish company Svea Vind Offshore (SVO) for a majority stake in eight offshore wind farm projects with a capacity totalling 9GW from SVO. The group has also 100% acquired the French Saint-Brieuc offshore wind farm, as well as the French renewables company Aalto Power and purchased two onshore wind power projects in Scotland.
NextEra Energy
NextEra Energy has two major businesses, Florida Power & Light Company (FPL) and NextEra Energy Resources (NEER). NEER, along with its affiliated entities, is the world's largest generator of renewables from wind and solar power. NEER is one of the major operators of solar energy. The company produces solar energy in Alabama, Arizona, Arkansas, California, Georgia, Minnesota, Nevada, New Jersey, and New Mexico as well as in Canada. It operates around 119 wind power projects across 19 states and four Canadian provinces. NEER operates more than 17GW of solar and wind power generation in North America.
EDF
EDF is an integrated electricity company. It has operations in generation, transmission, distribution, energy supply and trading, and energy services. The company produces electricity using nuclear, hydro, gas, fuel oil, coal and other renewable sources. EDF is headquartered in Paris, Ile-de-France, France. EDF is a major player in the wind power (both onshore and offshore) market in France and across the world. The company is a key owner/developer of wind power projects in 18 countries. In France, EDF subsidiary EDF Renewables currently has four offshore wind power projects under development or construction phase.
To further understand the key themes and technologies disrupting the power industry, access GlobalData's latest thematic research report on Renewable Energy.
Exeleon
AES
Taipower
Egat
American Electric Power
Southern
China Datang
Kanden
TVA
China Huadian
CFE
Eskom
JERA
PT PLN
Rosatom