The future of the power industry will be shaped by a range of disruptive themes, with batteries being one of the themes that will have a significant impact on power companies. A detailed analysis of the theme, insights into the leading companies, and their thematic and valuation scorecards are included in GlobalData's thematic research report,Batteries in Power – Thematic Research. Buy the report here.
Batteries are a key part of the energy transition, with battery energy storage systems (BESS) being used to utilise the energy generated by renewable sources most effectively and efficiently. The major electrochemical battery energy storage technologies include lithium-ion (Li-ion), sodium-sulphur (NaS), lead-acid, and flow batteries. Due to declining prices and improvements in the supply chain and manufacturing, Li-ion has evolved into a large-scale market. The exponential market growth of battery energy storage is indicative of the fact that the adoption of batteries is necessary to eliminate the current fossil fuel-driven energy production and replace it with cleaner and greener energy production.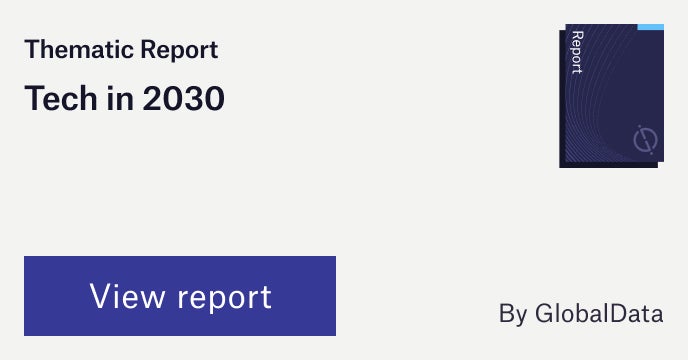 What makes battery energy storage more reliable (and more in-demand) is its integration with renewable sources of energy. Solar and wind energy provide cleaner energy due to the natural availability of the sun and wind. These resources when integrated with a BESS facilitate abundant storage of energy. Also, the application of batteries can help safeguard the unstable grid for power transmission and distribution, along with better regulation of the frequency and voltage.
However, not all companies are equal when it comes to their capabilities and investments in the key themes that matter most to their industry. Understanding how companies are positioned and ranked in the most important themes can be a key leading indicator of their future earnings potential and relative competitive position.
According to GlobalData's thematic research report, Batteries in Power, leading adopters include: Neoen, NextEra Energy, RWE Renewables, Primergy Solar, and Penso Power.
Insights from top ranked companies
Engie
Engie is a major French electric utility. Engie Group, through its subsidiaries, is part of various battery storage projects across the world. Engie along with its partners is funding the largest battery storage project at the former Hazelwood Power Station in the Latrobe Valley in Victoria State, Australia. The Hazelwood Battery Energy Storage System (HBESS) is a 150MW/150MWh utility-scale battery that is intended as a grid stability and peak power asset. The battery will have an expected lifespan of 20 years and is built using Fluence's latest-generation Gridstack technology platform which provides industry-leading reliability and safety at all levels of the system. The project should be operational by end of 2022.
Enel
In 2021 Enel added 5.1GW of new renewables capacity globally, which included 220MW of battery storage for the first time, while continuing to grow its project pipeline to 370GW worldwide. The company's plan envisages having 12 battery facilities in Texas with more than 1,290MWh of storage capacity by early 2023. The company has recently completed its first large-scale hybrid wind project, Azure Sky Wind with Storage in Texas. The project features 350MW wind facility paired with a 137MW/205MWh battery storage facility. Enel has also installed 57MW/86MWh of grid-connected battery systems at the sites of the Roadrunner solar and High Lonesome wind projects to support grid reliability in Texas. In August 2017, Enel acquired EnerNOC for over $300m and renamed it Enel X. Enel X is one of the leading global system integrators of behind-the-meter (BTM) Battery Energy Storage System (BESS). It provides three turnkey solutions namely – Standalone Storage, Solar-plus-Storage and Microgrid.
NextEra Energy
Headquartered in Florida in the US, NextEra Energy owns Florida Power & Light Company, America's largest electric utility, and sells reliable electricity to more than 5.7 million customer accounts. The company reported signing 1,655 contracts during the 2021–2022 period for energy storage. The company agreed in Q1 2022 to acquire a 67% interest in a 230MW and four-hour battery storage project in California from Energy Resources. NextEra Energy's energy storage development programme aims to develop energy storage projects from 2022 to 2023, which is likely to expand the portfolio in 2023 and 2024 by 2.09GW.
To further understand the key themes and technologies disrupting the power industry, access GlobalData's latest thematic research report on Batteries in Power.
Inter RAO
CLP Holdings
Southern
American Electric Power
Kanden
CEIC
CFE
China Datang
China Huadian
EGAT
Eskom
Hydro-Quebec
JERA
PT PLN
Rosatom
SPIC
Taipower
Premium Insights
From
The gold standard of business intelligence.
Blending expert knowledge with cutting-edge technology, GlobalData's unrivalled proprietary data will enable you to decode what's happening in your market. You can make better informed decisions and gain a future-proof advantage over your competitors.