Onshore wind plans in one-fifth of Dutch municipalities have been affected by a lack of local support, revealed an exclusive analysis by Energy Monitor in April 2022. Dozens of potential onshore wind projects in the Netherlands have been cancelled, delayed or put on hold amid protests from residents.
These protests in the Netherlands are not an isolated occurrence. Similar trends of resistance against onshore wind are seen throughout Europe.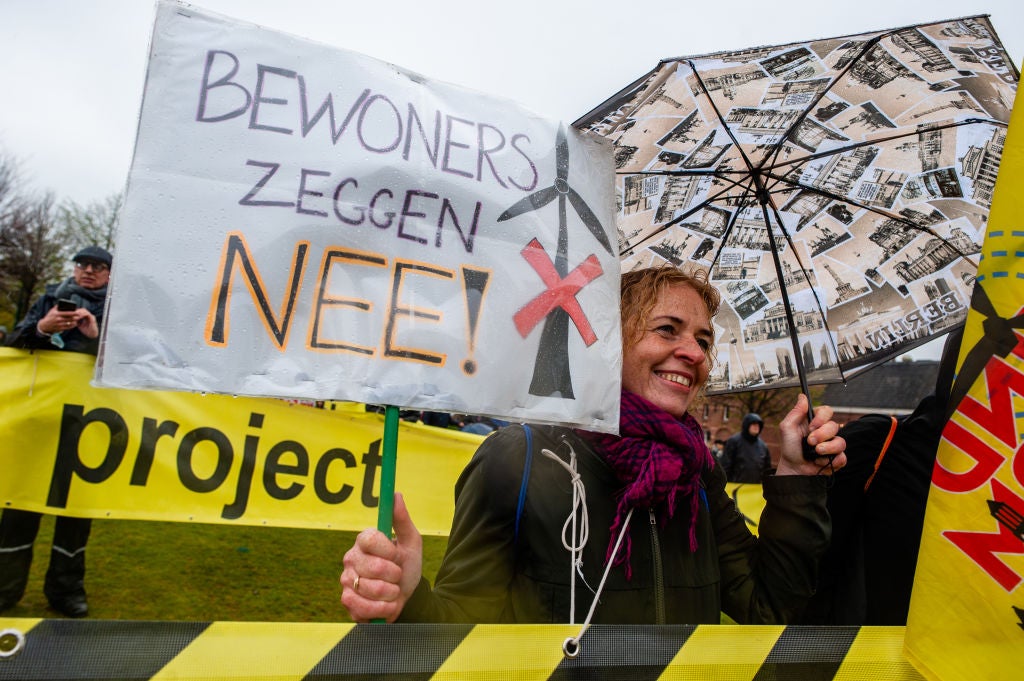 Sweden, one of the countries leading Europe in installed wind capacity, plans to install 80 terawatt-hours (TWh) of onshore wind by 2040. However, the share of Swedes who say the country should invest more in wind energy has been dwindling in recent decades, according to a study from the University of Gothenburg. In 1999 and 2009, 74% of Swedes wanted more investment in wind energy, while that percentage decreased to 65% in 2019.
Germany's new government has announced rapid expansion plans that could lead to 2% of the country being covered by wind turbines, yet wind projects are being taken to court by protestors, resulting in delays and driving up costs. In Bavaria, the 10-H law states that a wind turbine must be a distance of ten times its height away from the nearest residential building.
How well do you
really

know your competitors?

Access the most comprehensive Company Profiles on the market, powered by GlobalData. Save hours of research. Gain competitive edge.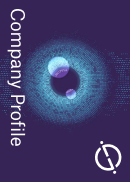 Company Profile – free sample
Thank you!
Your download email will arrive shortly
Not ready to buy yet? Download a free sample
We are confident about the unique quality of our Company Profiles. However, we want you to make the most beneficial decision for your business, so we offer a free sample that you can download by submitting the below form
By GlobalData
In Norway, new project approvals were paused after protests. In April 2022, the Norwegian government announced it would resume giving out new permits if a host municipality agrees to them, after a three-year break. Swiss energy group BKW, which is involved in onshore wind projects in Norway, told Reuters that public acceptance is "the biggest risk for future developments".
Not just Nimby
Protests have been around for as long as there has been a wind industry. They are not specific to onshore wind either – offshore wind too faces protests, ranging from people worried about visual pollution to fishermen who fear the impact wind turbines could have on their catch.
The most common explanation for the resistance against onshore wind is "not in my backyard", or Nimby. Nimby behaviour is described as the resistance of residents to developments in their local area, while not necessarily having similar objections to developments elsewhere. However, that explanation is overly simplistic and unhelpful, according to a study from the University of Edinburgh.
Sanne Akerboom, assistant professor of regulation and governance of the energy transition at the Copernicus Institute of Sustainable Development in the Netherlands, agrees that Nimby is the wrong concept.
"It oversimplifies the cause," Akerboom says. "People are pro-renewable energy, as long as it is not nearby, but that does not explain why there are onshore wind farms with support."
For one of Akerboom's research papers, she investigated whether residents were heard during the development of wind turbines in the Netherlands. The answer, in short, was no. When the community is not involved from the beginning, they feel as if they do not have much input.
"And that is often the case," says Akerboom. "Traditional processes focus on preparing a draft decision, which often already meets all legal requirements. So there is little room or willingness to seriously listen to people, despite asking them to participate. That is a very effective way of making people angry."
Trend of resistance
It is difficult to say exactly how many people oppose onshore wind. Most studies and polls show people are generally in favour of wind power, but it is also clear that there is a trend of resistance against onshore wind projects. Cases where wind turbines cause nuisances for the community or where the community was not involved in a development from the start can cause mistrust. That can be reported and contaminate other projects.
"The thought is, 'if it doesn't go well there, why should it go well here'?" says Akerboom. "On the other hand, people also have more 'regular' reasons to be against wind farms. They are afraid of nuisances such as noise and visibility, cast shadows, and worry that house prices will go down." Even if research shows that nuisances will not be too bad, this may be viewed with scepticism. "You can never fully take away the concerns," Akerboom says.
On 18 May, the European Commission proposed to increase the EU's target for renewables from 40% to 45% by 2030, adding at least 480GW of wind energy capacity by that year. In 2050, at least 81% of electricity will be provided by renewables. According to calculations from WindEurope, wind will be responsible for half of that, with 33% coming from onshore wind projects and 17% from offshore. That means there is a significant role for both governments and the wind industry to create support for local projects.
WindEurope, the association for the European wind industry, sees the involvement of communities as a key to creating acceptance and support for onshore wind projects. This involvement must happen across all stages of a development: before, during and after. During, developers could look to involve local entrepreneurs and local workers. After, it is important to ensure the community benefits from the project in some way, for instance by reduced energy bills.
"When you build an onshore wind turbine, that can generate several million euros in economic activity – it is very important that a part of this goes into the local community," says Guy Willems from WindEurope. "Something that is also becoming more common is letting residents invest directly in projects."
In Arnhem, the Netherlands, a wind park with four windmills providing energy for 11,000 households has been partly financed by 566 residents. Similar projects and local cooperatives are popping up all over the country, especially in Groningen, where earthquakes caused by gas drilling have jolted residents into action. In Bristol, UK, locals got £4m of investments together to finance a wind turbine for the community.
[Keep up with Energy Monitor: Subscribe to our weekly newsletter]
Prowind is the developer involved in the project in Arnhem, called Windpark Koningspleij. While there are residents from a nearby town who still object to the wind park, other residents have been supportive and even invested in the project. To overcome resistance from locals, open discussions are key, says Thijs Afman, director for the Netherlands at Prowind. The company aims to be open and listen to a community from an early stage, he says. It tries to include the community, landowners and other people living nearby as much as possible. In a later stage, it involves residents via a cooperative in the operation of the new wind farm.
"We try to engage the maximum percentage of people living nearby in a positive way," says Afman. "Naturally, there are [also] always people living nearby that are not open to listening or talking and they cannot be turned around. Their opinion [too] needs to be respected," he adds.
Active citizen participation
Realising wind projects based on active citizen participation, like Prowind does, has advantages compared with projects where the community plays a less active role.
"Wind farms have a positive effect on the planet and profit, but people were in the past often forgotten by developers," explains Afman. "To make a sustainable long-term business model, people also play a big role in our vision and are a part of the equation. The main advantage besides securing long-term business is that cooperation of the authorities in new projects is locally secured. If an active and positive community supports a new wind or solar farm, this will accelerate the process of permitting."
Whether a developer can involve nearby residents through an investment scheme depends on national and local legislation. However, even if a shareholder-like scheme such as in Arnhem is not possible, "process participation and early engagement in the development of a new project is possible in every country", says Afman.
While Prowind says it does not see resistance against onshore wind as an obstacle, it recognises it could discourage other investors due to potentially rising costs from legal proceedings and delays. Nevertheless, Willems from WindEurope thinks it is unlikely the wind industry will be discouraged from investing in onshore projects due to protests.
"You see similar trends everywhere, but the industry continues to invest," he says. "There may not always be enough support for a [given] project. You can try to push it through [but sometimes] it could be better to look elsewhere."
Impact of energy prices
With energy prices soaring due to Russia's invasion of Ukraine, WindEurope thinks acceptance of onshore wind projects may get a boost. European governments are looking to hasten the installation of renewables to reduce dependence on Russian gas.
"It is still too early to know with certainty, but the current energy prices and Russian war might affect the acceptance of wind projects," Willems says. "At the end of the day, renewables will bring down energy prices, and people are most sensitive to what affects them in their daily lives."
"The EU has very recently undertaken big steps to [reduce its dependence on Russian gas]," concurs Afman. "[This could] create a higher awareness of citizens that the turbine in their backyard has a positive effect on their own life – making it acceptable if [they]... participate in the process and the profit."