An unusually high number of whales have been washing up on beaches along the US Atlantic Coast. According to the National Oceanic and Atmospheric Administration (NOAA), there have been 19 large whale strandings between December 2022 and the time of writing.
The strandings are part of a bigger 'unusual mortality event" (UME), which means that observers have noticed an unexpected and elevated number of deaths in a particular species or population. In the case of humpback whales, the NOAA has been monitoring elevated deaths for several years. Since 2016, 181 humpback whale deaths have taken place along the Atlantic Coast. There are also UMEs for gray whales along the East Coast and for endangered North Atlantic right whales along the Atlantic Coast.
"Unfortunately, it has been a period of several years where we have had elevated strandings of large whales, but we are still concerned about this pulse over the past six weeks or so," said Sarah Wilkin, coordinator of the Marine Mammal Health and Stranding Response Program at the NOAA, during a press call on 18 January.
Following the recent whale deaths, some are pointing the finger at offshore wind developers and the equipment used for site preparation work. US Representative Chris Smith (R-NJ), wrote letters to the Biden administration urging federal agencies to suspend offshore wind projects. US television host and conservative political commentator Tucker Carlson has argued on his Fox News show that wind policies are killing off whales.
It can be difficult to determine the cause of death for deceased whales. Sometimes a reported dead whale floats too far offshore and it is not feasible to tow the animal to land. A carcass can also already be too decomposed, which means an examination will be inconclusive. Other times, researchers face logistical issues on land; for instance, when it is impossible to get the heavy equipment needed for a necropsy to the beached whale.
There have been three other unusual mortality events involving humpback whales in the past two decades, and in all cases the causes were undetermined.
How well do you
really

know your competitors?

Access the most comprehensive Company Profiles on the market, powered by GlobalData. Save hours of research. Gain competitive edge.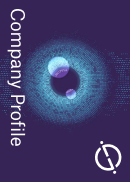 Company Profile – free sample
Thank you!
Your download email will arrive shortly
Not ready to buy yet? Download a free sample
We are confident about the unique quality of our Company Profiles. However, we want you to make the most beneficial decision for your business, so we offer a free sample that you can download by submitting the below form
By GlobalData
"That can be frustrating," explains Wilkin. "We want to know the answers […]. We want to do these examinations to try and understand what impacts are happening on whales and other marine mammals in the ocean so that we can inform management, so that we can make changes to human activities that can reduce the injuries and deaths that could be caused by our activities – but it just isn't possible in many cases."
However, in the cases where examination has been possible, 40% have shown signs of either entanglement in fishing nets or vessel strikes, according to Wilkin. The other examinations have been inconclusive. Looking at all unusual mortality events reported by the NOAA, human interactions are much more prevalent among cases that involve species of whales compared with all marine mammals. More than 33% of the cases that involved whales were determined to be caused by human interaction, compared with around 9% for all species.
A 2012 study looking into the deaths and serious injuries of large whales from 1970 to 2009 concluded that 67% of cases – where the cause of death could be determined – resulted from human interactions. The study also showed that risks of entanglement and vessel strikes increased significantly between 1990 and 2009 and that regulatory efforts to curb these have had little effect. A more recent study showed similar findings for North Atlantic right whales, concluding that the true death toll is likely higher than reported and that human-caused deaths are undercounted.
Scientists say there is no evidence of a link between offshore wind activities and whale deaths.
"Partial or full necropsy examinations were conducted on approximately half of the whales," says Lauren Gaches, public affairs director for NOAA Fisheries. "To date, no whale mortality has been attributed to offshore wind activities."
There is a chance that the equipment used in offshore wind development could have behavioural impacts. Whales have sensitive hearing and some species have been shown to avoid areas with sounds on certain frequencies. There is also concern for vessel strikes from vessel traffic associated with construction, operation, and maintenance. However, under the US Marine Mammal Protection Act, there are requirements in place to minimise the impact on animals. Measures include, for instance, that protected species observers must be on duty at all times during the use of particular acoustic equipment, and during construction activities it should be monitored whether whales are present in the area.
Still, offshore wind activities emit sound that is less intense and more localised compared with fossil fuel activities, according to the National Wildlife Federation (NWF). The oil and gas industry needs to explore much deeper beneath the sea floor, while offshore wind developers need to map shorter distances, typically to determine the best location for a project.
"As a result, the oil and gas industry uses technology that is tens of thousands of times more powerful than what is used for offshore wind surveying," explains Amber Hewett, programme director of offshore wind energy at the NWF.
The NOAA, which is responsible for regulatory processes that help reduce the impact of human activities on marine animals, has two theories on what could be driving the increased human interactions. First, the humpback whale population has grown in recent years. More whales could mean an increased risk of vessel strikes. Second, due to warming oceans caused by climate change, many marine species are moving to new areas with more favourable conditions. As prey move closer to near-shore habitats, whales will follow, increasing interactions with humans. A study published in Oceanography in September 2021 showed that climate change has led North Atlantic right whales to move their habitat, "reducing the population's calving rate and exposing it to greater mortality risks from ship strikes and fishing gear entanglement".
The study warns of the effect of climate change on ocean life: "The case of the North Atlantic right whale provides a cautionary tale for the management of protected species in a changing ocean."
The NWF emphasises that the Atlantic coastline is already a very dangerous place for whales.
"Vessel strikes, fishing gear entanglement and climate change are driving species to the brink of extinction," says Hewett. "We need to address all of those threats, all at once."
She adds: "Offshore wind power is among the US's largest untapped climate solutions, and it must advance in a manner that stringently protects wildlife every step of the way. There is no evidence that the recent whale strandings were in any way related to offshore wind activity. [...] We should use this moment to highlight the importance of every industry offshore – including offshore wind – taking serious measures to protect marine wildlife."