Egypt, host of the upcoming COP27 in November 2022, will benefit from a new onshore wind project courtesy of ACWA Power, a Saudi energy developer, investor and operator.
When complete, the $1.5bn (E£28.35bn) project will reduce CO2 emissions by 2.4 million tonnes per year and provide electricity to 1,080,000 households in Egypt, the company said when it signed the deal in late June 2022.
The ACWA Power-led consortium estimates that the 1.1GW project will reach financial close by 2024 and the installation will be operational by the end of 2026.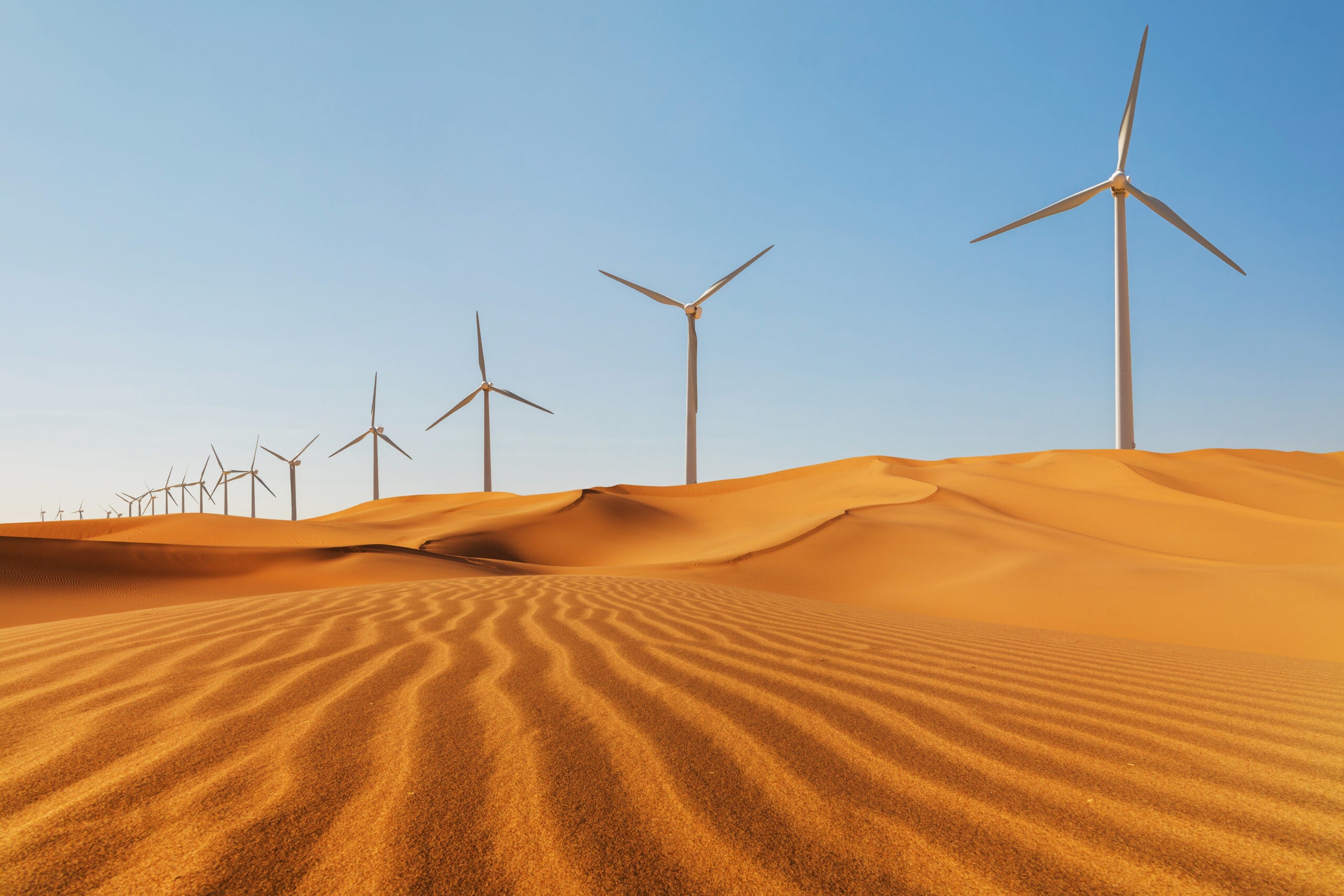 "This milestone wind project falls within the framework of the Egyptian government's strategy to diversify its energy sources and leverage the country's rich natural resources, especially in renewable energy," said Egypt's Minister for Electricity and Renewable Energy, Mohamed Shaker El-Markabi, at the agreement's signing ceremony.
"[We] aim to increase the contribution of renewable energy [in the electricity mix] to up to 42% by 2035," he added.
The ACWA project, which will be situated in the Gabal el Zeit and Gulf of Suez region, will make use of cutting-edge wind turbines with blade heights of up to 220m to make optimal use of land, the company says. It will be the largest onshore wind farm in the Middle East and one of the largest in the world.
It will be ACWA Power's first wind farm in Egypt but its third energy venture there following the 120MW Ben Ban solar power projects in the Aswan region and the 200MW Kom Ombo solar plant.