As military tensions escalate along Russia's border with Ukraine, an unlikely energy saviour is being held aloft by some lobbyists in Kyiv and across Europe: hydrogen.
The fuel, which is costly to produce and difficult to store and transport, is described by its proponents as vital for deep decarbonisation. However, claims of its potential are entering ever more wayward territory.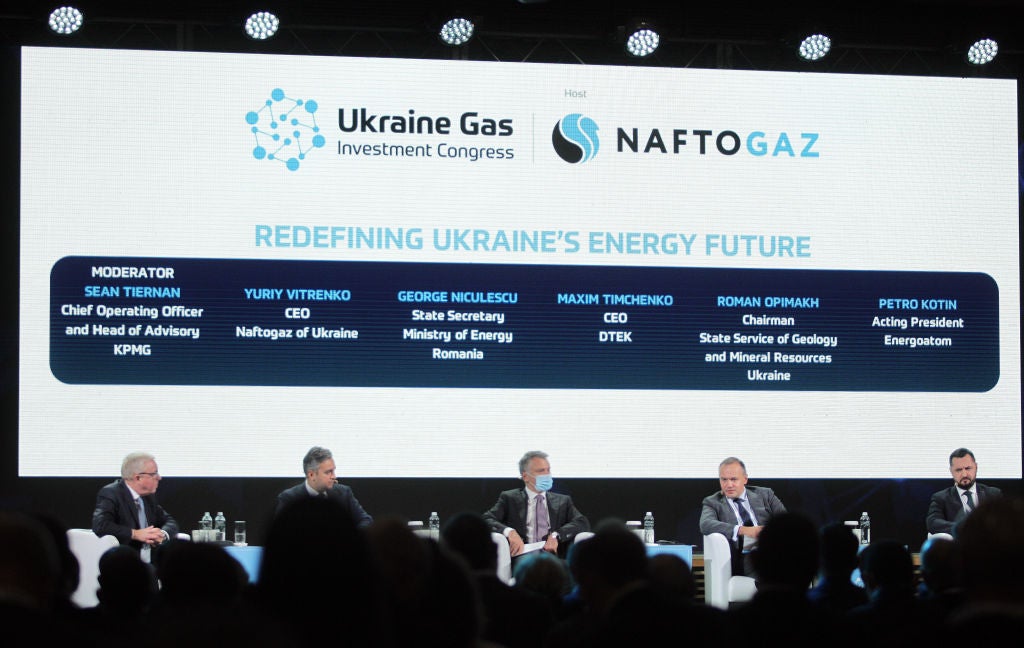 In the eyes of 'clean' hydrogen advocates, its domestic production in Ukraine could be a key tool in the country's efforts to reset fraught relations with Russia and become a major clean energy exporter to the EU. Germany is openly engaging in 'hydrogen diplomacy' in Ukraine, for which it is ridiculed in some quarters.
This has not deterred the true believers. "Green hydrogen might not only be a solution to climate change but also reduce Ukraine's dependence on energy from other countries and resources." That's according to Oleksandr Riepkin, president of the Ukrainian Hydrogen Council and adviser to Ukraine's Ministry for Foreign Affairs on the hydrogen economy.
Riepkin has called for the transition to green hydrogen to be "accelerated" in response to "Gazprom's gas blackmail". He cites Ukraine's geographical proximity to European markets and its gas transportation system (GTS) – "one of the largest in the world" – as reasons to believe hydrogen could play a big role in curbing what many see as Moscow's malign influence over Kyiv.
Not so fast. Those same characteristics are actually reasons to doubt Ukraine's potential to become a major hydrogen exporter to the EU. How so? Ukraine does not have a good track record in energy exports; it has been tethered to the lucrative business of transiting Russian gas into Europe, while neglecting to develop its own gas resources.
How well do you really know your competitors?
Access the most comprehensive Company Profiles on the market, powered by GlobalData. Save hours of research. Gain competitive edge.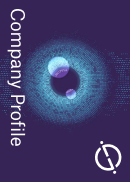 Company Profile – free sample
Thank you!
Your download email will arrive shortly
Not ready to buy yet? Download a free sample
We are confident about the unique quality of our Company Profiles. However, we want you to make the most beneficial decision for your business, so we offer a free sample that you can download by submitting the below form
By GlobalData
Gas ghost haunts Kyiv
There are undeveloped natural gas reserves comparable with those of Norway sitting on Europe's doorstep – within the borders of an EU-friendly country – and this country just happens to operate one of the world's biggest gas transmission networks connected to gas-starved EU energy markets.
With its 38.5 trillion cubic feet (Tcf) of proven gas reserves and large unexplored potential, Ukraine has the natural resources it needs to wean itself off gas imports altogether and become an important gas supplier to the EU. These reserves have lain dormant for many years since their discovery despite there being compelling national security reasons to develop them.
Ukraine has endured numerous disputes with Russia since the break-up of the Soviet Union, most notably in the 2008–09 'gas wars', when a contractual squabble over unpaid bills resulted in supply disruptions that reverberated across European gas markets. Then there was the annexation of Crimea, and now there is open talk of a possible all-out Russian invasion in eastern Ukraine.
Despite the Kremlin's decade-long effort to weaponise gas against Kyiv, Ukrainian gas can't even meet domestic demand. Production has flatlined at around 19 billion cubic metres (Bcm) per year over the last quarter-century. This barely covers two-thirds of Ukraine's own needs. The rest must be imported, historically from Russia but now entirely from westerly neighbours. This too is Russian gas that has been imported to eastern Europe via other routes and re-exported to Ukraine by way of reverse flows into the Ukrainian GTS.
The fact is, Europe-Russia relations would look a lot different today if Ukraine had an ample gas supply of its own.
New gas, same spats
There are numerous reasons it does not. There was a brain-drain of gas development expertise to Russian Siberia after the fall of the Soviet Union. Lucrative transit fees kept kleptocrats in Kyiv well-oiled and with no incentive to support a domestic gas industry to challenge Russia's export hegemony. A productive, export-oriented Ukrainian gas industry would not be in Moscow's interests.
The same goes for hydrogen, which could become the next frontier in Russia-Ukraine gas wars. Moscow has its own clean hydrogen export ambitions and is much better placed to achieve them – not least thanks to Nord Stream 2, the shiny new Baltic Sea gas pipeline that has been future-proofed to carry hydrogen.
As Ukraine transits ever-smaller volumes of Russian gas, those leaky old GTS pipelines are falling into semi-disrepair. Ukraine's downstream methane emissions are estimated at 120,000 tonnes (t) in 2020 – this represents around 13% of Europe's entire methane footprint, according to the International Energy Agency.
Modernising the Ukrainian GTS to carry domestic natural gas into Europe would be expensive: in conjunction with field development, this could cost an estimated $3.5bn (Hrv99.18bn), according to the Ukrainian Institute for the Future, a Kyiv-based think tank. The bill for converting it to carry hydrogen – a notoriously hard-to-contain molecule that embrittles old steel pipework – would be more expensive still.
Investment flight
Investing in Ukraine is fraught with political risk, which means cost of capital is high. The government didn't help matters when it retroactively cut renewable energy feed-in tariffs in 2020, prompting solar and wind project investors to sue. If investors don't trust government promises of a stable regulatory framework for renewables investments, capital will not be deployed at the scale required to achieve sky-high ambitions for Ukrainian hydrogen exports.
But how much are we actually talking about?
The European Commission has identified Ukraine as a "priority partner" to deliver its Hydrogen Strategy, which envisages 40GW of electrolysers being deployed by 2030 in the "Eastern and Southern Neighbourhood".
Lobby group Hydrogen Europe anticipates Ukraine contributing 8GW of electrolyser export capacity this decade, producing 738,000t of green hydrogen. Due to the immense inefficiency of electrolysis, Ukraine would require an estimated 17,455GW of solar PV capacity or 8,324GW of wind to produce this volume of hydrogen. This represents a three-fold increase of Ukraine's current installed solar capacity, or a five-fold hike in wind.
There is no doubt Ukraine has enormous untapped renewables potential, which far exceeds those figures. However, that misses the point: Ukraine is not deemed a favourable destination for foreign direct investment (FDI).
In 2020, FDI flows to Ukraine declined by about $7bn, resulting in a net divestment of $868m, according to the UNCTAD World Investment Report. While much of this was attributable to the Covid-19 pandemic, the report also cited "macroeconomic problems and geopolitical tensions" – problems that sadly show no signs of abating.
Muddled priorities
Let's be generous and assume investment can be leveraged at the scale required to deploy tens of gigawatts of wind and solar installations this decade. What would be the best use of that capacity? Ukraine is a signatory of the Paris Climate Agreement, and must decarbonise domestic industry before attending to the EU's.
Producing low or zero-carbon hydrogen for export to Europe cannot be the top priority when almost 12GW of decrepit coal-fired power plants are running as baseload generation on Ukraine's grid. These plants need to be replaced, and Ukraine has committed to do so by 2035.
[Keep up with Energy Monitor: Subscribe to our weekly newsletter]
Diverting new renewables capacity to satisfy Europe's heroic hydrogen ambitions would condemn Ukraine to running those highly polluting coal plants beyond their scheduled retirement dates. Either that, or even more capital would be needed to deploy additional zero-carbon capacity to replace the lost coal units.
Green hydrogen will be a highly valuable commodity. Maximising its climate-reduction potential will be paramount. Mixing hydrogen with pipeline gas is monumentally wasteful. If Ukraine's grid is ever decarbonised, the next best use of wind or solar power would be to produce green hydrogen to replace Ukraine's existing 'grey' hydrogen production at its fertiliser plants.
The Oxford Institute for Energy Studies estimates Ukraine produces 1.1 million tonnes per annum of grey hydrogen via unabated steam methane reformation, emitting 13 megatonnes of CO2 per year of greenhouse gas emissions, or 4% of Ukraine's total.
There is a risk that a rush to capture EU subsidies skews Kyiv's strategic planning in favour of an export-oriented hydrogen model. If it does, the best interests of Ukraine will again have been subjugated to the demands of a dominant neighbour.
Editor's note: This column was written ahead of Russian President Vladimir Putin's recognition of the independence of Ukrainian separatist regions Donetsk and Luhansk on 21 February, with several edits – including to the headline – made on 22 February to account for the new context.