Canada is the country to which companies should head if they want to build or rely on data centres that are the most energy efficient and use the greatest amounts of renewables, shows an index compiled by the New Statesman Media Group. Cold countries in northern Europe dominate the rest of the top 20, with Norway, Finland and Sweden finishing second, third and fourth, respectively.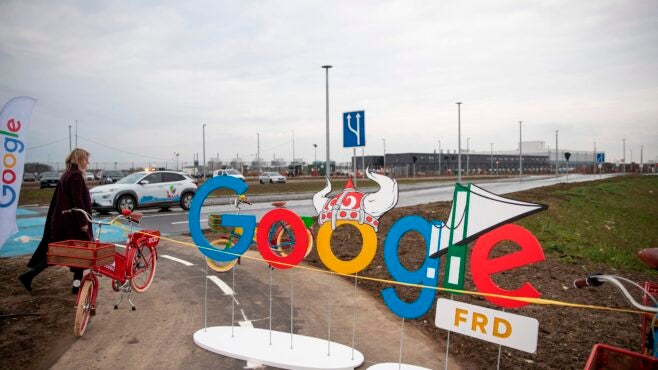 The league table, which covers 55 countries, was created by adding countries' scores in five different energy-focused categories. These include total energy supply per 100,000 people – chosen because a large and reliable energy supply is needed to keep data centres running with the lowest possible risk of a power outage. Annual average temperature is also included as a category, as is the efficacy of energy efficiency regulations. Both are key to keeping energy centres at a reliably cool temperature all year round.
The final two categories are the amount of renewable energy supplied per 100,000 people and the stringency of renewable energy regulations – chosen because increasing numbers of companies want the data centres they use to be powered by low-carbon electricity.
"Power is obviously essential for data centres – and many companies are becoming more conscious of sustainability goals and are powering data centres with renewable energy," says Glenn Barklie, chief economist at the New Statesman Media Group and a key architect of the index. "Temperature is important as data centres require cooling. In more favourable climates, the energy required to cool the data centres is lower and therefore has a cost saving for the company."
In 2018, 82% of electricity in Canada came from low-carbon energy sources. Hydropower made up 60% of electricity generation, nuclear power 15% and other renewables the remaining 7%.
Rogers Communications is one of the largest operators of data centres in Canada, with more than 18,500m² of facilities at 12 centres across the country, which they rent out to smaller businesses.
"The abundance of renewables in Canada equates to some of the lowest energy costs in North America," says the company's Zac Carreiro. "Since Canada has a relatively cool climate we are able to leverage environmental techniques more readily than other markets, leveraging cool air and water as the primary cooling method."
Canada will have to keep an eye on its green credentials, though, if it is to retain its top spot. While renewable electricity generation in the country increased by 16% between 2010 and 2018, emissions rose by 5.5% over the same period, largely as a result of Canada's oil sands fossil fuel industry. In addition, the country's current pledge to reduce greenhouse gases by 30% from 2005 levels by 2030 is inconsistent with the commitments of the Paris Agreement.
Major data centre companies, including Amazon, Google and Microsoft, are massively increasing their investment in renewables, often by purchasing green electricity through renewable energy credits (RECs).
Google, which stakes its claim as the largest corporate buyer of renewable energy in the world, in 2017 reached the goal of powering all its data centres with 100% renewable energy. Microsoft had got there three years before and now has plans to be carbon negative by 2030. Indeed, even without RECs, Microsoft's data centres run on 60% renewable electricity and the company wants this figure to be 70% by 2023. Amazon Workspaces, Amazon's cloud computing arm, is working to power all its data centres with 100% renewables by 2030.
Despite Canada finishing top of the New Statesman Media Group index, the next 15 places are occupied by countries in Europe – with the US coming in at number 17 and China at 24.
"Europe has inexpensive and stable renewable power," says Lars Schedin, CEO of Swedish data centre solutions firm Eco Datacenter. "The proximity between data centres and power plants in many countries also minimises distribution losses."
He adds: "In Europe, the average data centre is also younger compared to the US. Many are built by US companies, who have learned a lot from their processes in the US and applied improvements when building in Europe."
The top-ranking Latin American country is Chile at number 25, while the top African country is South Africa at 27.
The bottom half of the table is dominated by industrialising nations in the Global South, with Nigeria, Bangladesh and Indonesia, respectively, occupying the 55th, 54th and 53rd places.
New Statesman Media Group has also compiled a broader index looking at the overall best place to build a data centre in the world. In addition to energy, it looks at a range of criteria, including talent, innovation, market conditions and security. Here, Canada drops to eighth position, with Denmark, Sweden and the US coming out as the first, second and third best places, respectively, in which to build data centres.
Interactive visual created by Georges Corbineau.
This article is part of a series on data centres run by the New Statesman Media Group's Monitor Network. To learn more, visit our sister sites Investment Monitor and Tech Monitor.
Why the Nordics are the best place in the world to put a data centre
How a French electrical company became a digital energy leader
Where's the best country to put a data centre?