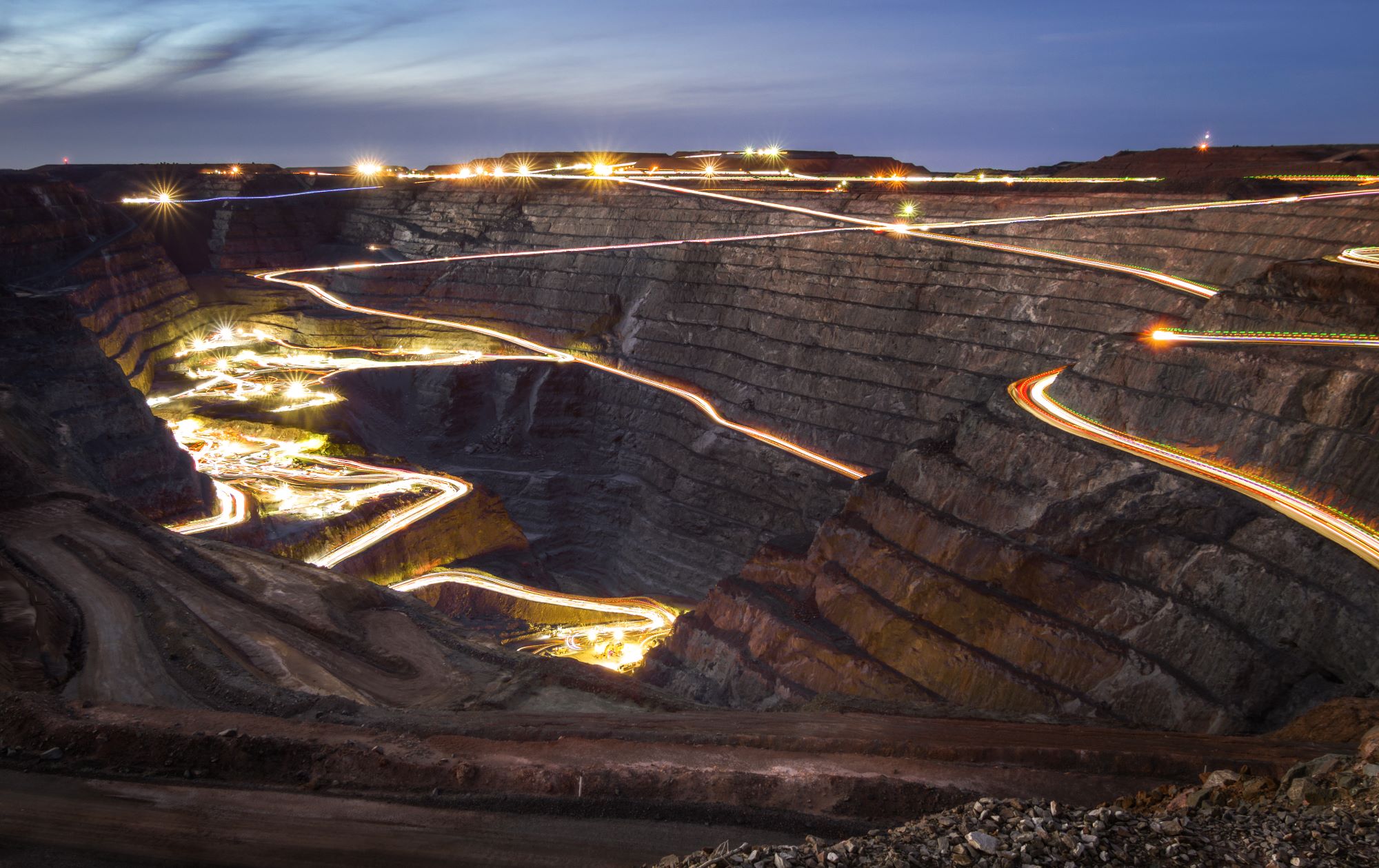 Big news is hitting Australian mining. The Electric Mine Consortium (EMC) is a growing group of leading mining and service companies, out to hasten progress towards fully-electrified zero carbon dioxide and zero particulate mining. Despite the sheer scale of the challenge, the companies are eager to begin work, and they bring considerable reputations, and funds, to the project. Big names are involved and work is to hand, including the development of energy management systems for zero-emission electric mines, and a new data sharing platform to guide automation and decisions on the best technology for low-carbon mining projects.
"We are trying to execute the largest transformation of how mining is done in over a century and are excited to be amongst the leaders driving this change," says Ben Caldwell, a machine learning practitioner and principal consultant at Nukon, a digital transformation consultancy that is part of The Sage Group. It's a big ask, but delivering on these goals could change the future of the sector.
Electrification in mining: 22 companies, one goal
Paul Mahoney, principal at data analysis company State of Play, is one of three EMC managers, and believes there is plenty to do. The initiative has big scope, but change can't come overnight.
"This initiative alone is not going to decarbonise Australian mining," Maloney begins. "The companies in the consortium are overwhelmingly mid-tier miners who are focused on battery minerals, base and precious metals.
"As such, most are scale and resource-constrained relative to the major bulk miners. This means that broad-based collaboration is one of the best ways for the companies to move quickly, share resources and share insights."
Collaboration on this scale could bring together some of the most influential miners in Australia, including OZ, Gold Fields, South32 and Newcrest. These four companies alone boast a market capitalisation of around $45.8bn (A$66.3bn), and this range of experience will be vital to tackle challenges facing a sector that, according to Mahoney, is as varied as any in the world.
"Australia's mining industry is as diversified as any in the world, with hundreds of operations across the country that span most mined minerals and metals and most mining methods, from underground block caves to large open pit basins," says Mahoney.
"Specific Australian challenges include the carbon intensity of the public grids, although these are also rapidly decarbonising; and remote operations, around one-third of Australia's mines are islanded which means they also need to provide their own energy generation, increasing the costs of implementing low-carbon solutions."
He also says around a decade of climate policy stagnation under the previous government has hurt, meaning incentives for companies to decarbonise have been less effective than they otherwise could have been.
Opportunities and growth in decarbonisation
Yet for every obstacle, there is an opportunity. Mahoney argues that specific Australian opportunities include large-scale renewable energy, given huge solar and wind resources and abundant space, plus a highly innovative and mature mining ecosystem with a history of making large-scale changes such as rail automation.
He also cites close collaboration between the government, research, service and mining companies, and abundant mineral resources, as factors that could raise hope for greater innovation in Australian mining.
"The consortium has not adopted joint targets, however many of the companies involved are among the most ambitious in the industry with near-term net-zero targets," says Mahoney.
Another big challenge for EMC will likely involve the balance of competition between consortium members, eager to decarbonise their own operations and improve their corporate images, and overall progress towards a more sustainable future that will benefit all.
"The consortium encourages competition between partner companies as this fosters innovation and creative solutions to meet the challenges of the miners," Mahoney argues.
"In the case of the miners, it is not a huge issue as there is quite a lot of diversification among the commodities mined. Finally, decarbonisation is a joint community challenge and so is not considered an area of competition.
"If anything, there is a collective desire to improve the impact of the industry on the world and its environment, and to support one another in doing so.
While these ideas of sincere competition are pleasant reading, there are few binding frameworks to ensure compliance with environmental, social and governance (ESG) standards. Investor requirements are managed by individual companies. ESG remains a bespoke thing to organise and one that remains a challenge to align across many different organisations.
Working groups to find the limits of electrification in mining
A lot is going on behind the scenes at EMC. One working group seeks to test mine scale remote energy storage across five sites, to prove its operational and economic reliability. Another is working on mine design, on the basis that traditional design limits the full benefits of mining electrification. This group is developing new performance benchmarking and business cases for better future mine design.
Further work is ongoing on electric vehicles in mining and how their use could be maximised, converting fleets to battery use. This includes efforts on developing charging standards so that all the infrastructure behind electric equipment and vehicles in mines could work to an open standard, a move which suggests the group could be moving towards a more unified vision of mining in the future, at least in this regard.
"At South32 [a mining and metals company headquartered in Western Australia], we are designing our Hermosa development project to be our first next generation mine, using automation and technology to minimise our impact on the environment and to target net-zero greenhouse gas emissions in line with our goal of achieving net-zero operational carbon emissions by 2050," says South32's chief technical officer Vanessa Torres.
"Future mine energy management systems will need to optimise and integrate intermittent renewable power and zero-emissions charging technology," she adds.
"Net zero" is a phrase that is commonly used nowadays, often with little justification. But this new electrification consortium has scope to level up sustainability in Australian mining. Its working groups seem intelligently targeted and genuine in their intent. It will be insightful to see how its work plays out in coming months.
Editor's note: This article originally appeared on our sister site Mining Technology.