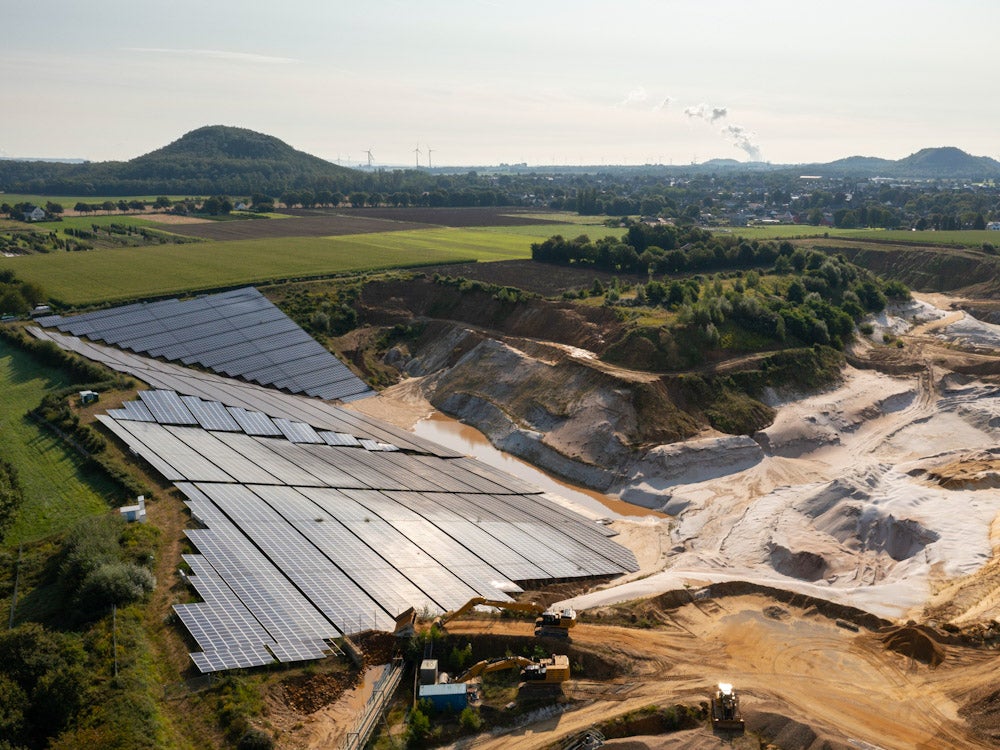 For mining businesses, the environmental, societal, and governance (ESG) dimensions matter like never before. Yet this is only a relatively recent development. Historically, the evolution of business sustainability struggled to drive business strategy.
What has changed is the greater awareness surrounding the environmental impact and corporate ethics, which has led to investors linking ESG performance to capital. And the importance of ESG ratings is only increasing.
ESG ratings are awarded annually through independent certification from a limited number of accredited organisations. To obtain an ESG rating, businesses must submit the necessary documentation and operations data across multiple specified areas to satisfy the criteria. Many companies later choose to make datasets public to increase transparency with stakeholders to avoid the greenwashing tag.
One of the main organisations responsible for ESG ratings for international mining companies is S&P Global Market Intelligence with its Metals and Mining index. To determine the rating, businesses are subject to a weighted scoring system across a broad set of categories. A high ESG score means that a business is understood to be a safer long-term option for investors. But given that companies with higher ESG ratings are considered better placed to handle future risks, it is perhaps a little surprising that Risk and Crisis Management is not weighted more heavily.
MNX Metals & Mining –
2022 CSA weights overview


Weight in % of total score

Change from 2021
Governance & Economic Dimension
33
0
Corporate Governance
8
0
Materiality
3
0

Risk & Crisis Management

4
0
Business Ethics
7
0
Policy Influence
3
0
Supply Chain Management
3
0
Tax Strategy
3
0
Information Security / Cybersecurity & System Availability
2
0
In S&P's Governance and Economic Dimension section, Risk and Crisis Management is considered the third most important category with 12% of the weighting. This is behind Corporate Governance with a weighting of 24%, and Business Ethics at 21%.
Corporate Governance is the policies and procedures that define how a business should operate, and Business Ethics defines how a business will conduct itself during operations. While Risk and Crisis Management highlight any potential areas of concern, identify controls, and set the appetite for risk. Notably, Risk and Crisis Management is weighted more heavily than cybersecurity, which is getting much more attention within the industry.
However, there is a belief that the relatively low weighting for Risk and Crisis Management is misleading as it impacts virtually every facet of operations.
"Crisis management is the most tangible part. Whilst it's 12%, it's the third highest modifier," explains Jarrod Wilson, CEO of Dynamiq.
A business may have quality governance, ethics, and risk identification processes. But it is the response capability that determines how quickly a business can return to normal operating conditions after a serious event. If there are any deficiencies in the crisis capability, it will hurt a business' overall operating performance and potentially undermine stakeholder satisfaction.
"You can pat yourself on the back and say we have an excellent set of policies. But at the end of the day, your failure point will be in your response," adds Wilson. "We work in such a volatile and complex operating environment, that there is a high likelihood that something's serious will happen. It's probably the thing that you don't expect. Therefore, you need to invest in your response capability and make sure it's mature and robust. That's what will get you back into a normal operating environment."
Building ESG ratings through crisis capability and datasets
To establish a credible crisis capability, a business must have a clear plan. Personnel must be trained to the necessary levels and routinely tested against key operational threats. Crucially, management must conduct regular after-action reviews to identify opportunities for continuous improvement within the team and the approach.
Crisis capability should not be viewed as a static process or a box to tick and put to one side. It is vital to regularly review and update processes wherever necessary and the data that results from these reviews are important inputs for an ESG assessment.
Implementing a crisis capability across every area of operations requires the right technology, which is central to linking different aspects of operations and divisions. A digital resilience platform enables greater consistency in the approach with each event, providing evidence of the crisis capability of a business to its stakeholders. Datasets need to be structured to support decision-making.
Multiple datasets from operations must be submitted to an accredited organisation to obtain an ESG rating. To achieve this, several major mining companies use their operations data from Dynamiq's EMQnet platform in their submissions for ESG ratings. EMQnet is a digital resilience platform that provides comprehensive datasets across all operations to build a clear picture, with real-time reporting that is fully auditable. Crisis management can be performed remotely on the platform and accessed by teams operating all around the world.
"We understand how critical it is because we've done the research on our tool for all of this," says Adam Worsley, general manager of Dynamiq. "Our technology will connect the dots in terms of being the final equation to build that ESG rating."