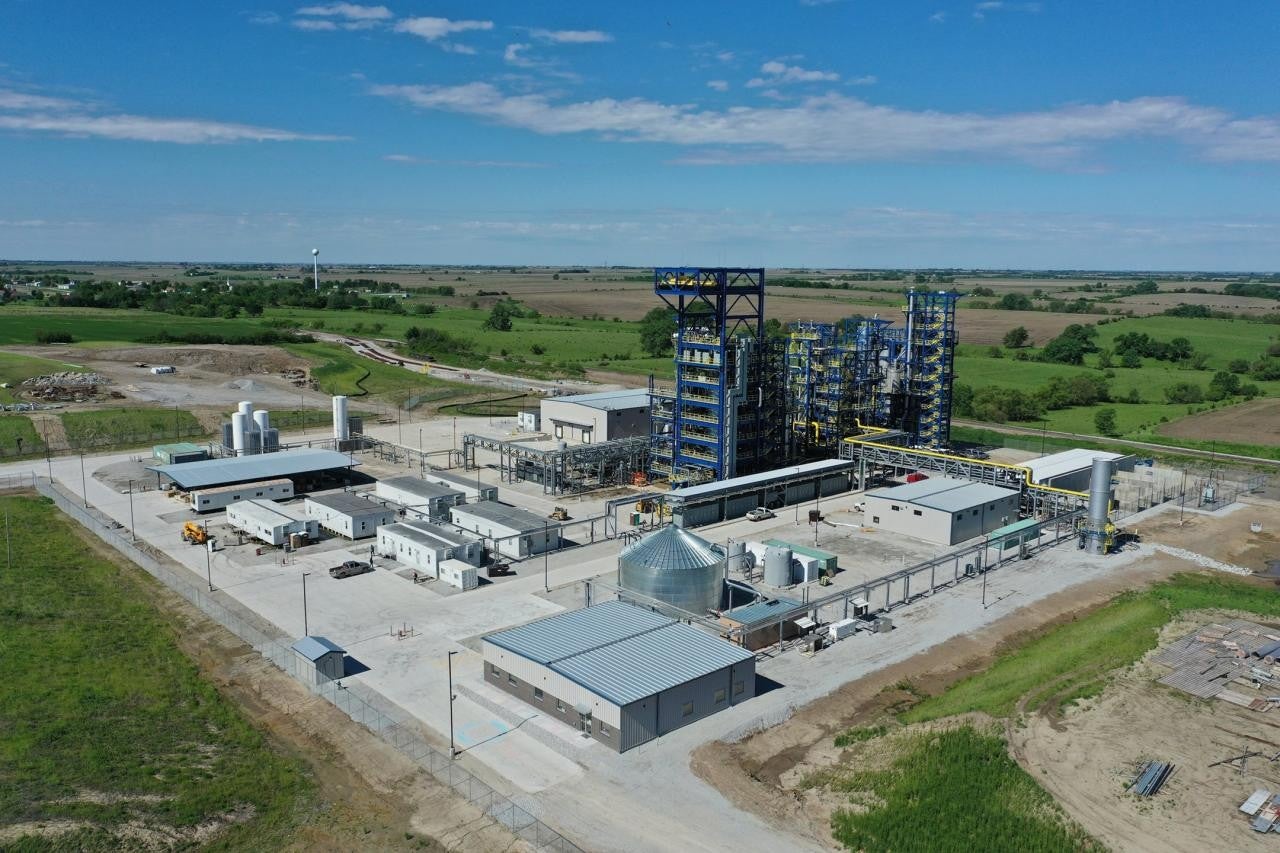 The climate situation is critical, and the current decarbonisation trajectory is set to miss 2050 mitigation goals. Radical disruption is needed in the clean energy space to transform the relationship between industry and energy and find a new route towards decarbonisation.
The most innovative companies are using ground-breaking technology to rethink fuels, and hydrogen is an exciting area of opportunity. When burned, hydrogen does not release CO2 and yields more energy per kilogram than other 'clean' energy sources, including wind and solar power – giving it the potential to decarbonise the most challenging sectors, including transport.
Mitsubishi Heavy Industries Ltd. (MHI) is putting its global footprint and huge technical capacity to powerful use by partnering with some of the most ambitious industry disruptors, with the goal to strengthen its hydrogen value chain.
A new frontier for decarbonisation
Monolith is a Silicon Valley-born start-up bringing radical new thinking and pioneering technology to the hydrogen space with the aim to set a new course for decarbonisation. The goal: to produce net-zero and better hydrogen on a commercial scale.
"There is no shortage of demand for hydrogen," explains Monolith CEO Robert Hanson. "The challenge is to supply the market without producing CO2, and to do it affordably. That's where the technology comes in."
Monolith is a pioneer of commercial-scale methane pyrolysis technology. Methane pyrolysis uses clean energy to convert methane from sources such as natural gas or biogas into clean hydrogen. While other methods of hydrogen production, such as steam methane reforming, sequester carbon, Monolith goes further, converting its carbon output to clean, high-value carbon black. This is a solid raw material that is essential to the automotive and industrial sectors, not to mention everyday products, from cosmetics to plastic trash bags. "The process lets you make hydrogen without making any CO2," says Hanson. "This means you can make affordable clean hydrogen at scale, which lets you decarbonise big sectors of the economy."
Monolith is the only company that has solved the problem of doing this at scale. The key to its success? The company's commitment to the goal, explains Hanson – conveyed in the fact it took the company a decade of hard work to perfect the technology. "Monolith has been willing to go further than anyone else," he says.
The potential of this technology is staggering. The pyrolysis of traditional natural gas produces close to zero-carbon hydrogen. However, using methane from renewable sources, such as landfills and dairy farms, produces hydrogen with a negative carbon footprint – meaning for every ton of hydrogen produced, CO2 is actually removed from the atmosphere.
"Green plants take in CO2 during their life cycle. If biogas gets burned, you release that CO2 back into the atmosphere," says Hanson. "In pyrolysis, the carbon comes out as a solid and you sequester it. This is one of the only technologies that – at scale – can take CO2 out of the atmosphere."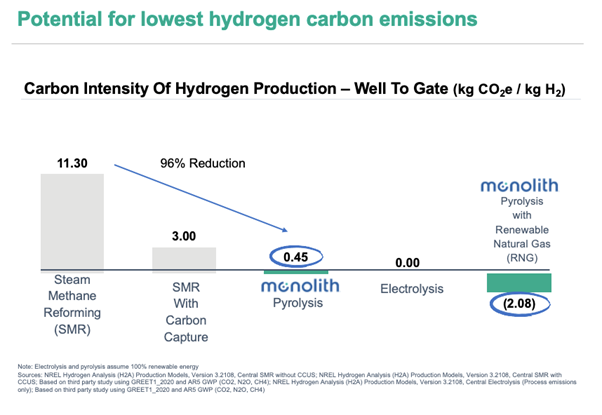 Monolith's flagship facility, Olive Creek 1, is the biggest methane pyrolysis plant on the planet and the only commercial-scale facility of its kind. It is located in Hallam, Nebraska, US. "It has proved that you can make this technology work at scale," says Hanson. "Now, it's about deployment."
"Our Gen 2 technology is in the works," adds Thomas Maier, Monolith's CTO. "Gen 2 is about meeting huge demand. For the same capital investment, this technology will crank out about four times the volume of hydrogen."
Start-up ambition, international influence
The partnership between Monolith and MHI was announced in November 2020. "We're at the beginning of what will hopefully evolve into a really robust relationship on global deployment and technical development," says Hanson.
Its great promise is based on a foundation of shared goals and complementary capabilities. United in the mission to push forward decarbonisation and diversify the hydrogen supply chain, Monolith and MHI are both committed to forging a partnership that will transform the industry.
"We share an understanding of what it takes to develop new technology and deploy it at massive scale," says Hanson.
As Monolith's ambition and MHI's backing develop the technology, the world is the limit for its deployment. "The vision is to scale in both areas: technology and global deployment," says Hanson. "Monolith brings the start-up spirit and innovation; MHI brings thousands of engineers to develop it to its fullest potential, and we build projects all over the world."