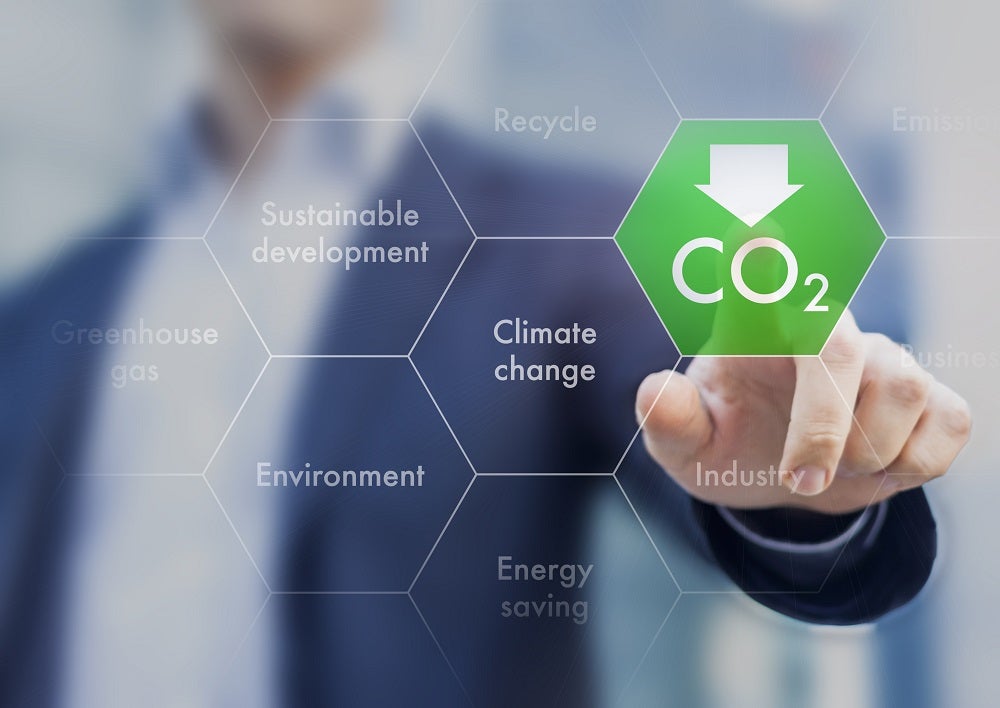 The sheer numbers currently impacting on the European energy sector are stark and alarming: European gas prices are now approximately 10 times higher than their average level over the previous decade. As European governments scramble to find ways to import less energy from Russia, previously the supplier of 40% of the gas used in the EU, an agreement has been reached to gas consumption will be cut 15% between now and March 2023. EU member states have spent the summer maximising their respective gas storage facilities, which are now 80% full. The result? Prices for alternative sources of gas are soaring.
Another impact is that energy prices and a laser-focus on energy producers are now the number one news items most days. Some of the scrutiny on the carbon emissions of those major energy companies and their manufacturing partners have consequently had to take a back seat for many large organisations. "Many of the major emitters are not going to achieve net zero globally by 2050," Andy Mayer, energy analyst at the UK-based free market think tank the Institute of Economic Affairs," told energymonitor.ai in August 2022.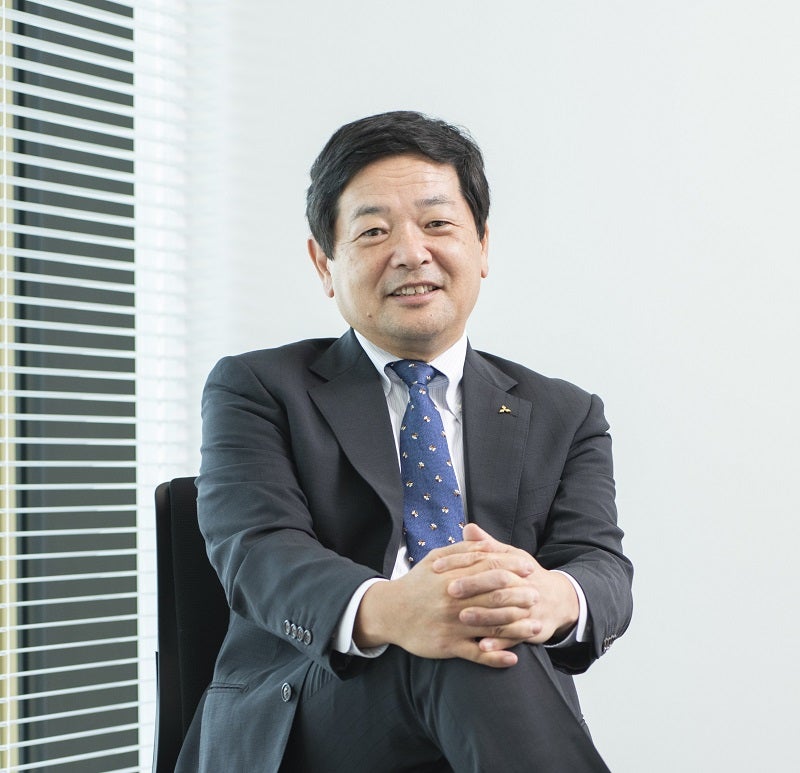 However, Mitsubishi Heavy Industries Group's 2021 pledge to achieve net zero CO2 emissions from all operations – including across its entire value chain – by 2040, a full 10 years ahead of the world's target global target, is one commitment that will not be reneged upon, says Kentaro Hosomi, Chief Regional Officer EMEA.
While a large, global organisation, Mitsubishi Heavy Industries Group is only a comparatively low-level emitter when it comes to 'Scope 1 and 2' CO2 emissions — those arising directly from own operations (Scope 1) and indirectly through purchased energy (Scope 2). But it supplies technology to companies in power generation and heavy industry, resulting in substantial Scope 3 (derived from use of sold products), where assets it does not own or control indirectly impact on its own value chain. Not being a major emitter itself but solidifying its commitment to net zero emissions across the value chain therefore makes the pledge even more significant. "Our target is reducing the carbon footprint of our clients too," says Hosomi.
So how much does the current state of play in the markets make that pledge harder to achieve? "The huge increase in energy costs today highlights two contrasting challenges the world is facing," he says. "The first is that it is extremely difficult to get away from our reliance on fossil energy sources – especially natural gas – in the short term. The common target is to fill 90% of storage capacity by Autumn very shortly. Governments are calling on industry to preserve energy as much as possible. The addition of renewable energy capacity has been very significant recently, but to carry on with our life today, fossil energies are still indispensable."
A second 'contrast', says Hosomi, is that we must eventually transform society to minimise our dependence on fossil fuel, not only because of the threat of climate change, but also from a third factor – the issue of energy security, a fact highlighted by the recent invasion of Ukraine. "In such difficult situations, in every corner of the world, people are struggling to find the right balance between sustainability and minimising the environmental impact, with affordability and security of supply."
Hosomi refers to this as "the energy trilemma" because each scenario can contradict the others. "At MHI group, we believe our mission is to hit the right balance between these three issues, but, globally, we are well-positioned to find that balance for our clients. For example, if you cannot immediately reduce the reliance on fossil fuel energy sources, especially in those hard to abate industries, or if you need dispatchable power generation in the grid to compensate for fluctuating renewable energy, we need to capture the CO2 emissions from these energy sources and store them or utilise them without dispersing into the atmosphere. That's a solution we have to find and to implement very quickly where we still need fossil energy sources."
This, says Hosomi, is a short-term view, but in the long run, we must reduce our reliance on fossil energy and convert to carbon-free energy sources, such as hydrogen or ammonia.
Three pillars to achieving net zero across the whole value chain
Clearly, this is no overnight job and requires what Hosomi refers to as the building of "a whole hydrogen ecosystem" – ranging from the primary energy supply, production of hydrogen, storage, and transport, and, a strong demand in the market for it. "We need the end-user companies who can actually run on hydrogen. So, there will be a short- to mid-term solution of capturing the CO2 emissions from energy and a long-term challenge of building the next hydrogen ecosystem. But underlying this is the fact that we cannot waste energy, because of fossil fuels' impact to the environment and because hydrogen is still very costly."
MHI Group's pledge to achieve net zero CO2 emissions for its clients requires having three pillars to its strategy, says Hosomi. The first is to decarbonise clients' existing assets. The second is to build a CO2 ecosystem, where storage and usage of CO2 is implemented. The third is to build a hydrogen ecosystem. "These three pillars are as important as ever right now to meet the global challenge of balancing the energy trilemma," he says.
The imperative to reach carbon net zero in society has not changed, says Hosomi. Indeed, legislation is only enforcing and supporting that movement. In July 2022, the European Union published a "Complementary Climate Delegated Act", specifying certain gas and nuclear activities as sustainable under its Taxonomy regulation. "In the same context the Carbon Border Adjustment Mechanism (CBAM) means that carbon taxation on imported goods is also going to be implemented in the European market. This direction of flow is not being changed," he says.
"So, now our clients and their pipelines, which use fossil energies as the primary energy sources, have to act right now to keep them keep up the requirements of the market to reduce carbon footprints. Although the production cost of hydrogen is still a little higher than what it should be, the gap between conventional fuel and carbon-free fuel will be further reduced. This is also driving our clients to move on to how they can reduce the carbon footprints from their own production process. The world is starting to move right now."
Investing in the energy transition
As well as the long-term positive impact on the planet in switching towards carbon-free fuels and allaying climate change, additional benefits are being showcased by organisations such as MHI – very much early adopters to hydrogen use, carbon capture and the energy transition. And it is very much causing a consensus among consumers too. "We are seeing a change in how we can use energy in a more efficient and cleaner way, with a minimum impact to the environment," says Hosomi.
"With the current energy prices in Europe, coal-fired plants will be required for some time and, continuing into next year, there is going to be a tough situation with energy prices, but we cannot go on like this forever. To solve these issues, we need to move more quickly than before."
However, market volatility and soaring energy prices clearly make it difficult for organisations to plan long term infrastructure projects, says Hosomi. "In Europe, our partners and clients are also struggling to kickstart so called 'first mover' projects. For example, the EU Innovation Fund has seen 17 projects awarded with support from the EU and but in general, projects could do with more support, which tends to come with a more predictable market"
The US government recently announced significant spending on infrastructure projects that move the country towards a carbon-free world. The EU and the UK Government, as well as technology providers, has to also make bold investments to give more credibility to the energy transition market so that it can compete with those supported in the US and elsewhere globally, says Hosomi.
In predicting the future, Hosomi believes many more first mover projects will be realised in Europe later this decade. "We will start showing how effective such kind of solutions are. Once we can get to such a stage where we have more investment and we have the scale, then it will also bring down the cost of carbon capture and hydrogen production, making it more competitive. This will start the uptick and really show the market that this is a viable solution. That will solve the energy trilemma."
MHI is extremely well-positioned to deal with these challenges in the next decade and beyond, simply because it has such deep, ingrained knowledge and experience of CO2 capture, recovery, storage and utilisation. "We have been doing this for more than 30 years," says Hosomi.
"MHI Group has different businesses, with complementary solutions. We have companies that specialise in CO2 capture, that manufactures compressors to move stored carbon through the pipeline, and we have a shipbuilding company, which can engineer liquefied CO2 vessels. We have these solutions in the value chain already available," he says.
"Plus, if you look at the future of the hydrogen ecosystem, then we also have hydrogen-ready gas turbines for power generation. In the steel industry, we are already demonstrating a new direct reduction process to produce iron through the use of hydrogen as a reducing agent. From production, transport, storage and use, we have our own technology and can realise this whole ecosystem for our partners. We want to deepen our conversations with them about our coverage and the depth of what we have been doing in the past 30 years in this area. It's a very good basis to implement real projects for the future."