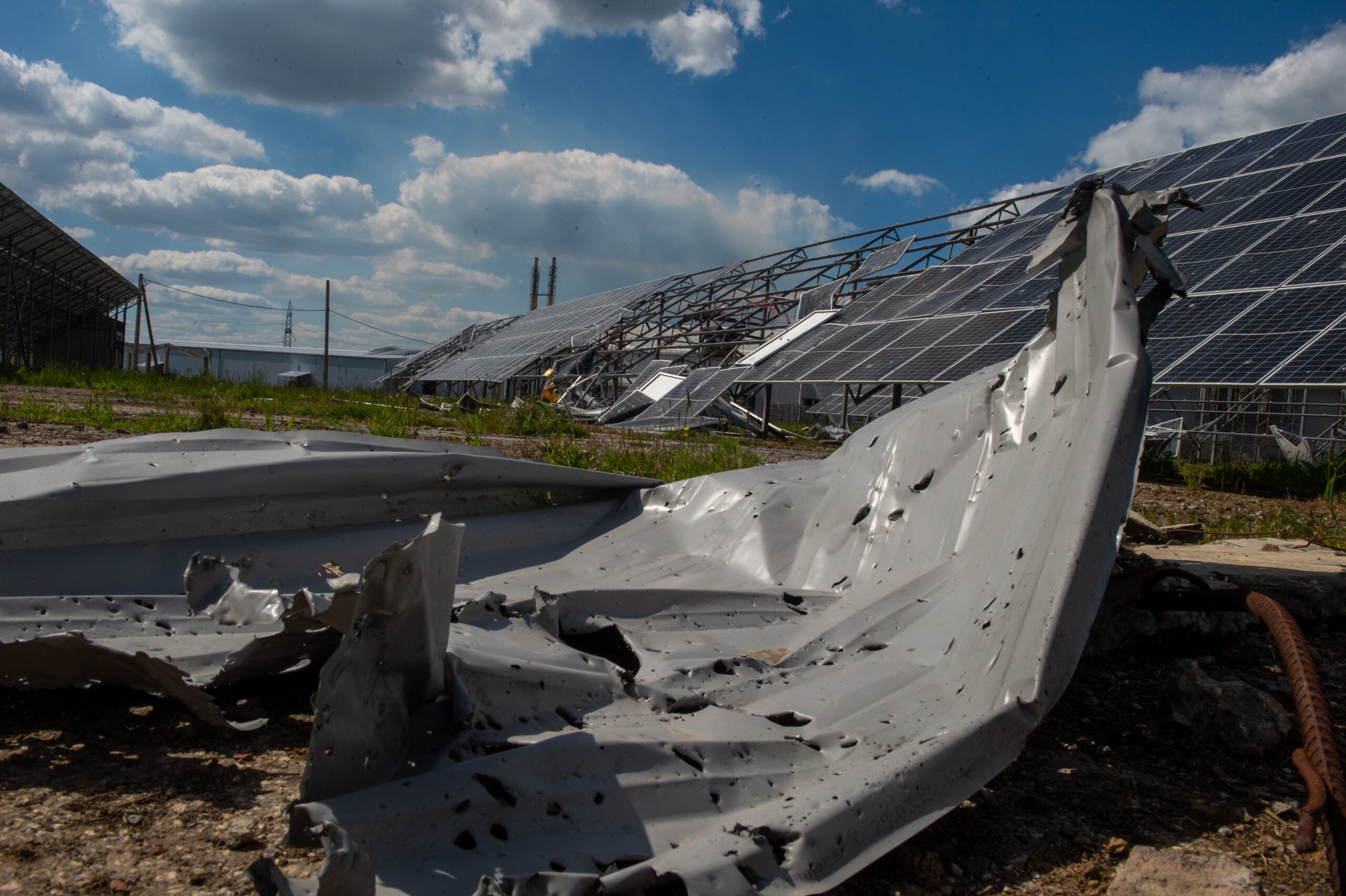 Homegrown renewable energies are picking up pace in Europe, as countries struggle to fill gas storage facilities and limit the energy fall-out from Russia's war in Ukraine. "Demand for PPA projects is outstripping supply at an even higher rate since the Russian invasion of Ukraine," says Joop Hazenberg, impact director at the RE-Source Platform, a European alliance of clean energy buyers and suppliers of corporate renewable energy. "Some suppliers are getting so many requests they don't have time to answer all of them," he told Energy Monitor.
This week, our Weekly Data looks at the renewable PPAs signed in Europe before and in the aftermath of the invasion of Ukraine. Wind has dominated PPAs across the continent, according to data from trade association WindEurope. However, solar-based PPAs are fast catching up.
"The European PPA market has rapidly expanded, with a five-fold increase from 2016 until 2021," says Hazenberg. Solar catching up with wind is far from surprising, he adds: "Solar is the fastest-growing renewable energy source internationally, and this is beginning to be reflected in the PPA market. In Europe, 33 of 97 PPAs signed in 2021 were for solar." Wind accounts for nearly two-thirds of the market.
Europe's renewable PPA leader has been Spain, which contracted more than 2.3 gigawatts (GW) in 2021 alone including 1.2GW of solar and over 500 megawatts (MW) of wind PPAs.
The main issue slowing wind PPAs down is the availability of new wind energy projects, says Christoph Zipf at WindEurope. "Europe is only building half as much new wind as it should," he argues. "For 2022 we are forecasting around 18GW of new installations. But the EU needs to build 39GW to reach its energy and climate ambitions. The main bottleneck is permitting.
"The permitting procedures for new onshore wind farms are too long and too complex. They can take up to ten years, while the EU renewable energy directive mandates member states to finalise permitting in two years maximum," Zipf explains.
As for what the future brings, Hazenberg believes that while the cost of PPAs has increased in response to increased demand, this is unlikely to slow the market down. On the contrary – companies are starting to realise the benefit of renewable PPAs as a way of hedging against volatile electricity prices, he says.
Globally, China, the US, India, Germany and Japan will remain key corporate renewable PPA markets, says Pavan Vyakaranam, a practice head in the power derpartment at GlobalData, Energy Monitor's parent company.
Editor's note: This post was updated after publication to remove a reference to incorrect H1 2022 PPA market data for the UK and Europe.