Entering the electric vehicle (EV) world can be a daunting journey as you move from petrol pump fuelling to at-home plug-in. Managing your miles and money can be a confusing experience for those new to the tech. EV charging company Indra says it has developed a user-friendly app allowing EV owners to easily monitor and manage their charging and costs.
The app gives users full control over how much they charge their EV and when they charge it, while showing them how much they are spending for the miles they receive.
We spoke to Leighton King, chief commercial officer, Indra, to learn more about what users can experience on the app.
Could you tell me a little bit of background on the company and your role?
I am chief commercial officer for Indra. That means that my responsibility is in sales, marketing and aftersales globally. Indra's basic proposition is that we make smart chargers, primarily for an at-home setting. For anything that has a plug and lives on the driveway, we've got a role to play connecting the vehicle with the home and the grid. Car, home, grid are the three words that sum up what we do.
The unique thing about Indra is that we're not just a hardware company that makes charge-points. We've got a technology platform that involves both the hardware and the software. You'll find very few software companies that do this hardware, and you'll find very few charge-point companies that do the software.
How well do you really know your competitors?
Access the most comprehensive Company Profiles on the market, powered by GlobalData. Save hours of research. Gain competitive edge.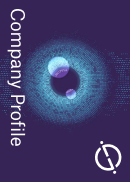 Company Profile – free sample
Thank you!
Your download email will arrive shortly
Not ready to buy yet? Download a free sample
We are confident about the unique quality of our Company Profiles. However, we want you to make the most beneficial decision for your business, so we offer a free sample that you can download by submitting the below form
By GlobalData
We do both and that's because today we're doing unidirectional, one-way smart chargers to help drivers reduce the cost or impact of their charging events at home.
But actually, we are on a trajectory to the introduction of bidirectional charging, which really changes the game for everyone, and that's the reason we've invested in a combined hardware and software technology platform.
Could you discuss the app and what users are able to do with it?
We believe the hardware is quite clever in the sense that it provides lots of capability, reliability and processing power. If you go into the App Store or Play Store, it's quite hard to find smart charging apps that people love. There are lots of really bad examples out there. When we thought about what a really good app would look like, we had the first-time EV user in mind.
We've all been used to pulling into the petrol station and putting £50 ($59), £150 into our tanks, so that's a highly known behaviour, to some extent. The way we try and explain to people how our home charging solution works is, in simple terms – you've effectively got a filling station on your driveway.
In the app, we've kept simple options for new users – you can, for example, just put in that you'd like to charge up for 20 miles, or you'd like to charge £20 or you'd like to charge 20 kilowatts. What we have found is that for most people that buy an EV for the first time, it's normally the first time they're exploring what an actual kilowatt-hour is and how much it costs them. It is all very new.
All the interfaces across the app are based around first-time user needs – whether it's how much you want to charge, or how much is left in the battery and what that's worth to you.
Can you say more about the role of domestic energy tariffs?
After you've taken delivery of your EV, you'll probably want to change your domestic energy tariff. One of the unique things about Indra is we link with 'type of use tariffs' rather than 'time of use' tariffs. Time of use is what people understand to be the Economy 7 type tariff – so you can charge at night when it's off peak and it's relatively cheap. That's good, but lots of people have smart chargers that still don't have those tariffs; they're still charging off the normal standard variable rate. So we integrate with all the tariffs on the market that do off-peak charging, and that can reduce your cost – if everyone's paying 35p standard variable today, Octopus – for example – will give you an 8p or 10p or a 12p rate, so that's significantly cheaper.
The other type of tariff is a type of use. Indra is unique in that regard, in that we're the only company that allows an energy company to monitor exclusively just the energy that's going into the car. Therefore, there is a tariff on the market from OVO which is a drive anytime tariff; whatever time of day it is doesn't matter. If it's to charge your car, then it's only around 7.5p. Those types of integrations are going on in the app behind the scenes.
[Keep up with Energy Monitor: Subscribe to our weekly newsletter]
Alongside this you can set regular schedules. Mine says at 6am in the morning every day my car's ready. You can say what you want 'ready' to be, it could be 60% battery or 80% battery – you decide what 'ready' is.
At the weekends, I don't need it until nine o'clock, so you can set all of the schedules up for different days of the week. For a lot of users, once you've done that, and you have set up your schedules, you might never look at it again. Every time you plug in, the app manages when to switch on and when to switch off based on your energy tariff.
You can turn off these schedules when you go on holiday, you can activate or deactivate it for whatever reason you like. You can boost over the app – let's say your schedule shows that you've only got 10% and it won't be ready till six in the morning, you could just go onto the app and boost it and start charging now because you need to go out.
Can users see how much they are spending per charge and per mile?
Yes. You can look at your charge history. We have tried to display it in clear-to-read dashboards – again, it's really simple. In those first three days, those first three weeks, if you've got your first EV, all of this stuff is really new, but actually as an EV driver, you start to feel quite tuned in to this and they become important metrics to be able to stay on top of. There's a rapid learning curve for many people.
The other area that is becoming increasingly important is solar integration. If you've got solar panels at home, you can also set your app up to manage your charging to be in line with your solar generation. So effectively, what a lot of people do is charge for free because anything generated from solar goes straight into the car. They set their schedule to say: if I'm not generating solar, I just don't want any charge – these things can be managed in the app.
Is the app compatible with any EV model?
Yes, absolutely anything. At the moment the app contains all the information you need about charging any vehicle that plugs into your charger, but it won't have the detailed vehicle data. In your Indra app if you say you want to charge 20 miles, this is dependent on what car you drive. So we can make a judgement on what 20 miles is, and we'll make sure we're not too far off. We'll be checking whether those assumptions are right because everyone's got a slightly different driving behaviour.
The actual mileage on your vehicle, how many miles you've got, that won't be in the app unless we have a kind of a direct vehicle API, and full integration. That will be available in the app at stage two so that we can start to surface much more specific vehicle information, but yes – in terms of just a broad-brush statement – our chargers and our app work for every EV.
Can businesses use the app?
There are many benefits for a van driver or a small fleet operator. Lots of vans live on driveways overnight, and charge. If you're a fleet manager reconciling the costs of all of those, then all that data is within the app and it can be easily consolidated to see exactly how much electricity has gone into your van fleet and monitor costs.
If you've got 100 van drivers, there's probably 100 different energy tariffs, 100 different energy costs. So it's just being smart, and being able to manage or optimise the benefit for the fleet operators as well.
What progress would you like to see with the app over the next few years?
At the moment, our core market is first-time EV drivers parked in the driveway at home, optimising the cost or the impact of charging, so that's kind of phase zero today. Where we get to in terms of tomorrow is you come home with 10% of your battery remaining, and you plug in just like everyone else does between 4pm and 7pm in the evening. Now that would be the worst time from the grid perspective but probably from a cost perspective too, but because you've got 10% left and you don't need your car until six in the morning, let's take that 10% back into the house, so when you put the oven on and run a bath, all of that is done from the 10% left in your battery.
Now, if you extend that behaviour, there are four or five longer dwell-time destinations out there people tend to go to. Workplace would be an obvious one; maybe the train station if you always get the train up to London. These are places where most people will take their car quite regularly and they might stay there for four or five hours at a time. Using our bidirectional charging, which again is all managed through the app and the logic and the algorithms, that technology will be at those destinations as well.
Take my scenario tomorrow; I'm going up to London, my car will be at the train station almost all day. I can charge 5p per kilowatt tonight, and the train station is maybe ten miles away. If I took 100% of my battery to the train station and gave 90% of it back, and arrived home with 10% of my battery left, the train station benefits. If every car in the car park at the train station did that, so every single battery in the train station multi-story car park did that, that train station could be completely off the grid for the whole day.
I probably wouldn't give the train station my electricity for free; they would need to give me something back in return. Then we've created a kind of a points currency or points redeeming generation mechanism. This kind of ecosystem for airports, train stations, our home, the workplace – all these places where I might see all of that in my Indra app. I believe that is only two or three years away because it's really just about maturing the technology that's available today.
Editor's note: This article first appeared on our sister site Just Auto.