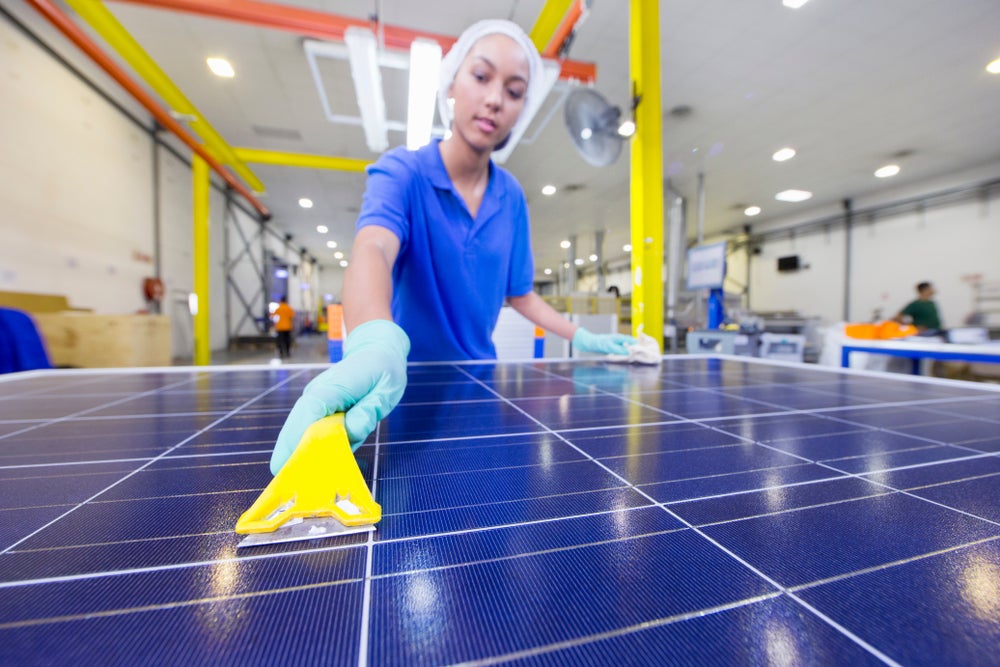 In May, the International Energy Agency (IEA) released a special report: The State of Clean Technology Manufacturing – An Energy Technology Perspectives Special Briefing. The report offers an "update on recent progress in clean energy technology manufacturing in key regions", says the IEA, with the aim of "keep[ing] decision makers informed of investment trends and the impact that recent industrial strategies are having in these highly dynamic sectors".
Yet there is not a single mention of Africa, or any country within the continent, in the report. This comes despite the authors stating at the outset that – while it may have been published to coincide with the G7 meeting – the contents are "applicable to all interested governments".
It may well be the case that four countries and the EU account for around 80–90% of global manufacturing capacity for key clean energy technologies – but does this mean that such a report has no relevance to African countries, to the extent that they are not even mentioned?
There is a strong case to be made to the contrary when it comes to manufacturing solar PV, a form of power generation where Africa has a significant geographical advantage. Africa has only 1% of the world's installed solar PV capacity, but it holds 60% of the best solar resources: a resource that could be more readily exploited if there was more comprehensive solar PV value creation on the continent.
Growing African manufacturing
For decades, experts have made the case that challenges around establishing industrial bases in Africa are too profound for it to be worthwhile. According to Amir Bahr, programme manager at UN Energy, the challenges include: "Limited access to finance, lack of supportive policy and regulatory environment, infrastructure constraints, limited local supply chains, and a lack of skilled workforce and technical expertise."
Olumide Abimbola, from the Africa Policy Research Institute (APRI), agrees that "production factors, supply chain concerns, a lack of incentives, regulations, complex business environments" has made establishing renewable energy manufacturing capabilities complicated in many African nations.
How well do you
really

know your competitors?

Access the most comprehensive Company Profiles on the market, powered by GlobalData. Save hours of research. Gain competitive edge.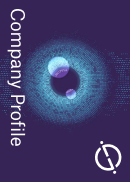 Company Profile – free sample
Thank you!
Your download email will arrive shortly
Not ready to buy yet? Download a free sample
We are confident about the unique quality of our Company Profiles. However, we want you to make the most beneficial decision for your business, so we offer a free sample that you can download by submitting the below form
By GlobalData
Keep up with Energy Monitor: Subscribe to our weekly newsletter
However, despite a complicated investment environment, manufacturing on the continent is growing fast. Manufacturing in sub-Saharan Africa has increased in value fourfold since the turn of the century – much faster than the rest of the world.
Manufacturing as a share of GDP has declined significantly since the 1980s, but the past decade has seen that trend begin to reverse.
When it comes to solar manufacturing specifically, a recent report from the UN-backed international organisation Sustainable Energy for All finds that solar module manufacturing in some African countries is already cost competitive with equivalent manufacturing in China. The authors assess costs across seven key metrics: availability of raw materials; human resources capability; infrastructure readiness; capital intensity per industrial unit; enabling policies and regulations; demand dynamics; and production competitiveness.
While it costs US¢16.3 for one watt of PV module assembly in China, it costs only marginally more in markets including Tanzania (US¢17.9), South Africa (US¢18), Namibia (US¢18.1) and Ghana (US¢18.3).
Many African economies are rapidly developing, and investors are gaining confidence in African manufacturing. In 2023 alone, new solar manufacturing plants have been commissioned in countries including Nigeria and South Africa. Nigeria's solar cell factory will be the first such facility in West Africa, and is being built by the National Agency for Science and Engineering Infrastructure, with the majority of funding from the China-Africa Development Fund. South Africa's facility is being built by Ener-G-Africa, a Malawi-based clean energy products manufacturer.
Countries including Ghana and Burkina Faso already have solar manufacturing capability. Ghana's factory – which was founded by entrepreneur Francis Boateng in 2016 – has increased its capacity from 32MW to 150MW. Burkina Faso established its 30MW panel production and assembly plant, Faso Energy, on the northern outskirts of Ouagadougou in 2020.
The APRI's Abimbola also points to hydropower equipment manufacturing in Ethiopia, solar water heater manufacturing in Kenya and battery manufacturing in Morocco as further evidence of Africa's growing green manufacturing base.
Africa solar manufacturing means more renewables
Experts spoken to by Energy Monitor stress that growing a renewables manufacturing base could make a world of difference for Africa's sustainable development.
"When a country builds domestic manufacturing and industrial expertise for a certain clean technology, it creates favourable conditions for the growth and acceptance of the technology within the country," says UN Energy's Bahr. These favourable conditions include local job opportunities, and a reduced dependence on imports, which would make solar technology more accessible and affordable. The fact that African nations have such strong domestic solar resources would only further catalyse the gains in acceptance levels and affordability.
Boosting solar manufacturing would also "concentrate more of the value creation in the renewable energy sector in countries where the necessary raw materials are being extracted", says Abimbola. This is because – as well as having excellent solar resources – many of the minerals required to manufacture solar panels, including silver, copper and silicon, are heavily concentrated in Africa.
The presence of these critical minerals means that African nations potentially have an advantage when it comes to establishing renewables manufacturing. However, resource extraction on the African continent has a chequered history when it comes to local benefits. The mining industry has long been associated with corruption, poor working conditions and minimal local economic benefits.
According to Olena Borodyna from from global affairs thinktank ODI, what needs to happen now is the "paradigm must shift as demand for resource development grows so that resource-rich countries can start adding more value at other stages of the process, and building supply chains".
Read more from this author: Nick Ferris
"The current geopolitical race to secure critical minerals provides opportunities for this to happen for African nations", she adds. "Geopolitics is driving the US, UK, EU and others seek to diversify critical minerals supply chains; however, as they do so and seek new partners, all sides will need to cooperate to ensure that the relationship is not simply an extractive one but one that supports socioeconomic development and ambitions for industrialisation across Africa."
Borodyna points to the US signing a memorandum of understanding with Zambia and the Democratic Republic of Congo around electric vehicle supply chains, as evidence that there is both demand from producer countries, as well as understanding from wealthy countries, that to rival China as a development partner for Africa, what is offered must be more competitive than what would have been offered in earlier decades.
Developing the right industrial policy
For African nations to develop their solar manufacturing base and leverage the advantage given to them by the presence of critical minerals, effective industrial strategies must be developed. "These must include infrastructure development, investments in research and development, access to finance and workforce development," says UN Energy's Bahr.
The establishment of the African Continental Free Trade Area (AfCFTA) in 2018 is giving a "big boost" to industrial efforts, according to Jodie Keane, a trade economist at the ODI. The second-largest trading bloc in the world by number of countries, one of the body's key mandates is the promotion of industrial development through diversification and regional value chain development. A 2022 report from the World Bank, Making the Most of the African Continental Free Trade Area, estimated that Africa could see FDI increase by up to 159% if AfCFTA is effectively implemented.
The APRI's Abimbola adds that individual countries are developing their own strategies. "For example, Rwanda has developed policies to encourage local manufacturing and has attracted FDI investment in solar product and LED light assembly and shows promise," he says. The Nigerian Electrification Project, a World Bank-supported initiative that seeks to increase electricity access in Nigeria via off-grid and mini-grid solutions, also emphasises the development of local manufacturing capabilities for renewable energy technologies to drive job creation and boost local economic development.
Special economic zones
There is a tried and tested industrial policy model to create value further down the supply chain in the form of special economic zones (SEZs). These are specially selected areas where companies enjoy tax benefits and other privileges to attract foreign investment and boost local employment. The first SEZ in Africa was unveiled in Mauritius in 1970. By 2020, there were 237 SEZs in Africa across 38 countries, according to the UN Conference on Trade and Development.
Sanjeev Gupta is executive director and head of financial services at the Africa Finance Corporation (AFC), a pan-African Multilateral Development Financial Institution that has to date invested more than $6.6bn in infrastructure projects. While the AFC has not yet been involved in the establishment of SEZs focused on renewable manufacturing, he says this is a topic the group is discussing with governments.
The AFC was already involved in the establishment of an SEZ to boost manufacturing in Gabon, which Gupta says has been a major success.
"Gabon is a major timber exporter, and until a few years ago, all that used to happen was people were cutting down trees and then exporting the logs to be processed elsewhere," says Gupta. "AFC then built a special economic zone with the government. We built infrastructure to easily transport wood from the hinterland to the zone, and told companies essentially that they have to make wooden furniture in Gabon before it is exported.
"Today Gabon is home to around 300 furniture manufacturers and more than 90% of Gabon's timber today is exported in final form, not exported in its primary form."
Movement towards creating SEZs that would carry out more complex industrial manufacturing is already happening. According to the APRI's Abimbola, countries including Zambia, Ethiopia and Nigeria have established industrial zones for electronics manufacturing and engineering that would benefit solar PV manufacturers.
The Nairobi Industrial and Technology Park in Kenya is an example of an existing SEZ that includes renewable energy manufacturing. It offers an "enabling environment for solar and other clean energy manufacturing companies, including infrastructure and support services", says UN Energy's Bahr.