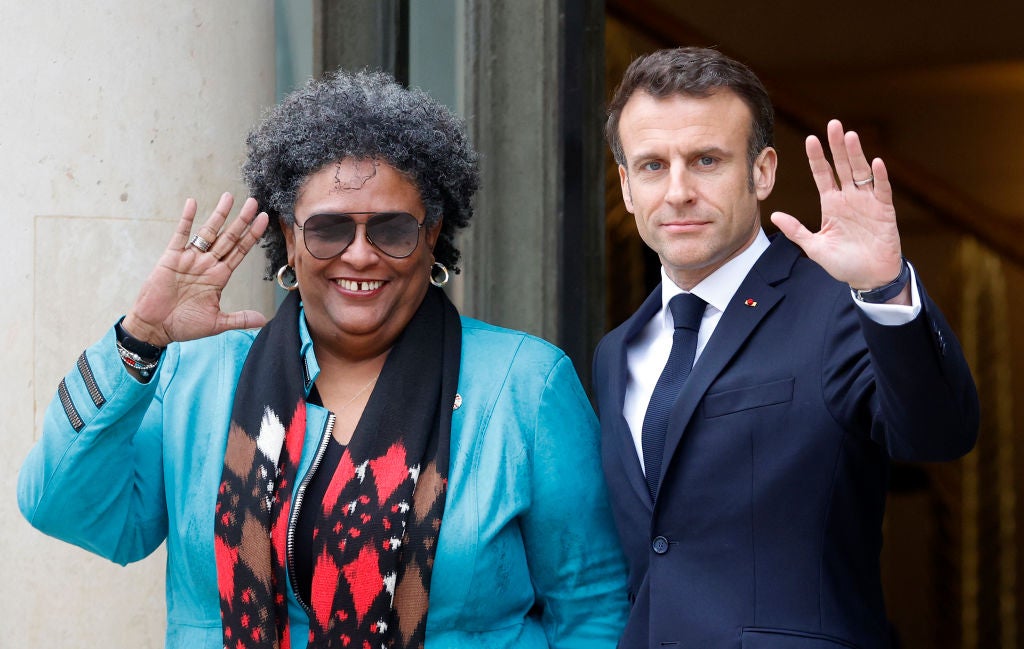 The Paris Summit on 22–23 June co-chaired by French President Emmanuel Macron and Indian Prime Minister Narendra Modi aims to create a "new financial pact" between the Global North and the Global South to address the multiple crises of climate and development. However, as the Bridgetown Initiative explains, the current international financial system is ill-suited to provide an adequate response to these challenges.
This has been the case with Argentina's Plan RenovAr, supported with guarantees by the World Bank and funding for two projects by the International Financial Corporation (IFC), which was interrupted after the macroeconomic instability caused by the rapid increase in borrowing costs and the 2018 drought that affected agroindustry exports in the country. The high reliance on international technology and finance shaped a model highly vulnerable to macroeconomic shocks.
Despite its shortcomings, the Bridgetown Initiative correctly identifies Global South countries' macroeconomic vulnerability as one of the main barriers to just and green transitions: proposals like unconditional rapid credit and financing facilities, the end of surcharges, issuance of Special Drawing Rights, and scaling up of concessional finance aim to address this.
However, current proposals included in the Paris Summit remain highly problematic as they may repeat similar mistakes in Argentina: reliance on private and international finance, lack of ownership in World Bank programmes, and failure to address structural issues such as industrial policy or increasing fiscal space.
Plan RenovAr
Law 27.191 in Argentina set a target of 20% of energy production from renewables by 2025, including wind, solar, biomass, biogas and small hydro (<50MW). The Argentinian Government launched Plan RenovAr in 2016, finding an opportunity to increase foreign direct investment through renewable energy projects while enhancing macroeconomic stability and fulfilling climate goals.
In 2021, the Argentinian energy system recorded, for the first time, more than 2,400MW from renewables that became operational during the programme. Its four bidding rounds between 2016 and 2019 awarded power purchase agreements (PPAs) to CAMMESA (Argentine Wholesale Electricity Market Clearing Company) for winning projects, conditional on the proof of relevant environmental permits and minimum capital.
How well do you
really

know your competitors?

Access the most comprehensive Company Profiles on the market, powered by GlobalData. Save hours of research. Gain competitive edge.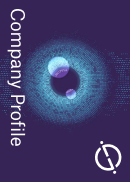 Company Profile – free sample
Thank you!
Your download email will arrive shortly
Not ready to buy yet? Download a free sample
We are confident about the unique quality of our Company Profiles. However, we want you to make the most beneficial decision for your business, so we offer a free sample that you can download by submitting the below form
By GlobalData
Attracting private finance to deliver development goals by "de-risking", whether regulatory or financial, is currently the main narrative in development finance. This rationale goes in line with the objective of Multilateral Development Banks (MDBs) to "leverage private finance", despite the IMF saying in 2022 that "MDBs attracted only 1.2 times the amount of private finance (equity and debt) relative to commitments of their own resources in 2020".
In order to attract private finance, the Argentinian Government ensured special conditions for companies willing to invest in renewables. According to the World Bank's private finance arm, the IFC: "Although the government did not initially want to take on some of the risks, it eventually acknowledged that this was necessary to attract investors and create the track record required to eventually be able to pass on some risks."
This meant "dramatically increasing existing tariffs", and projects awarded in the bidding rounds would have 20-year PPAs denominated in dollars (to avoid risks related to devaluation of the Argentinian peso), priority dispatch, a World Bank guarantee, special tax incentives for those projects fulfilling nationally produced inputs criteria, exemptions in import levies for renewable energy technologies, and reduction in income tax and VAT.
All these policies succeeded in ensuring the financing of many projects as foreign investment had been absent in previous years, but the huge financial advantages still failed to shape an energy transition framework that could be sustainable over time.
Keep up with Energy Monitor: Subscribe to our weekly newsletter
The capital-intensive nature of energy projects means the finance question is central. In the case of Plan RenovAr, this meant the policy's sustainability was closely linked to the development of an industrial policy that should have ensured a decreasing reliance on imports and green jobs in the renewable energy value chain, and the need to access concessional and long-term finance.
In the fourth bidding round of Plan RenovAr, only three projects from the 88 awarded exceeded the 30% threshold of nationally produced inputs. The exemption on import levies for renewable energy technologies and the lack of a well-designed industrial policy increased the vulnerability of the renewable energy policy to external shocks. According to the IFC, they "advised the government to remove local content as one of the components in the formula for evaluating bids".
As the balance of payment crisis intensified in 2018 due to the drought, which led to an emergency programme with the IMF, the programme was further endangered by the dollar-denominated nature of PPAs in Plan RenovAr. As a result, none of the 44 awarded projects in its fourth bidding round became operational.
Which way forward for a just energy transition in Argentina?
Although Plan RenovAr provided a starting point to develop renewable energy in Argentina, it was not part of a more structural and strategic energy plan. Macroeconomic instability linked to the over-reliance on foreign capital during the spike in interest rates in 2018 (like those occurring now) means the national government faces constraints in its fiscal and policy space. A just energy transition is not only about a change or transformation of the technologies; it also requires social dialogues, industrial policy, long-term plans, and environmental responsibility with coherent and cohesive policies and programmes.
As the Argentinian Government was pushing forward the RenovAr programme it was also presenting the exploitation of Vaca Muerta as a solution to Argentina's macroeconomic problems, and gas as a bridge to energy transition. Subsidising companies like Total, Wintershall or Sinopec to expand fossil fuels extraction and the exploitation of areas of Vaca Muerta is currently central to the government's energy strategy. These plans are expected to intensify as new offshore fossil fuel projects are kicking off in the Argentinian sea.
Argentina has many positive examples of energy projects at different scales that are reliant on technologies promoted by national universities and other key stakeholders, aimed at increasing energy access in rural areas, where 58% of energy consumption is run by "cooperativas". These kinds of companies have a more democratic decision-making structure. For example, in the case of the city of Armstrong in Santa Fe, this led to the joint decision to set up a solar park and solar panels in the neighbourhood's roofs, allowing the cooperativa to reinvest savings from the use of these panels for further expansion of a solar park and solar energy storage research.
Furthermore, programmes like PRODIST (Programme for the Development of the Solar Thermal Industry) may scale up the work by national companies such as Energe, which produces 100% domestically manufactured solar water heaters and exports them to various Latin American countries. These projects may also deliver positive impacts to close the gender gap, as the fossil fuel sector is male dominated, while renewables provide more opportunities for others to engage.
Paris Summit: a fairer international financial system and more public renewables
The intervention of the IMF, the World Bank and the IFC in Argentina failed to enhance the country's agency over its energy system. Ultimately, the sustainability and success of just energy transitions rely on ensuring energy access, bolstering green jobs, effectively linking with industrial policy and bridging the gender gap. The criteria to award PPAs in Plan RenovAr was not designed to properly consider wider development outcomes such as job creation, local content requirement and local economic development, factors that weighed in the case of South Africa.
Instead, loans from these financial institutions focused on ensuring financial viability for companies interested in investing. The hard currency denominated nature of international financial institution (IFI) loans fails to provide the proper response for just energy transitions, as "most renewable energy projects cannot generate foreign reserves" to repay foreign loans. Moreover, private finance-first approaches are not only failing to close funding gaps but are also hardly aligned with broader development goals.
As leaders gather at the Paris Summit to redesign IFIs and the financial pact between the Global North and the Global South, ensuring broader fiscal space, more stable financial flows and safety nets for developing economies becomes even more urgent. This way, countries can have more agency over their green and just energy transitions, and scale up public investments in renewables that are more aligned with national commitments and interests and include criteria for citizen participation, transparency and human rights.
About the authors: Mark Moreno Pascual is renewable energy campaigner at Recourse, based in the Netherlands. He leads the work on renewables campaigning on the World Bank, the ADB and AIIB. Jazmín Rocco Predassi is climate policy coordinator at Fundación Ambiente y Recursos Naturales (an environmental NGO/think tank in Argentina) and co-chairs the Agriculture Working Group within the Climate Action Network. Julia Gerlo is a member of the FARN Research Team. She has experience in environment and development, working in the public sector and international organisations and the public sector. Federico Sibaja joined Recourse in 2023 as IMF campaign manager. As an economist from the Universidad de Buenos Aires, Federico has experience working in policymaking and in civil society in Argentina and Belgium.