EU member states have allocated more than €570bn since September 2021 to schemes designed to cushion the financial impact of the energy crisis and keep consumers and businesses out of bankruptcy. However, long-term goals that will shield Europe from a repeat of this crisis in the future, such as buildings renovation, are stuck on the investment back-burner. This must change.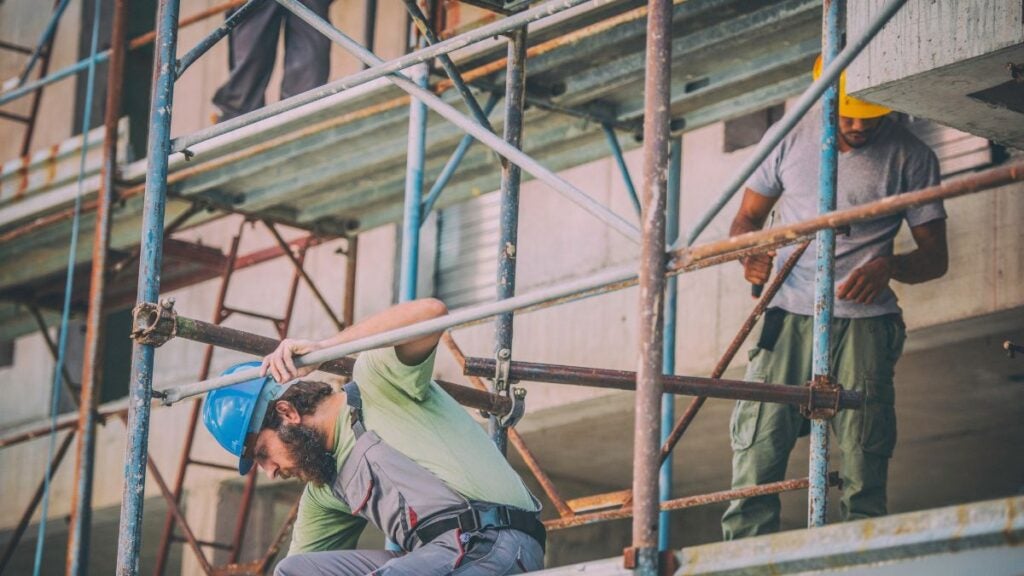 Russia's illegal invasion of Ukraine has had a devastating impact on energy prices, forcing governments to act and design costly emergency programmes. This has included support for businesses, transfers to vulnerable groups and reduced energy taxes.
These measures are necessary and welcome, given the need to protect households and businesses from costs that have at times threatened to spiral completely out of control. However, in times of crisis, the sole policy response cannot be about relieving short-term pain. Governments must look ahead to avoid recurrences of the same crises.
It is crucial that in addition to helping households and businesses pay their bills, revenues newly made available are used to ensure this crisis is not a permanent fixture. Reducing energy demand is the way to achieve that.
Thankfully, the EU unveiled the 'Renovation Wave' initiative all the way back in October 2020.
Under that scheme, the EU aims to double the rate of energy renovations and upgrade 35 million building units by 2030. Better performing homes and places of work are absolutely essential in eliminating the systemic flaws that have allowed the current crisis to take hold so forcefully.
Operating and maintaining buildings account for 40% of the EU's energy demand, not to mention generating more than a third of greenhouse gas emissions. Invest in making them demand less and perform better, and you kill two birds with one stone.
Unfortunately, two years after the launch of the Renovation Wave, there has to date been little concrete progress towards its goals, as the disruptive mix of the Covid-19 pandemic and Russia's invasion of Ukraine has shifted focus away from action on the all-too necessary energy transition.
Funding pledges have been made but must materialise as quickly as the emergency short-term measures that governments have deployed. Nearly €40bn has been earmarked for renovations across 18 EU countries and it is important that this translates into actual progress.
Short-term vs long-term
Governments are right to treat the symptoms – huge energy bills, inflation – of the current crisis, but leaving the true causes of the crisis unchecked is unwise in the extreme.
EU countries differ in the amount of aid committed to managing the energy crisis. The same is true when it comes to climate and energy targets.
For example, France, which wants to slash energy consumption in buildings in a series of milestones up to 2032, will require up to €25bn per year for this. Aid packages have so far focused on managing power prices and have totalled more than €70bn since September 2021. Now seems like the perfect moment to ensure funding for its building renovation strategy while protecting consumers and businesses.
Similarly, in Greece, €10.5bn or nearly 5.7% of GDP was pumped into energy bill subsidies and other measures between September 2021 and October 2022. But when it comes to renovations, the Greek government is coming up short. The main Greek renovation programme ('Saving at Home') had €632m from November 2021 to November 2022 – it's now been extended to early 2023 – and foresees another €925m from early 2023. In addition, two new renovation programmes have recently been launched: €350m for young people (to upgrade old ancestral homes) and €450m for businesses.
According to the European Commission, Greece will need €10bn every year by 2030 and double that in the period to 2050 to reduce energy demand in buildings by up to 40%.
Croatia – the EU's newest member state – has allocated 4.2% of its GDP to the energy crisis, with more than €2.4bn spent on relief measures, according to the Bruegel think tank.
Croatia aims equally big with its renovation strategy, since it aims to renovate 25% of buildings by 2030 and 100% by 2050. This will require more than €30bn – in other words, more than €1bn a year. Yet the money set aside for renovating residential buildings is just €128m until 2026, while public buildings get €671m with an additional €40m for public heritage buildings.
A helping hand for building renovation
More reasons to invest will soon be provided by an even more ambitious regulatory framework, which the EU will deploy under its revised energy performance of buildings directive (EPBD). Negotiations in Brussels are currently ongoing.
It is essential that these talks yield rules that go big on ambition when it comes to improving new and existing buildings, as the revamped EPBD will guide a massive amount of the funding needed to hit our climate and energy targets, and shield the European energy market from future geopolitical and climate risks.
[Keep up with Energy Monitor: Subscribe to our weekly newsletter]
Minimum energy performance standards for buildings are one of the main tools that will be included in the upgraded directive. They will require countries to renovate buildings to a certain level by a fixed deadline.
At the same time, it is important to bring banks to the table to serve the 50 million homeowners who will need a deep renovation and protect their family budgets for this and subsequent winters. "Over 50 million Europeans live in homes they own and have enough home equity to be able to afford a deep renovation of up to 10% of their home's value, subject to financing conditions and high quality renovation delivery, reducing over 60% of consumption and substantially cutting energy bills," states a forthcoming EU renovation loan study.
The old adage 'fix the roof while the sun is shining' might not necessarily apply in the current crisis. But it is still better to fix the roof while it is raining, than wait for a strong wind to blow it away.
Editor's note: The author, Adrian Joyce, is the director of the Renovate Europe Campaign (REC). Renovate Europe is a political communications campaign with the ambition to reduce the energy demand of the EU building stock by 80% by 2050 through legislation and ambitious renovation programmes. There are currently 49 partner companies and associations actively engaged in the work of the REC, of which 18 national partners active in the member states. Accelerating the rate of renovation is a key tool in the fight against climate change, and will deliver major benefits for people, their quality of life, and the economy. www.renovate-europe.eu #Renovate2REPowerEU
Update: This article was updated on 27 October 2022 to add more detail on renovation programmes and funds for Greece and Croatia.