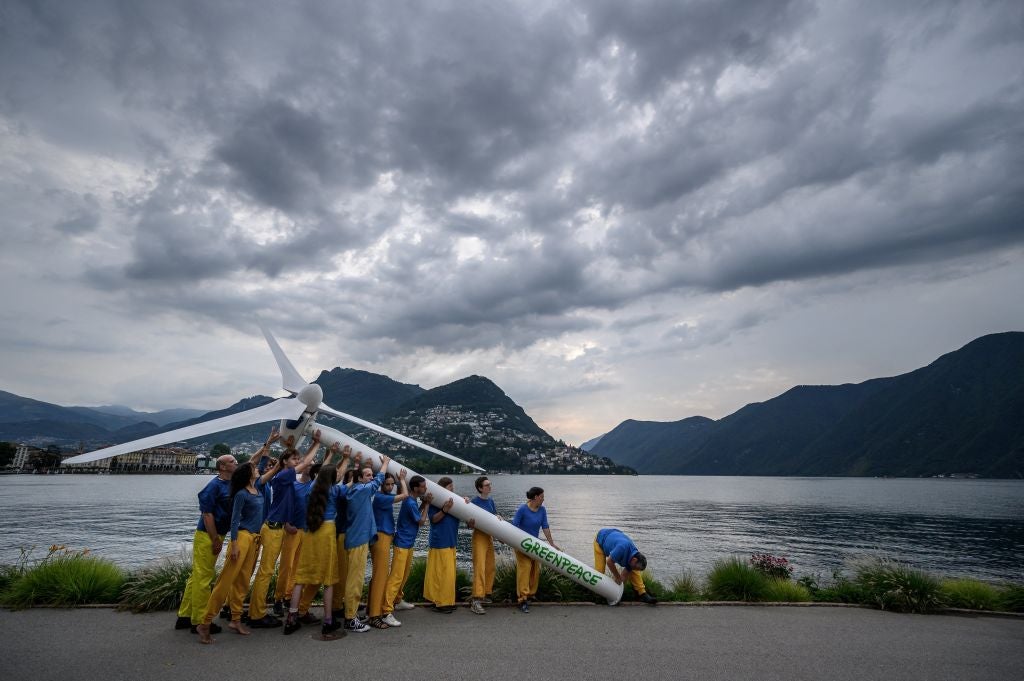 Even as Russian hostilities against Ukraine continue, Kyiv has kickstarted its plans for a green reconstruction after the war.
Ukrainian authorities and international partners – including the European Commission, the European Investment Bank and the World Bank – met in Lugano, Switzerland, on 4–5 July to outline plans as well as the financial support needed for the country's post-war recovery. There, the Ukrainian government and its National Council for the Recovery of Ukraine presented a draft reconstruction plan – written over one-and-a-half months with the support of industry and civil society groups in "a big, hugely inclusive process", says Anna Ackermann, founding member of Ukraine-based NGO Ecoaction and a policy analyst at the International Institute for Sustainable Development.
"We don't want to do things as we used to," said Ukrainian energy minister German Galushchenko during the Ukraine Reconstruction Conference. "We want to reconstruct [Ukraine] based on the modern possibilities which exist in the energy sector."
That reconstruction "has to rebuild Ukraine in a sustainable manner aligned with the 2030 Agenda for sustainable development and the Paris Agreement, integrating social, economic and environmental dimensions including green transition", said the declaration that emerged from the conference.
Upgraded renewables targets
Prior to the Russian invasion, Ukraine had set itself an objective to phase out coal by 2040 – and 2035 in an "optimistic scenario" – as well as to reach 12% renewables its final energy mix by 2025, 17% by 2030 and 25% by 2035.
According to policy research group Economist Impact's Ukraine Reform Tracker, the share of energy supply from renewables has risen steadily since 2014, from 2.6% to 6.6% in 2020 – and renewables make up about 10% of the country's electricity mix. Nuclear accounts for more than half of Ukraine's electricity, whereas coal accounts for about 28%.
How well do you
really

know your competitors?

Access the most comprehensive Company Profiles on the market, powered by GlobalData. Save hours of research. Gain competitive edge.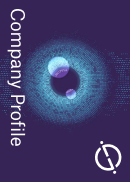 Company Profile – free sample
Thank you!
Your download email will arrive shortly
Not ready to buy yet? Download a free sample
We are confident about the unique quality of our Company Profiles. However, we want you to make the most beneficial decision for your business, so we offer a free sample that you can download by submitting the below form
By GlobalData
While the war may have slowed down the prospects to achieve these objectives, Ukrainian businesses restarted their activities soon after the war broke out and are keen to deliver on these goals, says Oksana Myronko, head of communications at the European Business Association (EBA) of Ukraine.
"We expect the reconstruction will be sustainable and according to the highest European standards as we have a good opportunity to rebuild an even more progressive and technological country," Myronko tells Energy Monitor. "Moreover, [we expect] that decarbonisation will be one of the key principles in Ukrainian economic development. Nevertheless, the priority is to stop the war."
In fact, the Ukrainian reconstruction plan has upgraded its renewables commitment to make it to 45% of its energy mix by 2032, and the country now aims to build as much as 30 gigawatts (GW) of solar, hydro and wind capacity by 2030, with the prospect of exporting part of that renewable power to and producing "green hydrogen" for export.
The impact of war
Before the start of the war, Ukraine's economy was the most energy-intensive in Europe, Myronko notes. "This is due to several factors: the structure of our industry, since energy-intensive industries such as metallurgy have key positions in it; large energy losses in housing and communal services due to the poor quality of buildings, other structures and their engineering networks; and huge losses during the transportation of thermal energy due to wear and tear of networks," she explains.
Although Ukraine has made significant efforts to reduce its gas demand, its high energy consumption has perpetuated the country's dependence on fossil fuel imports, mainly Russian oil and gas.
The same Economist Impact report added that "Ukraine's green energy transition has been significantly undermined by the Russian invasion". The start of the conflict interrupted the development of some key pieces of legislation, including the introduction of Ukraine's energy strategy for 2050.
More critically, the war has put a high share of its renewable energy capacity at risk. The Ukrainian Association of Renewable Energy says that about 47% of Ukraine's installed renewable capacity is in areas where active hostilities are taking place – including the areas of Zaporizhzhia, Kherson, Mykolaiv and Odesa in the south of the country. Almost 90% of the country's wind farms are in areas where there is fighting and half of its windfarms have stopped operating.
According to DTEK, Ukraine's largest private utility, the share of nuclear power in Ukraine's electricity mix has increased to make up for the loss of renewable and thermal power because of the war. The Ukrainian energy ministry estimates that national energy consumption has dropped by 30–35% since the start of the war.
The state budget has also taken a hit of about €200m as 30% of Ukrainian households and 40–50% of companies did not pay their energy bills in the first months of the war, the Economist Impact report says.
Ukraine's green reconstruction: electricity and hydrogen
Ukraine's recovery plan sets three main energy goals: the production and export of renewable energy and hydrogen, energy efficient buildings, and the creation of a "green" economy producing sustainable ammonia, green steel and batteries.
The business community has been largely supportive of these objectives. "We are pleased to see that the government sees renewables as the cornerstone of our energy industry and development," said DTEK CEO Maxim Timchenko in a virtual press conference on 21 July.
Exporting green hydrogen from Ukraine to the EU would help the bloc achieve its objectives under the EU Hydrogen Strategy, presented by the Commission in October 2020. In that, the EU executive set an objective to reach 40GW of installed electrolyser capacity in Europe by 2030, as well as to build an additional 40GW of electrolysers outside of the EU, mostly in its eastern and southern neighbourhoods.
Germany has been particularly keen to push for collaboration on green hydrogen with Ukraine: in a visit to Kyiv in January, shortly before the war erupted, Germany's federal Foreign Minister Annalena Baerbock said the government would "open a hydrogen diplomacy office" in Ukraine's capital. This could be an additional supply of clean energy for Germany, which is meant to phase out nuclear energy by the end of this year – even if the ongoing situation could prompt a U-turn on its policy, as the government is considering an extension of its last three nuclear plants – and coal by 2030.
Keep up with Energy Monitor: Subscribe to our weekly newsletter]
European and Ukrainian companies have clinched some first deals in recent months. At the end of May, state-owned energy company Ukrhydroenergo, Andritz Hydro and MAN Energy Solutions signed a memorandum of understanding for a pilot project to install a 1MW electrolysis plant in Ukraine.
Building out renewable capacity and green hydrogen infrastructure will require strong government support and certainty for investors. "The top priority is governmental support for greening business," EBA's Myronko says. She cites as examples grants from state funds and international organisations, tax benefits, export discounts, preferential long-term loans for the purchase of new equipment, and the reimbursement of interest rates on loans for environmental projects. Businesses are also looking for substantial regulatory changes, she adds, such as the optimisation of often cumbersome bureaucratic procedures with permitting processes.
Ukraine must also "encourage private investment in increasing the storage capacity of the Ukrainian electricity grid through initiatives like public-private partnerships", says the Economist Impact report.
According to government estimates, Ukraine would need around $750bn to reconstruct and modernise its economy. To help pay for this, Kyiv wants to make use of Russian assets frozen as a result of Western sanctions – currently estimated at more than $300bn – and public financing from Western allies.
EU alignment
However, civil society groups are not convinced the current plans have attainable objectives and provide a suitable long-term vision. The guidelines and milestones are promising, according to Ecoaction, but the plan "looks rather scattered and seems to provide separate, often competing, projects, rather than a holistic vision of the country's development".
"We are lacking a clear vision about our future energy mix," says Ackermann. "The plan mentions nuclear, renewables, gas and hydrogen, but what is the final goal? What is the energy mix that we want for Ukraine?"
"Let's first build up and understand what energy mix we want and then place the role for [hydrogen] exports somewhere on top of that," she adds. "We need to understand how much [renewable] capacity we need for ourselves [first]."
Ukraine has a clear vision on its path towards European integration, Ackermann adds. Kyiv began aligning its national legislation with EU law back in 2014 when it signed an Association Agreement with the EU. Now, Ukraine's recognition as an EU candidate state should provide additional impetus to "green" its economy in line with the European Green Deal.
According to Agreement Pulse, an online system that monitors Ukraine's progress in the implementation of the Association Agreement, Kyiv has implemented 55% of EU legislation on energy security and 60% on energy and climate change. Ukraine is trying to establish an emissions trading system (ETS) of its own. It launched a system for monitoring, reporting and verification of emissions – a precondition to have an ETS – in 2021. "[However], due to the war, we still haven't verified the data on national-level greenhouse gas emissions," Myronko told Energy Monitor.
Building back better
Improving the energy efficiency of buildings will be a major priority for Kyiv, and would help Ukraine align with several key EU laws currently under reform, notably the Energy Efficiency and Energy Performance of Buildings directives. It would, in turn, help Ukraine reduce its reliance on Russian fossil fuels.
According to a report by Polish think tank WiseEuropa, the share of gas in energy supplies for the residential sector in Ukraine in 2019 was 48.8%, compared with only about 20% in neighbouring Poland and an EU average of 32.1%.
Ukraine's plans to reconstruct its building stock to make it more energy efficient are still in the making. However, Ecoaction advocates raising the energy performance standard of new buildings to class A and restoring them according to near-zero emissions standards.
"We should aim high and work quickly on better standards for reconstructed buildings," Ecoaction's Ackermann says. "We should make sure we use our chance to become energy independent and safe, and take the best out of what the EU has to offer."