The future of the mining industry will be shaped by a range of disruptive themes, with cybersecurity being one of the themes that will have a significant impact on mining companies.
For an industry that is becoming increasingly interconnected, the growing focus on cybersecurity in mining comes as no surprise. The IoT sensors, augmented reality (AR) devices, autonomous vehicles, and drones that improve mining operations are equally capable of halting activity if they fall prey to cyberattacks. The operational technology (OT) networks of mining operations are particularly vulnerable to cyberattacks due to their lower security maturity than corporate networks. As such, mining companies prioritising cybersecurity will invest in a host of solutions to secure their OT networks, such as 24/7 security event monitoring, identity management systems, and staff training.
However, not all companies are equal when it comes to their capabilities and investments in the key themes that matter most to their industry. Understanding how companies are positioned and ranked in the most important themes can be a key leading indicator of their future earnings potential and relative competitive position.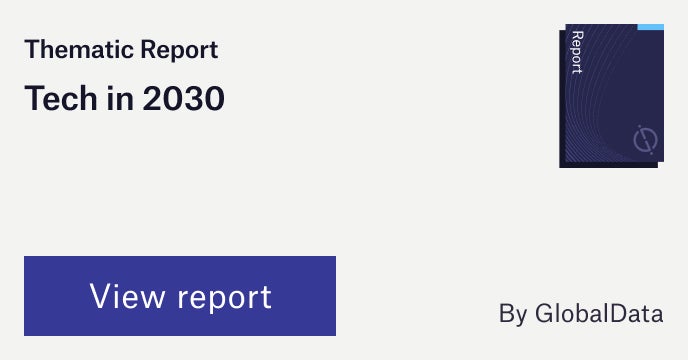 According to GlobalData's report, Cybersecurity in Mining leading adopters of cybersecurity include: Anglo American, Antofagasta, BHP, Fortescue Metals, Kinross Gold, Nippon Steel, Nornickel, POSCO, Rio Tinto, South32, Tata Steel, Teck Resources, and Vedanta.
Insights from top ranked companies
BHP
BHP recognises cyberthreats as an organisational priority, focusing on monitoring its IT and OT systems for potential threats. The company is focused on growing its cybersecurity specialists, and in 2017 work started to double the company's permanent IT workforce with security architecture professionals, cyber incident response employees, and forensics and investigation specialists. All staff that proactively work on threat detection and response alongside conducting post-mortems to identify the root vulnerabilities leading to an attack, and thus implementing policy changes across the company's IT and OT networks.
Antofagasta
The pandemic reinvigorated Antofagasta's approach to cybersecurity with the new cyber risks introduced by remote working. The company used this time to focus on the digital literacy of its employees. Around 2,200 employees took digital literacy courses with cybersecurity learning as a key focus. Around 10% of these employees even went onto more advanced courses addressing the overall cybersecurity skill shortage. In 2022, Antofagasta has also deployed private 5G networks to some of their Chilean copper mine sites in partnership with Nokia. The private 5G networks enable secure operations with high capacity and low latency.
Anglo American
Anglo American recognises the increased and almost daily threat from cyberattacks. The company has a global security team across Australia, the UK, Botswana, Brazil, Chile, Singapore, South Africa, and Spain. Fundamental to Anglo American's approach to cybersecurity is the focus on training current employees and future cybersecurity experts. This is most notably done through the company's pioneering two-year cybersecurity apprenticeship to introduce new talent and address the overall cybersecurity skills shortage.
To further understand the key themes and technologies disrupting the mining industry, access GlobalData's latest thematic research report on Cybersecurity in Mining. The mining companies featured in our thematic scorecard are listed below.
Fortescue Metals
Sibanye-Stillwater
Zijin Mining
POSCO
Northern Star
Jiangxi Ganfeng Lithium
Vedanta
RUSAL
Impala Platinum